Can England beat Croatia and those 11/4 odds to win the World Cup?

Are Croatia the first real side England have faced in Russia this summer?

Should France really be the favourite to win the tournament at just 2/1 odds?

Is football really coming home?
"If I die think only this of me, that there's some corner of a foreign field that is forever England." wrote Rupert Brooke of the First World War and it's participants from Blighty, but frankly if there's one big thing that you can bet on England to have achieved at the World Cup, even if their campaign comes to a sticky end, it will be that their tactics for corners can be expected to grace many a foreign field in times to come. They may have brought the "love train" to Russia, but everyone else will be taking it home.
Their victory over Sweden might have been as tidy as a FIFA fiscal report into corruption but it was still a convincing win, leading many to suspect that once again England were fortunate not to come up against stronger opposition due to their being on the "easy" side of the draw (a bizarrely silly concept at the World Cup) and now Harry Maguire and Dele Alli might have put them into a semi final against the experienced Croatia side should you really take advantage of UK gambling laws to bet on England?
Will A Semi Final Against Croatia Be Too Much For England?
Whilst you can bet on England to be busy attempting to avoid the intrusive and obsessive British tabloid press the Croatians have their own problems. Corruption scandals have beset their nation's football for a long time now, Zdravko Mamic and Luka Modric, who still plays on the team, are among several well known figures accused of fraud, corruption, embezzlement and money laundering, jading the nation's attitude to the team, seen very much as a political football far more than a football team.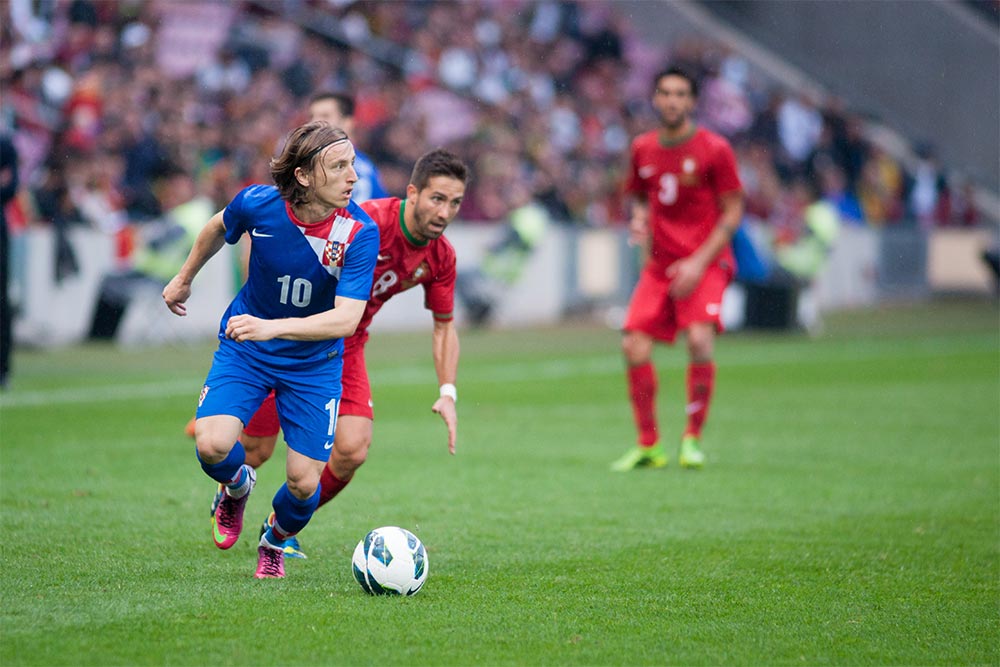 This isn't an image easily countered when President Kolinda Grabar-Kitarovic turns up to drape herself in the team's colours at the quarter final in one of the most blatant political hijackings of a sporting occasion yet seen anywhere since the 1936 Olympics in Berlin. However if they lack support off the pitch the Croatians have thus far been awfully successful on it, and if you are going to bet on England to win at Bet365, now almost a mandatory bet on sports in the UK, remember Croatia are no Panama.
Bet On England To Win At Bet365 Today
World Cup Odds

Croatia – 4/1

Belgium – 11/4

England – 11/4

France – 2/1
In the past a bet on England winning the World Cup would have been seen as sheer folly, however with the bookies like Bet365 giving them hugely tempting 11/4 odds, it could well be hard to resist a small wager on Harry Kane et al to produce the goods. Of course if you lack faith in England you can always back the Belgians at the same odds, or indeed Croatia at 4/1 (stranger things have happened……and if you recall they happened at this World Cup) but the favorites right now are France on just 2/1.
Will the French fall to the boys from Brussels? Will England beat Croatia? Could there be any better analogy for Brexit than a Belgium-England final of the World Cup in Russia this year? David Davis might have resigned triggering chaos in the ranks of the political establishment but if that bet on England of yours pays off on Wednesday and England reach the final of the World Cup anyone in the UK gambling news headlines will be of crisis in Europe and not victory in Russia should definitely think again.