Pakistan are, let's be clear at the outset, firm favorites to win, with bookies like BetRally giving them 21/20 which looks suspiciously like Evens from any reasonable distance at all, but in the 2018 1st Test Odds Australia and Pakistan both deserve a quick glance because despite the Aussies loitering out at 39/20 there's no real evidence Pakistan are on form to beat them. Their ODI showing just recently against India and Bangladesh leaving numerous questions in the air.
Perhaps this then is why they've drafted back Mohammad Hafeez to the side, bolstering the batting line up with the former opener's experience and steady nerve, but is that by itself enough to instill confidence in those that like to bet on sports in Dubai? Certainly it seems unlikely, especially not with much of the cricket hierarchy keeping one eye on the legal issues outstanding over the botched deal to which neither they, nor their neighbors adhered enough for the ICC.
Batting Aussies Hidden Spinners  
"We've got three spinners of our own." Fresh to the job of Vice captain Australia's Josh Hazlewood felt it needed saying in response to questions about Pakistan's lack of a specialist spinner in their line up "They're maybe a little scared, not trying to show us any spin, but we're going to face a lot of spinners.". However, it's the batting of Head, Labuschagne and the Marsh brothers that mean in the 2018 1st Test Odds Australia And Pakistan both have their attractions.
Still, with Pakistan ringing the changes after their recent failures and Australian confidence based on a few victories against A sides and second XI teams this will be a spin dominated series, and the lack of a specialist spinner will have surprised many who'd usually take advantage of Dubai gambling laws to bet on Pakistan to stroll this one. Over confidence in those who can turn their hand to it and an old hand back for the fight might not be the best of signs you should back them.
Test Series Tour 2018

Pakistan vs Australia

Dubai Int. Cricket Stadium

October 7

th

Australia – 39/20

Draw – 15/4

Pakistan – 21/20
Find 2018 1st Test Odds Australia Vs Pakistan At BetRally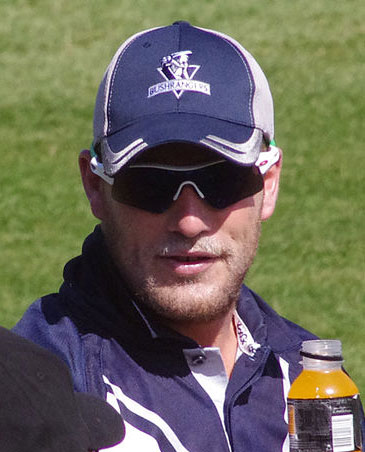 Can Australia out bat Pakistan or will Pakistan bowl themselves over with a hastily organized side still coming to terms with losing to Bangladesh? It's a tricky call. In the 2018 1st Test Odds Australia and Pakistan seem to sit about where you'd expect at bookies like BetRally but the most tempting odds on offer are the 15/4 that you can find on the two sides drawing against each other at their first meeting, thus setting up a blistering rematch on the 16th later this month.
Naturally if you're in Dubai gambling news of the problems between India and Pakistan will overshadow the entire series you might well be right, however in the sun of the gulf there's just a chance that this series will go off without a hitch and allow both sides to try out a few new players like Australia's Aaron Finch playing alongside old stalwarts like Peter Siddle and Michell Starc and Pakistan ensuring that Yasir Shar isn't left all alone pushing things along in Dubai.