2019 F1 Azerbaijan Grand Prix Betting Odds: Hamilton to Win 3rd 2019 GP
Azerbaijan holds its 3rd Grand Prix this year

Lewis Hamilton to continue successful 2019 run with another win

Daniel Ricciardo made history by being the first Azerbaijan GP winner in 2017

Robert Kubica is struggling to get used to the intensity of F1 once again
The Azerbaijan Grand Prix marks the 4th race of the 2019 Formula 1 season. Lewis Hamilton enters the competition with the best 2019 F1 Azerbaijan Grand Prix betting odds. This means he will most likely keep the title for another year. However, teammate Valtteri Bottas and Sebastian Vettel also stand good chances to win at Azerbaijan. Bet now for the winner of the 2019 Azerbaijan Grand Prix on Bet365 Sportsbook.  
The Azerbaijan Grand Prix is relatively new to Formula 1 as it held its first race in 2017. Daniel Ricciardo and Lewis Hamilton have each claimed wins here and all stand a chance to claim a win again. Here's how their and other F1 competitors 2019 F1 Azerbaijan Grand Prix Betting Odds compare:
Mercedes drivers' Lewis Hamilton and Valtteri Bottas are unstoppable this season
The Mercedes Formula 1 team couldn't ask for a better start to this year's championship. Their drivers have all been successful picking up race wins, fastest laps and pole positions in the first 3 Grand Prix. All these achievements have earned the Mercedes F1 team the highest ranking in the Constructors' Championship. As well top individual rankings for Hamilton and Bottas.
Each of the Mercedes drivers have good 2019 F1 Azerbaijan Grand Prix Betting Odds to win the 4th round of the season. However, Lewis Hamilton stands the best chance according to Bet365 Sportsbook. His odds are 2.87, meaning he could win his 3rd Grand Prix race of the season. Additionally, he could defend his 2018 Azerbaijan Grand Prix title.
Hamilton's performance this season certainly backs up his title chances. The English driver was runner up in the Australian Grand Prix and won the Bahrain and China Grand Prix. He's the top performing F1 driver with 68 points making him the bookies' favorite to win. You can find more information about Bet365 Sportsbook, one of the top online sportsbooks in Azerbaijan.
Valtteri Bottas also stands a good chance to win the 2019 Azerbaijan Grand Prix with odds of 4.33 at Bet365 Sportsbook. He claimed the season's first win in the Australian Grand Prix, finishing as runner up in Bahrain and China.
The Finnish driver is the second-best performer in the Drivers' Championship and for Mercedes with 62 points. A win in Azerbaijan would be a first for Bottas. It could also put him out of Hamilton's shadow, his teammate, who happens to be his biggest competitor as well. If he can continue on this path, he might stand a chance to win his first F1 Championship.
Sebastian Vettel could claim his first win this season with good 2019 F1 Azerbaijan Grand Prix Betting Odds
Current world number 4, Sebastian Vettel (3.00) could win his first Azerbaijan Grand Prix this season. The German could also claim his first win of the 2019 F1 Championship at Azerbaijan. His best performance so far this season was a podium finish in China as he finished 3rd in the Grand Prix.
This was crucial for Vettel who finished outside the top 3 in Bahrain and Australia. He has good odds on Bet365 Sportsbook meaning he rightfully stands a good chance to win the Azerbaijan GP. The German will still be a safe option to bet on despite his 37 points.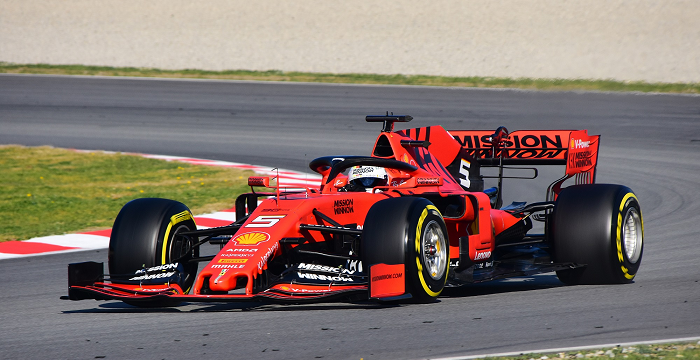 This is because he's shown signs of improving after each round of the 2019 F1 season. Vettel finished 3rd in the previous Grand Prix in China, so a top 2 finish or a win is only fitting.
Daniel Ricciardo's nightmare 2019 F1 start affects his chances at the Azerbaijan GP
Daniel Ricciardo had the honor of being the winner of the first Azerbaijan Grand Prix in 2017. However, he failed to defend his title in 2018 with Lewis Hamilton gladly taking over. The chances of the Renault driver claiming a second win in Azerbaijan are very slim with odds at 501.00.
This is partly due to his performance and record so far in the 2019 F1 season. He had the worst imaginable start to the championship. Daniel Ricciardo only picked up a total of 6 points so far from 3 races. This is very concerning considering the top 2 contenders each have more than 60 points.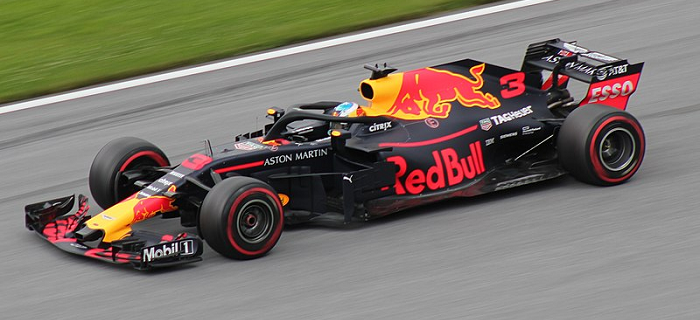 Ricciardo disappointed many home fans by failing to finish the main race at the Australian Grand Prix. He then suffered the same fate at the Bahrain Grand Prix consequently collecting 0 points from the first two races. Fortunately, the Aussie did manage to bounce back finishing 7th in China.
Unfortunately, the Renault Managing director, Cyril Abiteboul was unimpressed saying the driver's result in China was "nothing to be proud of." A remark like this makes it difficult to foresee a win for Ricciardo at the Azerbaijan Grand Prix. However, with his 2019 F1 Azerbaijan Grand Prix Betting Odds, a significant improvement from the Chinese Grand Prix is still expected.
It's taking time for Robert Kubica to resettle in Formula 1
Robert Kubica will most likely walk away with nothing at the 3rd edition of the Azerbaijan Grand Prix. He has the lowest 2019 F1 Azerbaijan Grand Prix Betting Odds to win the 4th Grand Prix. His odds on Bet365 Sportsbook stand at 4001.00.
The Williams-Mercedes driver has finished the 2019 F1 championship races outside the top 10. He finished 17th in Australia, 16th in Bahrain and 17th in China. Kubica currently has 0 points making him a risky driver to bet on.
It's worth noting that 2019 marks Kubica's return to F1 as a full-time driver. The Polish driver made a return to the championship in 2017 from Motorsport. He's since been a reserve and test driver for Williams-Mercedes. Perhaps he hasn't fully gotten used to the competitiveness of F1 making a win at the Azerbaijan GP highly unlikely.
GAMBLING News -
November 2022