African Nations Cup 2019 Predictions and Betting Tips: Top 5 Teams to Bet on
Egypt are the clear bookie favourites

Ghana could upset the odds

Forgotten heroes: Senegal or Morocco to win?
Mahrez and Salah will be the greatest stars and African Nations Cup 2019 predictions do expect them to deliver. Their teams are among the favorites, but can other sides like Egypt or Ghana upset the expectations? Check out the best teams who could earn you some money while betting on African Cup of Nations 2019!
This summer won't go without a continental tournament either. Apart from Copa América, we also get to analyze African Nations Cup 2019 predictions as well. As of 15 June, straight up until 13 July, online sportsbook news sites in Ghana will be full of African football news. Till then, here are the top 5 teams that worth wagering on!
Bet on the record champions: Egypt to win again!
Egypt have won the African Nations Cup 7 times before, which is the most in history. Of course, they are among the biggest favorites this year as well as every other year. Now led by Liverpool star Mohamed Salah, they definitely must be on top of all African Nations Cup 2019 predictions. After their disappointing World Cup performances, this must be the time to show everyone that they still are among the best African teams.
African Nations Cup 2019 Predictions: Cameroon to defend its title?
We cannot talk about the African Nations Cup 2019 predictions without mentioning the reigning champions. In 2017, Cameroon won the final against Egypt and crowned themselves as the kings of Africa for the 5th time. They lack the leading star they used to have in Samuel Eto'o, but if they work as a team, they will have a chance to win the tournament. Online sportsbook sites in Ghana marked them among the top favorites.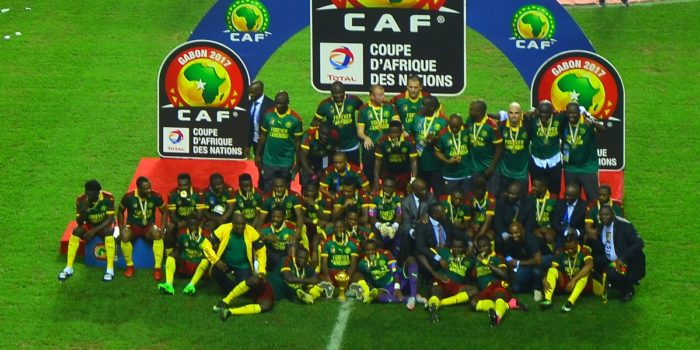 Will Ghana lose another final?
In spite of winning 4 African Nations Cup, Ghana can easily be named as the most unfortunate team. Ghana lost the most finals in the history of the tournament as they reached to the final stage 9 times but lost 5 of those. Twice in a penalty shootout. They've always made it at least to the semi-finals since 2008 and we can expect them to make it that far once again. But will they be able to take another step to get their 5th trophy?
No Touré, no Drogba, but Ivory Coast could still be on top!
Back in the days, Ivory Coast were the greatest football nation. Yaya Touré and Didier Drogba were the biggest football stars of that era – not only in Ivory Coast or Africa but in the world as well! This time, it's a little bit different. Ivory Coast won the African Nations Cup in 2015 but collapsed disappointingly after that. They won the trophy only twice before and lost two finals. Is it time to get that gold medal for the third time in history?
Algeria could win if Mahrez performs at his best!
Algeria runs an interesting path. They finished fourth in 2010, second in 1980 and they won in 1990. They hope to break that line of tens in 2019 as Algeria are after their second African Nations Cup glory. If Riyad Mahrez takes on his top form, he might actually lead his nation to victory, just like he did with Leicester City in the Premier League. The only question is if the Manchester City star still got it in the summer of 2019.
African Nations Cup 2019 underdogs predictions
Rank
Team
Odds
#1
Senegal
6.00
#2
Morocco
8.50
#3
Nigeria
8.50
#4
Mali
15.00
GAMBLING News -
December 2022