Atlético Madrid vs Barcelona
La Liga
Date: November 24, 2018
Time: 8:45 PM (CET)
Save the date, because Atletico de Madrid are set to host FC Barcelona in their brand new stadium, the Wanda Metropolitano. Barcelona are currently the La Liga leader, while Atleti are third. However, there is only 1 point of difference between them, which makes the Atletico Madrid vs Barcelona rivalry even spicier.
Online sports betting in Spain is usually easy to pick when FCB play: just bet on Barcelona to win, that works 90% of the time. Not when they face Atletico de Madrid, however. Especially when they are in Madrid. The odds for Barcelona to win are 2.20, Atletico Madrid to win goes at 3.10, and the draw pays at 3.50. However, we will analyze the individuals. Check out our Atletico vs Barca goalscorer predictions!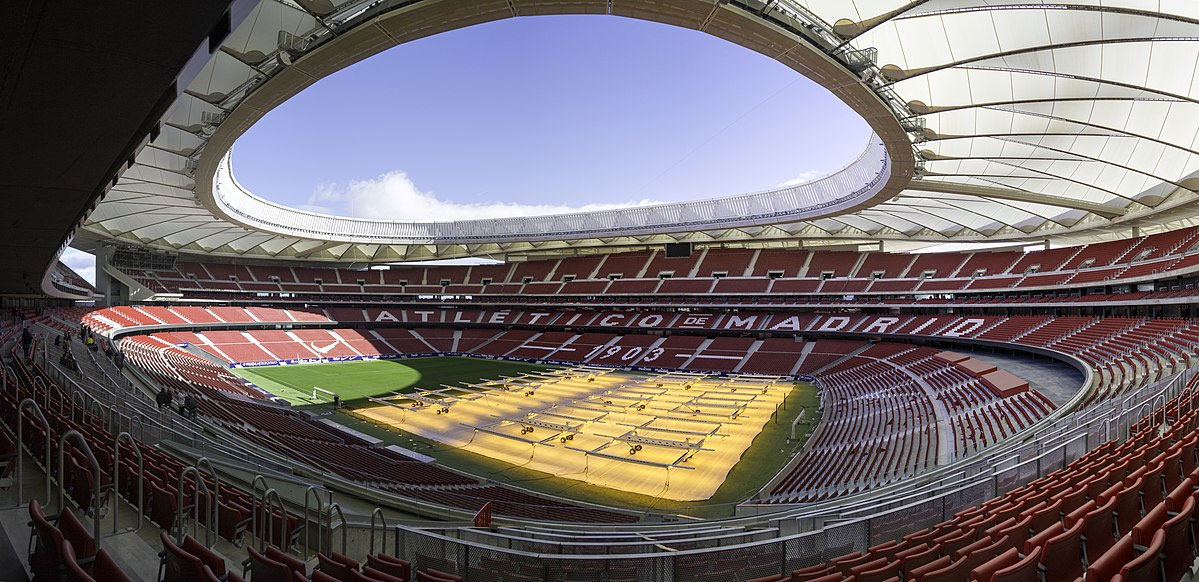 Atletico vs Barca Goalscorer Odds

#
Scorer
Odds
1.
Griezmann
2.95
2.
Costa
3.70
3.
Kalinic
3.70
4.
Messi
2.32
5.
Suarez
2.88
6.
El Haddadi
3.80
Bet at 888sport!
As always, Messi is the most likely to score
The odds on Messi to score against Atletico are very good at  888sport. The five times Ballon d'Or winner is definitely the most likely player to score on Saturday. He's started his season superbly: The Argentine crack managed to score 14 times in 12 La Liga and Champions League games. He was out with an injury last month, but he should be 100% healthy by now, ready to score in the derby.
Suarez already trashed one Madrid-team…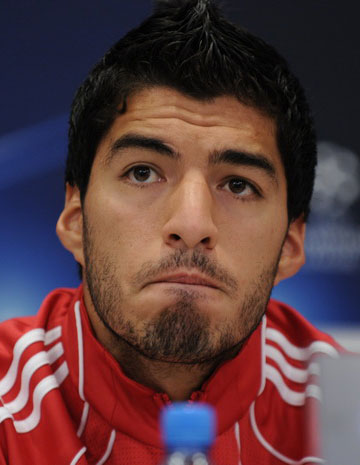 Online sportsbook sites in Spain also expect Suarez to find the net against Atletico Madrid. His odds aren't surprising at all: he already has 9 La Liga goals in 12 matches only – let's not forget his hattrick against Real Madrid. Suarez is already 31 years old, and he believes Barca are looking for his long-term replacement. However, the Catalan club can definitely rely on the striker this season, and they'll definitely need his experience against a tough opponent like Atletico.
Griezmann aims for Ballon d'Or glory…
The key player for Atletico Madrid is definitely Antoine Griezmann. His odds are 2.95 to score against Barcelona. In the beginning of the season, the French forward claimed that he's on the level of Messi and Ronaldo by now. On Saturday, he can prove himself against one of these players. We expect France's World Cup hero to step up and score in such an important match.
Diego Costa enjoys derbies like this…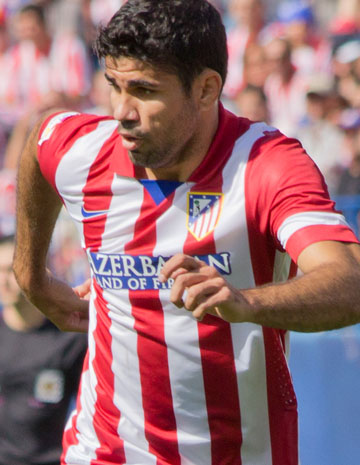 While Diego Costa is definitely one of the best La Liga goalscorers, he hasn't managed to score any league goals so far this season. However, he's still one of the most important players from the home side, someone to definitely keep an eye on. Also, Diego Costa is a man of big matches: he's managed to score in the Round of 16, Quarter-Final as well as the Semi-Final of the Europa League last season. 
Kalinic, still looking for his first goal
The odds for Nikola Kalinic to score his first goal for Atletico Madrid are 3.70. The Croatian international has arrived from AC Milan this summer, and he's yet to make his mark for his new club. If Barcelona could take the lead, Atleti will need Kalinic in the last 20-30 minutes to get on the pitch in hopes of scoring.  A decisive strike against the Catalan giants – what a first goal that would be!
El Haddadi Munir can always rescue his club
If things go wrong, Barcelona could also rely on a super sub: El Haddadi Munir. The Spanish forward is definitely a man who could rescue his club in difficult times. Since Atletico is one of the best clubs in the world when it comes to defending, Barcelona will need fresh players in the last period of the game. The odds on the forward to turn up and score in Madrid are 3.80.