At the twilight of his career, 'Basti' keeps on collecting silverware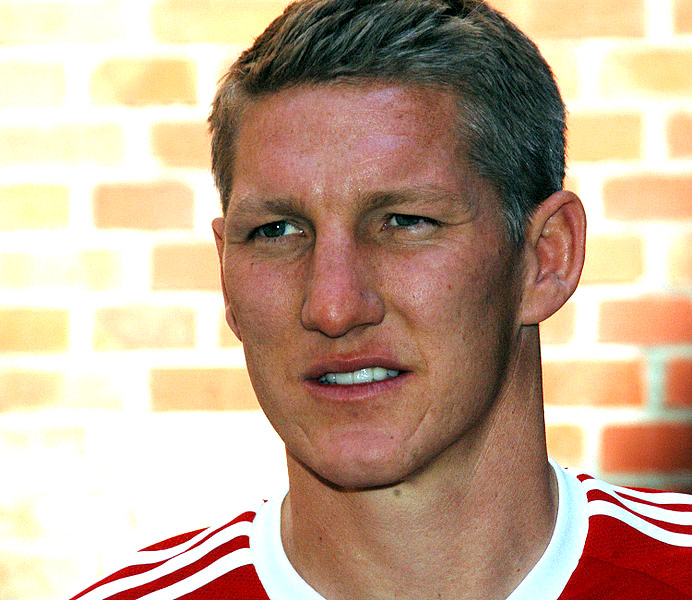 The Bayern Munich legend was recognized for his impressive career 'Die Roten' ahead of a testimonial match between Schweinsteiger's current club Chicago Fire and Bayern Munich – a side that made him into the player that everyone knows of worldwide.
The Bavarian authorities decided to award 'Basti' with the Bavarian Order of Merit, and honor which has been dealt to more than 5,600 people with no more than 2,000 recipients allowed at any given time, online sportsbook news report.
"Being a Bavarian is a way of life. We have a culture of success in a joyful manner. I accept the Medal of Honor on behalf of all Bayern supporters worldwide," said the 34-year-old legend.
Markus Soder, Bavarian PM, described Schweinsteiger as a "role model" for youngsters due to his exemplary attitude and professional persona that has seen him win everything there to win on both a club and country level.
"You are Bavaria and have performed wonders for Bavaria […].There probably isn't another German player around who displayed German footballing virtues like you. The term legend is too often used these days but it's very apt for Schweinsteiger," said Soder.
Basti's trophy cabinet speaks for itself
Schweinsteiger joined Bayern Munich in 1998 as a 14-year-old youngster and just four years later broke into the first team. His first season with the senior side proved to be an adaptation phase to the big league, but he quickly settled in as already in his second year with the Bavarian he became a regular player all the way until he left the club in the summer of 2015.
Over the course of 13 seasons that he played for Bayern, Schweinsteiger has made a grand total of 500 appearances and scored 68 times as a midfielder. Playing for Germany's biggest club, the Kolbermoor native got his hands on eight Bundesliga titles, seven DFB-Pokal crowns and one memorable Champions League medal that came in 2013 after Bayern managed to beat their domestic, fierce rivals Borussia Dortmund at Wembley.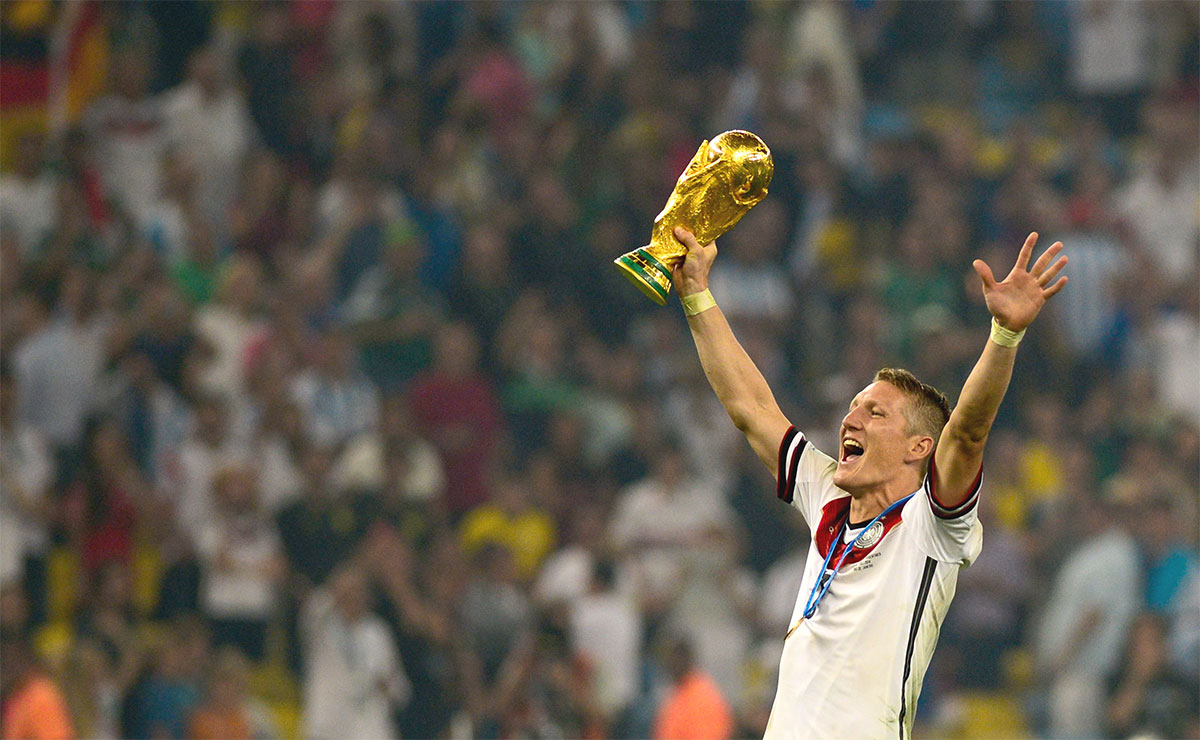 Despite being one of the fan favourites at the Allianz Arena according to online sportsbooks in Germany, Basti was shipped off by then Bayern manager Pep Guardiola to Manchester United in the summer of 2015, where the midfielder was reunited with then Red Devils boss Louis van Gaal. After a little over a season and 35 overall appearances for the Old Trafford side, Schweinsteiger switched to Chicago Fire in the MLS, where he has played for over the last two years.
Besides winning everything at Bayern Munich, the midfielder clinched two World Cup bronze medals with the national side (in 2006 and 2010), but the biggest achievement came in 2014 Brazil when Germany clinched the fourth World Cup title in their history, and Basti proved to be the engine of the team during the tournament.