DOTA 2 betting is getting more and more popular every year. It's one of the best multiplayer online battle arena video games in the world. If you want to make some extra money from this exciting video game, go ahead and read our Beginner's Guide to DOTA 2 Betting.
Valve Corporation published Defence of the Ancients 2 (DOTA 2) in 2013. Ever since then, more and more eSports lovers are being attracted to this exciting video game, and it's tournaments are growing in number. Which is why best online sportsbooks in South Korea provide betting on most DOTA 2 tournaments.
How does DOTA 2 work?
DOTA 2 is the developed version of the classic DotA from Blizzard Entertainment. In the game, each player controls a hero with unique abilities and plays in a team of 5. The goal for each team is to destroy their opponents' defensive structures and reach to the heart of their base.
DOTA 2 and League of Legends have similar gameplay. However, they are different in maps, heroes, and their abilities. In addition, DOTA 2 is much easier to understand. If you are interested, have a look at our Beginner's Guide to Betting on League of Legends as well.
You might need to watch some beginner's tutorials to get more familiar with the game. For that, you can check the video above.
Best website for DOTA 2 betting
Lots of DOTA 2 teams from all around the world participate in many great tournaments for great prizes every year. And there are tons of online sportsbooks offering to bet on these competitions.
However, not all of them are reliable or specialized in DOTA 2. Bet365 Sportsbook is the #1 source for eSports betting odds, especially for DOTA 2 betting. Check out the latest review about Bet365 Sportsbook for more information.
Tips for DOTA 2 betting
Most of DOTA 2 bettors simply place their bets on a specific team to win a game. This is the so-called moneyline betting, which is much more safe and beneficial.
Betting odds determine the payouts. Eg: betting 100$ on a team with odds of 2.00 will pay you 100$ if the team wins. Betting odds do not always reflect the probability of the outcome, especially in the case of eSports.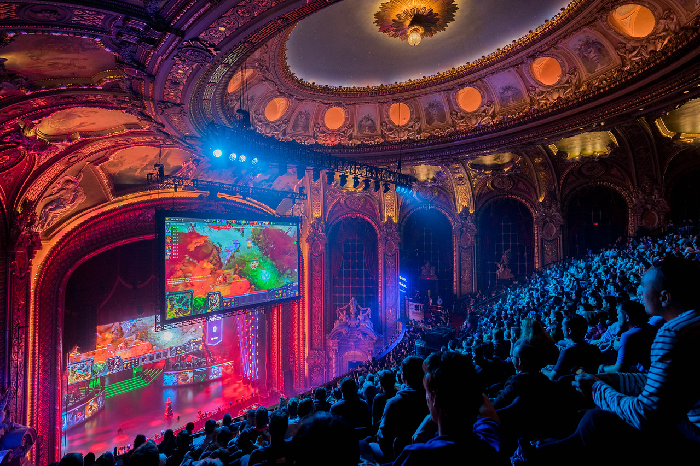 Online sportsbooks are not expert in setting precise odds for eSports, especially when it comes to DOTA 2. Therefore, it's always possible to find teams with significantly high odds and also a high chance to win the match.
This is the so-called value bet. Which is when you can identify a team whose probability of winning is higher than that pointed by the odds. To do so, you need to perform research on recent tournaments, teams, players, and their strategies and also rely on our betting tips.
Check out why betting on Hearthstone could be just as beneficial!
Get quick advice on Reddit
There are many DOTA 2 lovers and professional bettors on Reddit who could give you quick advice on upcoming tournaments.
Place your bet as early as possible
Bookmakers always change the odds in their favor. Sportsbooks weaken the odds as the number of bets increases, to ensure it's still beneficial for them.
Don't go all in
Professional bettors always bet 1 to 5% of their bankroll. In case you have 200$, you may need to bet $5 to $10 per game to lower your risk of ruin.
Bet in groups
Simply you should gather friends who also want to bet on DOTA 2. Each person in the group must bet on different matches or different outcomes. Any prize is shared equally between all members. This way you can minimize your losses.