Best Gambling Destinations in Africa Today
Posted: December 11, 2021
Updated: December 11, 2021
Few will think of Africa when they hear something about the world's gambling centers

Over the past few years, gambling has been gaining popularity on the African continent

Let's look at the best gambling destinations in Africa!
Few will think of Africa when they hear something about the world's gambling centers and in vain. Over the past few years, gambling has been gaining popularity on the African continent. Indeed, here the gambling market is developing at a rapid pace. Maybe in a few years, Las Vegas will lose some of its fans to this exclusive market. Let's look at the best gambling destinations in Africa. 
Specificity of the African Gambling Market
In recent years, African countries are confidently breaking stereotypes about limited resources and lagging behind the rest of the world. 70 percent of the continent's population has access to high-speed mobile internet and technology. Indeed, this figure continues to skyrocket. Thanks to this, online casinos in South Africa and sports betting are gaining popularity. Land-based casinos are somewhat less in demand, but they also have enough customers.
The African gambling market is much younger than the European and American ones. Therefore, the legislation of African countries governing the organization of gambling is rather unclear. Despite this, in most regions, most types of gambling are officially legal, and the categorical prohibition is valid only in some countries. The best gambling destinations in Africa are South Africa, Nigeria, and Kenya. We will consider in more detail the features of the African gambling market using the example of these countries. 
Best Gambling Destinations in Africa: South Africa
In South Africa, gambling was legalized relatively recently – in 1994, when a new democratic government came to power. Now each of the 9 provinces of South Africa has its commission, which regulates the business of organizing and conducting gambling on its territory.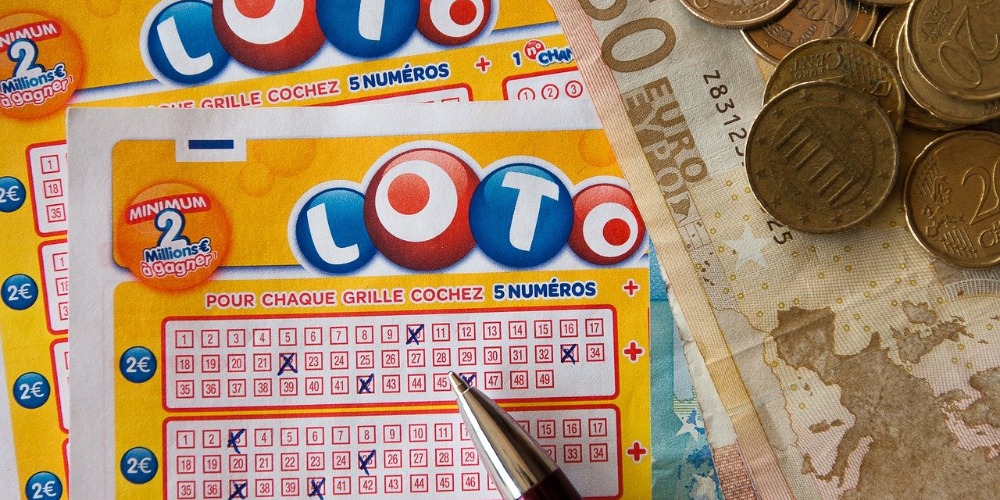 The range of gambling games in South Africa is somewhat limited – land-based casinos, a national lottery, and bookmakers that accept bets on sports and horse racing are allowed here. Some online casinos are illegal here. Meanwhile, the national lottery is in first place in the ranking of gambling in South Africa. The local population prefers it, and only then the list includes online sports and casino bets. Soon it may become one of the Best Gambling Destinations for Summer Vacation. And for those who prefer to stay home there always is a 22BET Casino Africa.
Nigeria
Gambling became legal in Nigeria in 2004. They are overseen by the National Lottery Regulatory Commission. Besides, gambling in Nigeria is divided into 2 categories: legal and illegal. Offline and online casinos, lotteries, and sports betting are permitted, while individual games such as roulette and craps are prohibited. Indeed, Nigeria is the second-largest gambling market in Africa. In this position, it was put by the population (almost 200 million citizens) and loyal legislation. The most popular gambling entertainment here is sports betting. Most Nigerians are fond of European football, and they love not only watching it but cheering for their favorite teams. Besides, also betting on the outcome of the game and making money on it.
Best Gambling Destinations in Africa: Kenya
The situation in the gambling market in Kenya is similar to Nigeria. However, because the population is several times smaller (47 million people), it develops more slowly. In addition, this is also influenced by the fact that not throughout the country there is high-quality Internet coverage.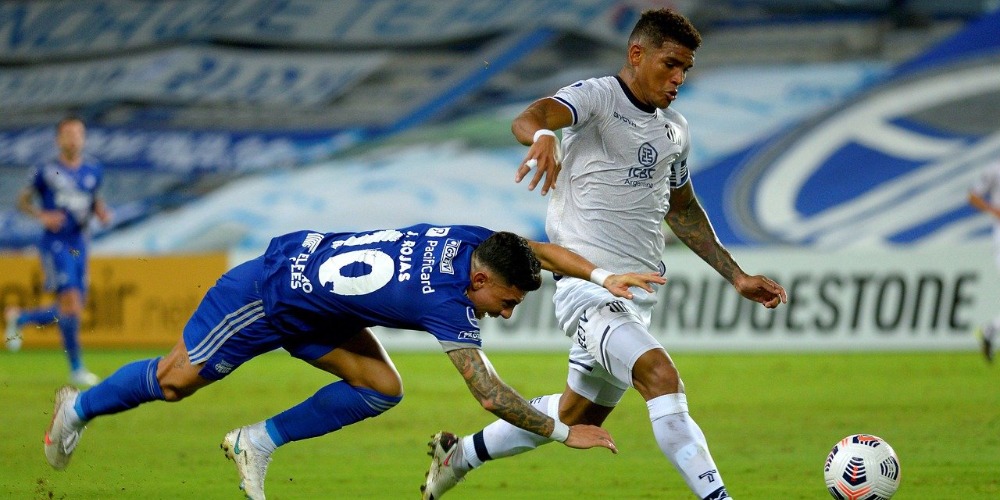 Most types of gambling in Kenya are legal, although online gambling is not very common due to limited technical capabilities. The most popular entertainment is betting on European football, just like in Nigeria.
Ghana
Potential suppliers will be interested in that the country's gambling legislation allows all types of land-based and online gambling. Indeed, there are several casinos, lotteries, and bookmakers in Ghana. Ghanaians also have the right to access all foreign sites that interest them, with the result that the popularity of online gambling continues to grow every year. It should be said, though, that online gambling is still in its early stages of development due to the slow adoption of internet connectivity in the country. Wise gambling investors take this more as positive information.
The most popular type of gambling in Ghana is sports betting, because the people of this country, like Nigeria and South Africa, are very fond of European football. Thus, betting providers accept bets in establishments, on online platforms, as well as over the phone. Other popular types of gambling in Ghana include casinos, bingo, and online poker. The official licensee is the Ghana Gambling Commission. Three main taxes are levied in the country:
The interest rate on gambling is 18%.

VAT on winnings is 17.5%;

corporate income tax is 29%.
Best Gambling Destinations in Africa: Tanzania 
With a population of over 56 million, Tanzania is also experiencing a rapid leap forward in online casinos and sports betting thanks to its growing internet connection. There are also two official languages: English and Swahili. The boom in sports betting has fueled an increase in the number of bookmakers that are present throughout the country, especially in the capital city of Dar es Salaam. And here are some of the online sports betting platforms: Sportpesa, Meridianbet, M-bet, Mkeka bet, Princess Bet, Premier Betting, and Throne Bet.
Sports betting revenues, taxed at 25%, generated $ 5 million for the government in 2016. In the same year, sports betting revenue surpassed casino revenue, generating over $ 15 million. In 2017-2018, gambling and sports betting brought $ 36 million to the Tanzanian budget. Government revenue reached $ 42 million in 2019, up from $ 34 million in the previous year, according to gambling regulators.
Best Casino-Resort On The Continent – Sun City Casino
For many years Sun City Casino Resort has been the gaming Mecca of Africa. There are not many places on earth where you can enjoy a safari by day and casino games at night. This is perhaps the most important feature of this luxurious gambling establishment: play and adventure together. When you see the intricately painted domed ceilings, you will immediately understand why Jungle Casino got this name. Indeed, it is truly a masterpiece – African animals are watching from above and the jungle is raging, and it all looks 3D. And the center of the Sun City Casino is in the form of a jungle, and an artificial waterfall is making noise in the hall. The list of table games that Sun City Casino and Jungle Casino offer in total includes 43 table games: baccarat, blackjack, stud poker, American and European roulettes, and over 850 slot machines.
As in all modern casinos, slots here also work on a non-cash basis – you need to purchase a smart card. Moreover, the casino is open 24 hours a day, 365 days a year. Regular players can place bets that start at as little as 2 cents. Meanwhile, high rollers can play in the exclusive Privé salon, where bets start at R100. The casino also offers progressive slots, which are based on the Wheel of Gold architecture, providing a jackpot opportunity for players of all betting levels. Besides, Sun City Casino School offers free lessons on casino games as well as etiquette and rules of conduct at casino tables. Every two months the casino publishes a game brochure, which is available both online and in the casino itself, from which players can learn all about the latest promotions in both casinos and other entertainment of the "City of the Sun".
Forecasts For the Best Casino Cities in Africa
After we studied gambling licenses and tax laws, it became clear that this continent has a huge potential for online casinos in Africa and betting platforms. We are confident that the gambling industry here will grow rapidly, and here's why:
incomes increase with the emergence of a larger middle class;

the spread of Internet access and the low price of computers and smartphones allow more people to go online;

increased interest in Western ideals, which extends to online gambling;

general improvement of gambling taxation conditions and legislation.
With all this in mind, as well as Africa's general tolerance for all forms of gambling, we think it's fair to say that the potential for iGaming success across the continent depends on it. Indeed, gambling experts say the African gambling business is just picking up steam and continues to grow. With the proliferation of the mobile internet, the number of people who will play in online casinos and bet on sports on the internet will grow. The more and faster this sector develops, the better the governments of the countries will be able to establish systems of legislative regulation of gambling so that they work accurately and efficiently. To support this market visit the 22BET Casino Africa. And if you want to know about other continents read about the best Gambling Cities in South Africa. Traveling and gambling – what can be better?