Can Marc Marquez bounce back after failing to win his last two races?

Is 9/1 Cal Crutchlow worth backing at Bet365 this weekend?

Will Ducati manage another one-two finish as they did in Brno?

Could Lorenzo chase down another victory at this famous circuit?
The appallingly passive-aggressive Marc Marquez still sits comfortably at the top of the Rider's championship at the zenith of motorcycle racing, he's sixty one points clear of his nearest rival, the wholly more acceptable Valentino Rossi, and until recently looked set to run away with the championship, however in both the Czech Republic and Austria things didn't go quite his way, but does this mean you shouldn't bet on the British MotoGP to be won by the diminutive gurning Spaniard?
In Brno it was the Andrea Dovizioso who grabbed the victory with Jorge Lorenzo riding the fastest lap, and then in Austria the two swapped around, leaving Marquez with a third and second place finish in races you'd have expected him to win. Sure, it barely makes a dent in his lead, but it may well unsettle Marquez a little going into Silverstone where Valentino Rossi has won eight times before and indeed if you take advantage of UK gambling laws to bet on the British MotoGP you might want to back him.  
Can Rossi Finally Win A Race In 2018 At Silverstone?
Now a bet on the British MotoGP being won by Rossi is a bit risky, he's yet to win a single race this year, and last year it was Dovizioso who came out on top around this famous circuit, something else Marquez will be only too well aware of, and for added concern he'll know Lorenzo has got three victories at Silverstone himself. These three, then, should be right on each other's wheels from the off, at least they should be if the Yamaha factory can find a little more acceleration from somewhere.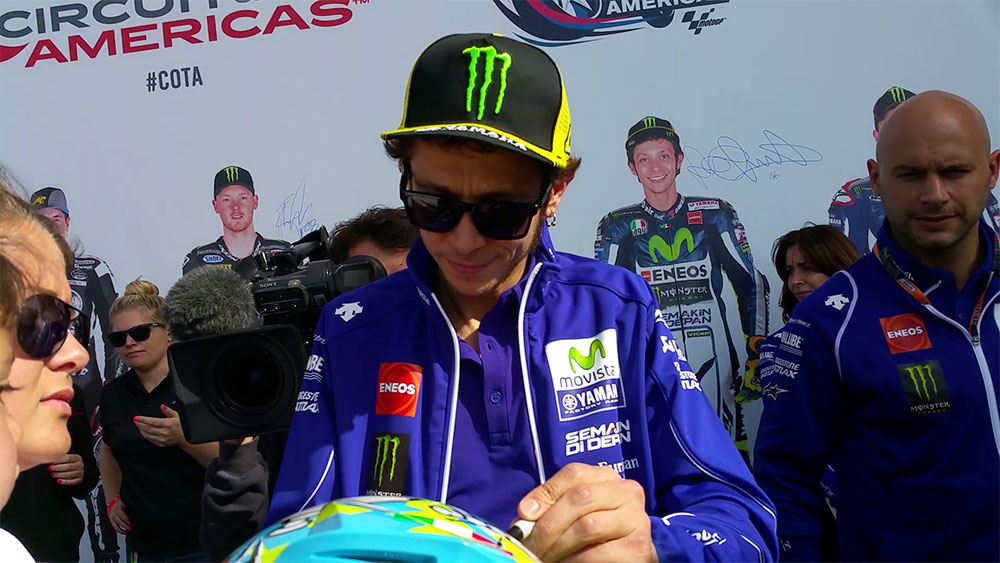 After Austria Yamaha issued an apologies to Rossi and Vinales for not giving them a race winning bike this season, and with just 183 points they've reason to be disappointed, Ducati having made a far better fist of competing with Honda this year. The Italians are 28 points adrift of the Japanese manufacturer which is far closer than in the rider's championship, and if you like to bet on sports in the UK at Bet365 you may want to bet on the British MotoGP being the race when Yamaha sort themselves out.
Bet On The British MotoGP At Bet365 Today
Bet On The British MotoGP

Johann Zarco – 33/1

Andrea Iannone – 28/1

Daniel Pedrosa – 22/1

Danilo Petrucci – 20/1

Maverick Vinales – 14/1

Valentino Rossi – 9/1

Cal Crutchlow – 9/1

Andrea Dovizioso – 3/1

Jorge Lorenzo – 11/4

Marc Marquez – 3/2
Rossi is a 9/1 shot to win at Silverstone on sites like Bet365, with Vinales a more distant 14/1 chance, on his home turf the Brit Cal Crutchlow gets 9/1 like Rossi but up at the top Dovi gets a rather nice 3/1, Lorenzo 11/4 and Marquez just 3/2, which means the bookies seem to believe this will be closer than we think. Naturally you can always bet on the British MotoGP to be held hostage by the weather, although this year that's been very warm, but that shouldn't put you off backing your favourite to win.
What might just put you off backing Marquez when you make your bet on the British MotoGP at Bet365 is the fact that last year Marquez didn't finish at all, suffering a catastrophic engine failure, but the chances of that happening again are awfully slim, but then so were Lorenzo's chances of winning in Austria or Ducati getting a one-two finish in Brno. So if you're in the UK gambling news on Monday will be of another Marquez victory, you may be onto a winner, but surprises may well await on Sunday.