Can Simona Halep recover from her shock defeat in time for the US Open?

Will Serena Williams beat those 5/1 odds to take the win in Flushing Meadows?

Is a bet on Djokovic to win the obvious choice or can Federer or Nadal take it?

Could an unseeded player shock a top ranker as happened in Cincinnati?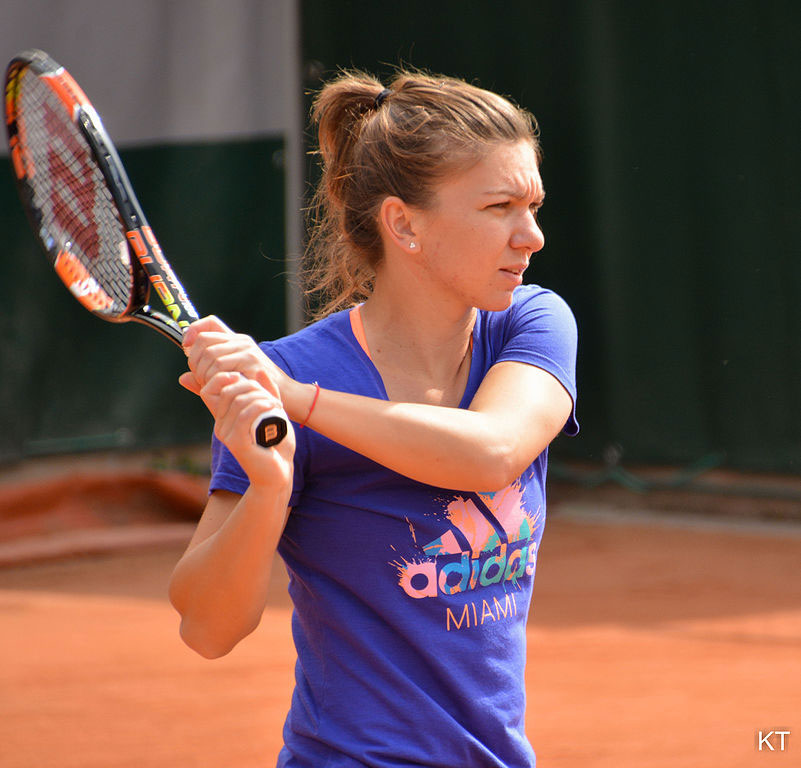 Despite the fact that Novak Djokovic beating Roger Federer in Cincinnati seeming but a minor win ahead of the US Open odds are the Serb will see it as being perhaps a little more significant than the larger competition later on, after all, he'd never won the Cincinnati Masters before and in doing so with a straight forward 6-4 6-4 victory became the first player to win all nine Master's titles since the series began back in 1990. Question now is, should you bet on Djokovic to win the US Open as well?
"This is obviously a special moment for me," Djokovic admitted after winning in Cincinnati, "standing here with a trophy." He went on, alluding to it having been his sixth attempt, saying, "Most of the finals here I lost to this great man (Federer), so thank you for letting me win here for once. It seems unreal to be back at this level." Which is true. There will be a fair few people who like to bet on sports in the US who will be just as surprised at his recent form and may just bet on Djokovic based on that alone.
Will Williams Return To Form In Flushing Meadows?
US Open Men

Nick Kyrgios – 20/1

Marin Cilic – 16/1

Andy Murray – 12/1

Juan Martin Del Potro – 12/1

Alexander Zverev – 10/1

Roger Federer – 9/2

Rafael Nadal – 7/2

Novak Djokovic – 5/2
Of course it helps that Roger Federer is anything but at his best currently having had an appallingly bad run of form at the bigger events this year, however that doesn't mean you should bet on Djokovic at Bovada or wherever to have an easy run of it. The US Open is no walk in the park, and despite getting the best of the odds at around 5/2 Rafael Nadal is right there at 7/2 and Federer only just at 9/2. Sure, he's got the best of chances, but that's not going to mean much if Nadal is on form or Federer finds his.
Meanwhile Simona Halep got to within a point of taking the Cincinnati womens' trophy but in a second set tie break lost her nerve, the point and then went on to lose the match to unseeded Kimi Bertens 2-6, 7-6, 6-2 giving the young Dutch player her first major win on a hard court. Of course Halep's loss doesn't mean you should rush out to take advantage of US gambling laws and back Bertens to win the US Open, a bet on Djokovic a far better wager, but nor should you bet on Halep either it would seem.
Bet On Djokovic To Win The US Open At Bovada
US Open Women

Karolina Pliskova – 14/1

Madison Keys – 14/1

Petra Kvitova – 14/1

Garbine Muguruza – 12/1

Elina Svitolina – 12/1

Sloane Stephens – 10/1

Simona Halep – 7/1

Angelique Kerber – 7/1

Serena Williams – 5/1
Simona gets 7/1 at sites like Bovada to win in Flushing Meadows, the same odds as you can find on Angelique Kerber, but it's Serena Williams who tops the table with odds of 5/1, somewhat longer than you can get on the equivalent bet on Djokovic, underlining the far more fluid women's game these days and just how much more variable it can be given the swathe of talented players all vying for the top spot. A win at the US Open is a dream for many, and there are many for whom that might come true.
Naturally it'll be hard for some to drag themselves away from a bet on Djokovic or a wager on Williams, between them they've a plethora of titles, have shown themselves both to be resilient and reliable, however neither one of them is getting any younger and as their unforced errors become more frequent and their form waivers just that little bit more anyone in the US gambling news headlines will forever sing of their victories should remember, even the big players don't always win. Just ask Halep.