Is it worth placing a bet on India to win the 2

nd

Test at Lords?

Can England repeat their narrow victory from Edgbaston?

Should India get shorter odds than the 2/1 you can find online?

Are the odds on England over confident at nearly Evens?
With the long form of the game, Test Cricket, coming under increasing pressure lately from the established One Day and Twenty20 formats, and being constantly challenged by silly 100 ball suggestions and mutterings about a "shot clock" from the peanut gallery, the 1st Test at Edgbaston was everything a traditionalist could have wanted in reply. You can certainly bet on India to hope their captain repeats his amazing 149 run performance, even if they hope Adil Rashid doesn't do the same.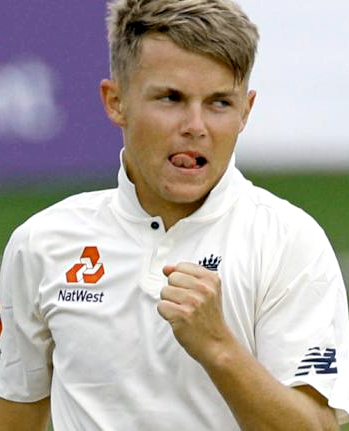 Four days of superb ups and downs gave Test Cricket fans precisely what the game should be about, with young Sam Curran smacking away 63 despite playing at No.8 saving England from being routed, and a sterling performance from Ishant Sharma getting 5 for 51. The final afternoon was a superb triumph of tense expectation and highlighted just how good the Test Cricket format is and why you should take advantage of Indian gambling laws to bet on India at BetRallyIndia for this match.
Will Lords' Test Be As Good As Edgbaston's?
That India lost the 1st Test by just 31 runs is a testament to their quality of play and depth of side, although it must be said there were moments when it was also indicative of an England team that looked wayward in places and warranted that bet on India. They've called up Ollie Pope and Chris Woakes ahead of the match at Lords, something that quite shocked the former at just 20 years old.
"It's been a bit of a whirlwind." Admitted Pope, "It will be pretty special walking out if I get the nod."
The question is then will Joe Root put him out on the wicket or not? Well Joe praised his team for being "Calm and patient" in the first test against India so perhaps Pope may have to sit this one out, get some practice in at being around the big games, and there is no game bigger than an international at Lords, the home of cricket itself. BetRallyIndia might give the home side the advantage in the odds but that doesn't mean you should automatically bet on India to lose, after all, England can so easily collapse.
Bet On India To Win At BetRallyIndia Today
England vs India

2

nd

Test

Lords – August 9th

England – Evens

India – 2/1

Draw – 4/1
England get 21/20 at BetRallyIndia which is far better than the evens you'll find on most sites, and if you're going to bet on sports in India this week and want to back your national side to equal the scores in the series you'll get around 39/20 maybe 2/1 if you're lucky. Of course there is the possibility of a draw (this is summer in England we're talking about, even with global warming you can still expect rain) but that gets around 15/4 making a bet on India to demolish the English a far better bet.
Interestingly for those with a mind to place the odd side wager on the match BetRallyIndia will provide you with odds on not just a wager on England or a bet on India, but also on the manner of the First Dismissal, where Caught gets 4/9, Bowled gets 4/1, and LBW runs to the same odds with Stumped getting 19/1 just ahead of the 22/1 chance of someone being Run Out. There is, strangely, an "Others" option at 200/1 but just what that entails is anyone's guess, an alien invasion or zombie uprising??