On the 7th of April, the second season of Killing Eve premiers on BBC. Expectations are high after last season's intriguing finale. Bookies are already wondering who will die next and a bet on Killing Eve season 2 will be favorable, especially if you place it on Niko.
Ever since it started, Killing Eve has been a success among audiences and critics. The show's writer, Phoebe Walles-Bridge – who also created the acclaimed Fleabag – was responsible for bringing this thrilling story about two women obsessed with each other to the small screen. For the new season, Walles-Bridge has stepped down as the head writer, but the series will certainly continue to surprise. Along the way, some important characters have been victims of the sociopath Villanelle. Now, bookies are favoring Elena to come next. However, we think that others have a bigger chance and we will tell you why.
Before making your final decision, you can find out more at our latest review about 22 BET Sportsbook.
Eve's husband Niko to become Villanelle's target in the upcoming season
At the end of the first season, audiences were left to wonder what happened to Niko and Eve. In a discouraged manner, Eve seems to tell us the broke-up. But whatever happens, Villanelle is well aware of their close relationship and how important Niko is to Eve. In this way, he will certainly be a target in the next season.
Even though Niko's detachment in the last couple of episodes, he seems to have too much affection for Eve to let her go. This is why he might get closer to her again, making it easier for Villanelle to attack. We definitely cannot put aside his chances of getting hurt and his odds (5/2) are quite high at 22BET Sportsbook.
Carolyn's double life might put her in trouble, while Konstantin will have to hide from Villanelle  
Carolyn is probably the most mysterious character on the show. She is the head of the Russia Section at MI6, being Eve's boss. However, throughout the first season, we find about her possible involvement in other businesses as well.
She has an affair with Konstantin, Villanelle's handler. And, not only did she meet with the sociopath, but she has also disbanded Eve's unit. Following this, doubts on whether she belongs to "The Twelve" – the organization Villanelle responds to – arise.
As this ambiguous character (7/2) appears to play for both sides, she can easily be killed in the new season.
Regarding her lover, no one really knows what happened to him. He is supposedly dead, but visually, the scene was very uncertain. In this way, online sportsbook sites in the UK are also placing odds on Konstantin and, in case he is still around, Villanelle will definitely try to finish him off. His odds are 7/1.
As she is left alone, bet on Villanelle to die on Killing Eve season 2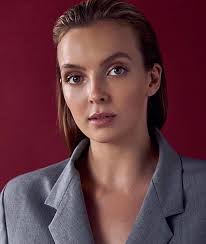 As Villanelle is so important to the story, assuming she might die seems to be unrealistic for possible future developments of the series. But the end of season 1 proved that we cannot discard that option.
In the final episode, Villanelle could have been dead. Her last meeting with Eve resulted in the detective stabbing her. However, we already know from the recently released trailer that she is still alive.
The MI5 and the MI6 know her too well by now as well, a reason why Konstantin stated 'The Twelve" have no interest in her anymore. In this way, her enemy list keeps on growing and, in the second season, chances are that no one will back her. Even though she has shown to be ruthless, this will certainly increase her (8/1) chances of dying.
Eve's life is at stake after starting a war with Villanelle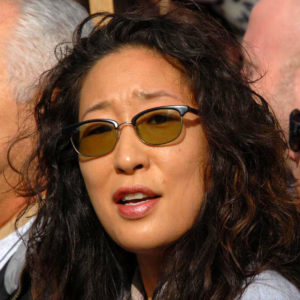 So far, one could say Eve has been very lucky. In addition to her job, her personal obsession with crime and Villanelle put her in very dangerous situations. This alone seems to be enough to justify a possible death in the next season.
Until the last episode, Villanelle didn't want to kill her, because of her obsession and feelings for Eve. However, things have changed since the detective attacked Villanelle. The ending perfectly showed her rage towards that life-threatening attack. Plus, Villanelle has shown that she easily becomes apathetic about someone she once loved. In this way, Eve might be her next victim.
Besides, Carolyn doesn't seem to be very fond of her and, if she really belongs to "The Twelve", things can get darker for Eve's side. Even though her odds are only 10/1 at 22BET Sportsbook, there are very good reasons to see her die.