Bet On Wladimir Klitschko To Be Back To Boxing
Wladimir Klitschko retired from professional boxing in 2017

The former champion can be back: what are the odds?

Bet on sports in Ukraine at 1xBET Sportsbook
Image source: quapan on Flickr –

CC BY 2.0
The so-called "Klitschko Era" seems to be not finished yet, though both Vitaly and Wladimir retired from boxing years ago. Some sportsbooks predict that the younger brother will be back in big sports this year for a number of reasons. Bet on Wladimir Klitschko to announce his further plans on boxing by the end of 2020.
Online gambling sites in Ukraine have recently revealed the odds on Wladimir Klitschko to return to the boxing ring in 2020. From the first glance, this prediction doesn't make sense as the youngest of the Klitschko brothers retired from sports three years ago. However, there are reasons to bet on Wladimir Klitschko to be back. Let's see what makes sports fans think so.
Klitschko's professional career: a brief summary
Wladimir Klitschko is a 44-years-old former boxer from Ukraine. He is a two-times world heavyweight champion and one of the biggest stars in boxing history. Wladimir Klitschko competed from 1996 to 2017; during this period, he won numerous WBA, WBO, IBO, and IBF titles. He is also the Olympics gold medal winner in 1996 and one of the most successful boxers with just five losses out of 69 fights. By the way, you can bet on world boxing at online sportsbooks in Ukraine.
[suggested_topics title='Read more about boxing' topics='150780, 150593, 149929′]
Wladimir is the youngest of the Klitschko brothers. His elder sibling Vitaly has also been a professional boxer from 1996 to 2013. The elder Klitschko is a three-time world champion in heavyweight and, together with Wladimir, the Guinness World Records book record holder. He is also one of the greatest boxers ever with only two losses in 47 fights.
The Klitschko brothers in 2020
As of 2020, Vitaly Klitschko is the Mayor of Kyiv. The former boxer has occupied the post in the Ukrainian capital since 2014. At the same time, his brother doesn't forget about sports. Wladimir plays golf, goes surfing, and trains another famous Ukrainian boxer Olexandr Usyk. Apart from this, Klitschko Jr. is engaged in philanthropy: he regularly donates to children and disabled. Also, he has a 5-years-old daughter Kaya from American actress Hayden Panettiere.
Why bet on Wladimir Klitschko to be back on the ring
Klitschko's dedication to boxing after retirement made both fans and journalists suppose that Wladimir can be back one day. These are not just rumors: e.g. DAZN offered $80 million to Klitschko Jr. for fighting three random boxers from the world's top-10 list. This is good money to think about returning to the ring in 2020 and 16.00 odds at 1xBET Sportsbook confirm it. It is also a great possibility to finish a career on good terms rather than on a defeat.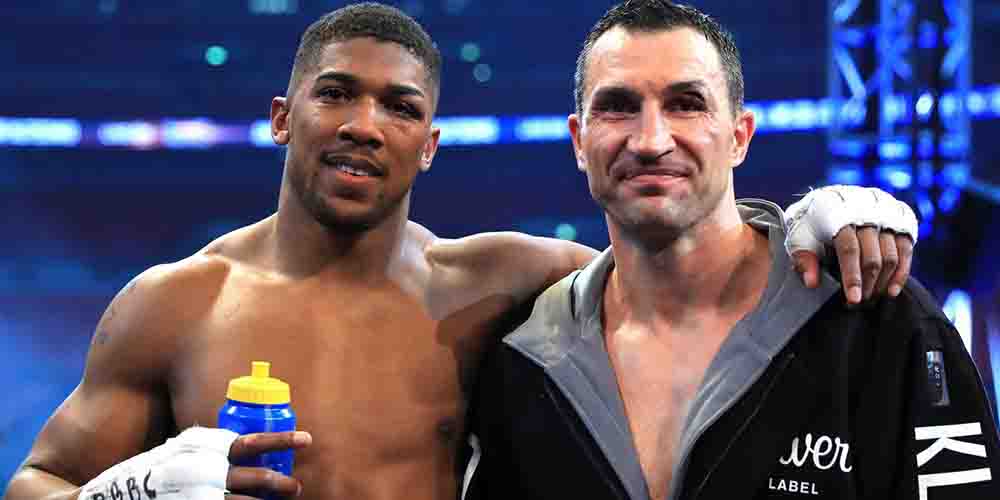 Another reason to believe that Wladimir Klitschko can be back in professional sports is his great shape. Recently, British boxer Dereck Chisora admitted that Klitschko Jr. could easily fight for 3-5 years more thanks to his skills and physique. According to Chisora, Ukrainian boxer retired only due to the last defeat by Anthony Joshua, but it is still not late to come back. 
The Klitschkos are the best boxers in Ukraine without a doubt, but who dominates in other sports? Read about the best Ukrainian football players of the modern era. To learn more about 1xBet, read our review about 1xBet Sportsbook.
Bet on boxing, football, cricket or anything you please enjoying a lucrative welcome bonus package at 1xBet!