Sebastian Kurz was voted out of office as Chancellor due to a vote of no confidence. The new elections will take place in September. Who will rise on top and win the majority of the seats? Let us get ready and bet on politics in Austria!
Austria will hold a snap election in the wake of the Ibiza affair which led to many changes in the government. The people's party and the freedom party of Austria had an ongoing coalition. However, this fell through when Heinz Christian Strache- the leader of the Freedom Party was caught discussing private matters with a so-called Russia oligarch. The scandal led to the collapse of the coalition, resignation of Strache and a snap election was called.
Austrian people's party (OVP) is the most likely to win the parliamentary elections 
There is no doubt that the recent scandals crippled the party to some degree and they have to work their way to the top again. But even though Kurz fell from grace, he is still the most popular politician in Austria. His international image is tarnished but he still has about 37% of the voters' support. Plus he won the last elections and he has no major competitors. 
Kurz is the most major force in Austrian politics right now and no other political entity is likely to challenge him. Therefore, it is almost certain that he will win the majority in the Parliament. This comes despite the fact that he is not popular with voters below 29 years of age. Many blame him for fueling hatred and enabling the far right.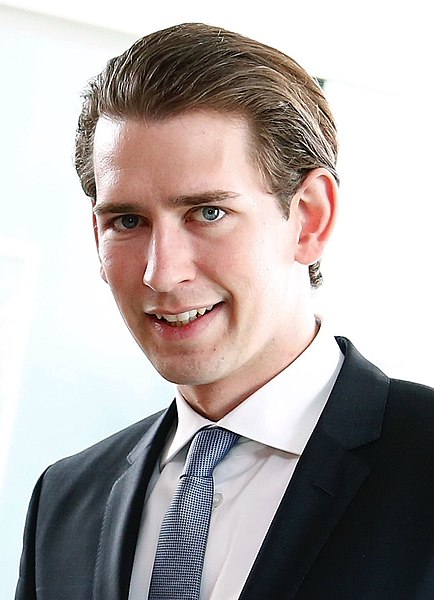 We, however, do not know how his future government will look like since a coalition with Freedom Party is out of the picture. The SPÖ is weakened now due to their ongoing debate about leadership and lack of a clear vision of the future. That leaves the Green Party and Liberal New Austria, both of which hugely dislike Kurz. The future government of Kurz is blurry but his party has still got the best odds (1.07).
It's hard to believe that a conservative Christian party is the most likely candidate of parliamentary elections, especially in Austria. In this day and age, Christian parties are weakening across the continent, as secularism becomes outdated. But not in Austria. Its views are center-right and unsurprisingly most of their voters are Catholic. 
The troublesome, soon to be the chancellor again is paving his way to make Austria great again. Experts claim he is looking to become some anti-immigrant nationalist leader. 
Social Democrats (SPÖ) is not strong enough on its own 
Social Democrats (7.5) have certainly weakened ever since their grand coalition with the Austrian people's party has ended. In the last European Parliamentary elections, SPO came in second after Austrian People's party. The 7% vote gap is unlikely to be closed by September. It is unlikely that they reform a grand coalition with OVP. as they have expressed that they have no interest in working with Kurz's government.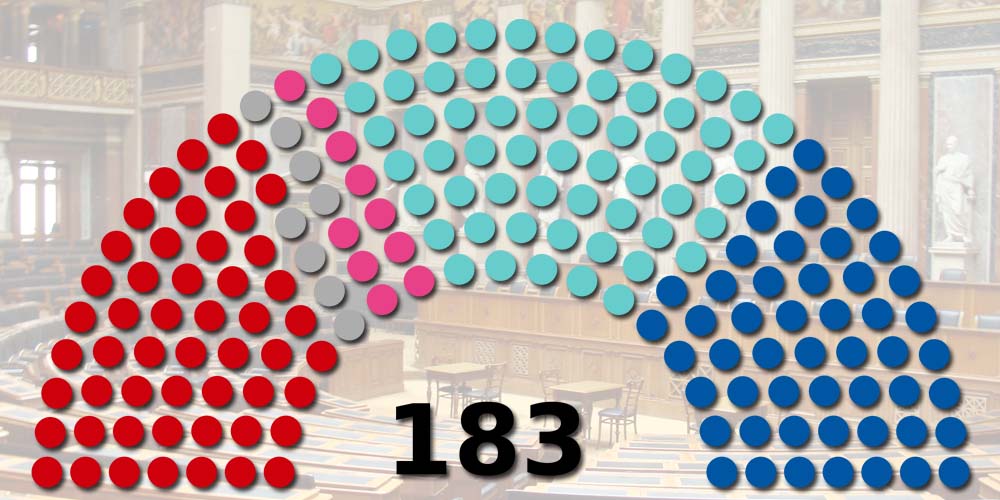 Social Democrats and the People's party have been ruling in a grand coalition for many years now. It wasn't until their last election that the two decided to separate. This created a loophole for the rise of Freedom Party- a right-wing populist party. 
If you want to bet on politics in Austria don't bet on Freedom Party of Austria (FPÖ) to win
To put it simply this party is not strong enough without a coalition to win the majority. According to online sportsbook news in Austria, after the so-called Ibiza Affair, the press seems to have turned on them. And it is expected that their votes will drop even more by September. It comes as no surprise that their odds are currently 18 at Double Bet sportsbook. 
DoubleBet Sportsbook Welcome Bonus dishes out  100% up to €100 on your first deposit. It is a really good reason to choose Double Bet Sportsbook to bet on Politics in Austria.
The rise of far-right parties in Europe is no longer surprising. From eastern to western Europe these parties have been gaining power, influence, and support slowly. And even with a corruption scandal weighing on the back of FPO, they gained more than 17% of the votes in the last European  Parliamentary elections. Many are worrying that rightist ideologies are no longer absurd and are becoming mainstream. 
Now that we have established which party is most likely to win the majority of the votes, let us look at which parties are more likely to perform better than others. 
Bet on NEOs to perform better than Die Grune 
The new Austria and liberal forum are most likely to gain more votes than the Die Grune party. The odds for that are currently 2.25. NEOS is the newest party in the parliament and it is the first party ever to pass the 4% requirement on its first try. The party leader, Matthias Strolz is good at stirring things up on a political scale. He can easily make headlines and this means more attention and more voters for the NEOs. 
ÖVP tried to undermine NEOs on several occasions. They were even not allowed to take part in national debates for the elections. However, NEOs still got plenty of media coverage. That being said NEOs is still here after several shakedowns.  
Die Grune party is making a comeback as well. They got 14% of votes in the last European Parliamentary elections. They also have the strong support of the youth who care a lot about the dangers of climate change. Die Grune is expected to gain a seat in the parliament. But they are still not as popular as the NEOs. They do not have the same resources and coverage. 
After reading this article we're pretty sure you're ready to bet on Austrian politics. But hold on and be sure to read Gamingzion's review about Double Bet Sportsbook.