He'll be this happy upon being Sir. Image source: Jen_ross83 / Flickr
Formula One superstar Lewis Hamilton is on the verge of winning his sixth world championship. His achievements made many British fans to call for awarding him with a new honor at the Buckingham Palace. It also made the bookies release intriguing betting odds on Lewis Hamilton to receive a knighthood.
The 34-year-old Brit star is showing no signs of slowing down. He is very close to winning the sixth championship, moving clear of Juan Manuel Fangio and just one behind Schumacher. There is no doubt that Hamilton is the most successful driver in Great Britain. So, for no other reason, online sportsbooks in the UK offer great betting odds on Lewis Hamilton to receive a knighthood in 2020.
It is not uncommon for British sportsmen and women to be knighted and adorned with the title Sit or Dame. Last year, Alastair Cook a cricketer who plays for Essex County Cricket Club received a knighthood from the queen. Another example is the tennis star Andy Murray who got the title Sir at the end of 2016. Hamilton has already earned the title of an Officer of the British Empire (OBE) after winning his first championship in 2008. Thus, following his likely sixth championship, Hamilton might well deserve to become a knight.
Hamilton very close to breaking all the records
Many fans and formula 1 insiders thought that Michael Schumacher's record of seven titles would never be bettered. However, soon later Lewis Hamilton stepped in to become the only driver with a chance to surpass that record. After capturing his sixth title at the end of this season, all eyes will be on his 2020 performance.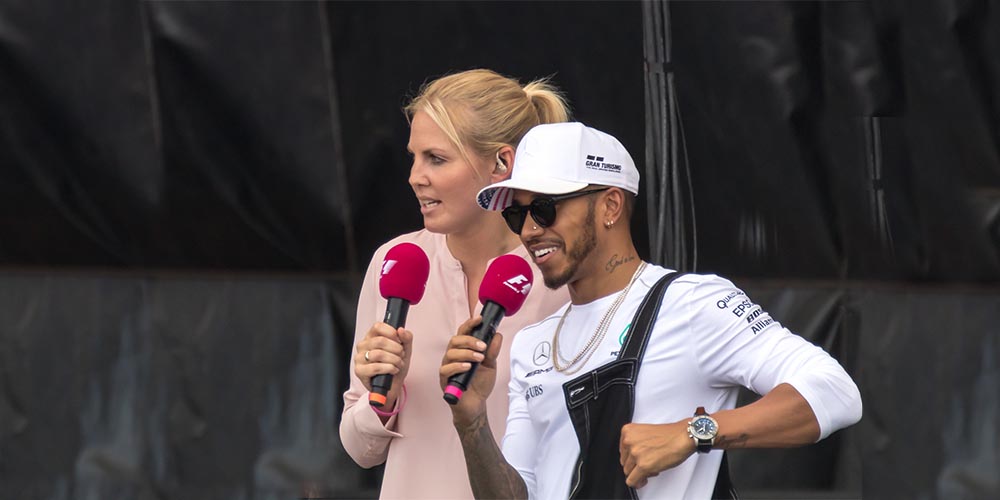 Hamilton seems not only interested in breaking the record of the number of titles, but he also might break Schumacher's record of 91 wins. The Brit won 82 races so far, and many online sportsbook news sites in the UK expect him to be the first driver to win 100 Grand Prix. With new records on the way to be broken, the betting odds on Lewis Hamilton to receive a knighthood are currently with a value of 11.00 at 1xBET Sportsbook.
Hamilton's F1 mates had to retire before receiving the title Sir
It is not every year that a sportsman receives a knighthood. Despite that British drivers won ten world championships out of F1's 33, only Sir Jackie Stewart has received a knighthood. Sir Stewart was Britain's most successful champion before Hamilton, earning three titles in the 1960s and 1970s. The only other British driver to receive a knighthood was Sir Stirling Moss, yet he never won the F1 title. A third F1 driver to be knighted was the Australian Jack Brabham. However, these drivers did not receive the honor when they were still on track. Instead, they had to wait 30 to 40 years after retirement. 
Will Hamilton break the traditions along with breaking the records? It is difficult to predict. However, if you wish for that to happen, have a look at our review about 1xBET Sportsbook, and pick Hamilton to be knighted.