Will Rossi be able to challenge Marquez around Brno this year?

Should you back the Spaniard at just 9/20 to win at sites like Unibet?

Could Andrea Dovizioso overcome those 11/1 odds to win again?

Are those 5/1 odds on Jorge Lorenzo just too tempting to resist?
It says much for just how specialized MotoGP racing is to note that between Marc Marquez, current World Championship leader, and his closest rival Valentino Rossi, they've eleven season titles, and the manner in which the former has dominated this season so far speaks volumes about both his skill and the almost magical mechanical perfection of his Repsol Honda. However even the best have a bad day so if you think MotoGP betting is just a case of backing the young Spaniard at Unibet, think again.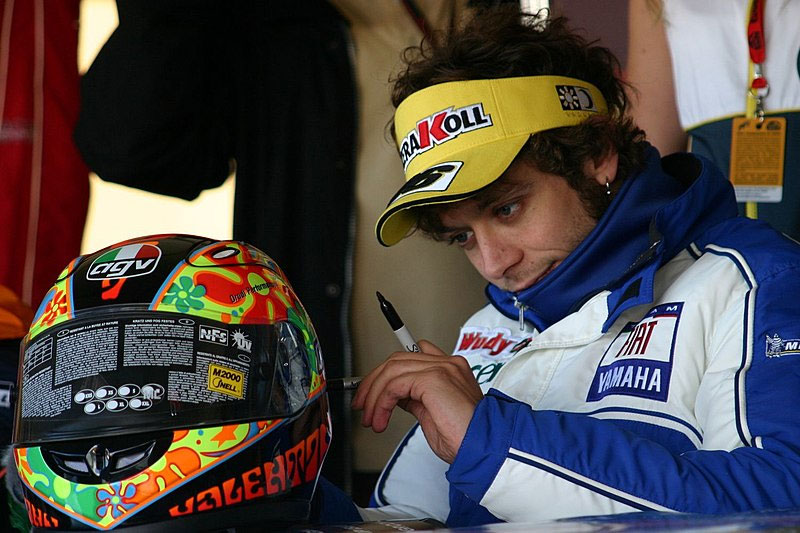 The Czech MotoGP race will bring the biker crowds back to Brno for what is, traditionally, one of the more raucous and rowdy races on the calendar, the location making it a perfect two-wheeled road trip destination for a lot of Europeans, and despite the very low odds bookies like Unibet, one of the best online betting sites in the Czech Republic these days, many of them will be hoping to see Marc Marquez bested by the veteran campaigner and far more experienced human being Valentino Rossi.
With Marquez Ride Fairly In The Czech MotoGP?
Czech MotoGP Betting Odds

Johann Zarco – 33/1

Andrea Iannone – 22/1

Cal Crutchlow – 20/1

Danilo Petrucci – 18/1

Daniel Pedrosa – 18/1

Maverick Vinales – 14/1

Andrea Dovizioso – 11/1

Valentino Rossi – 9/1

Jorge Lorenzo – 5/1

Marc Marquez – 9/20
If Marquez has a fault it's that he possesses the same unworldly personality as all those with ridiculous quantities of natural talent for something. At just 25 he has yet perhaps to learn some of the life lessons that Valentino has taken on board, and certainly there are some who would say his riding style can, at times, leave a lot to be desired in terms of consideration of his fellow riders. Naturally there are many in MotoGP betting he'll calm down as he ages, but for his competitors that can't come soon enough.
"This is a very bad situation, because he destroyed our sport, because he doesn't have any respect for his rivals, never." Complained Valentino Rossi after the two clashed in Argentina with the Italian off the track and Marquez hit with a 30 second penalty for "irresponsible riding", his second penalty of the day, and continued, "I'm scared – I'm scared on the track when I am with Marquez. You have to think, to hope that you don't crash." Which is why a lot of people's MotoGP betting at Unibet backs Rossi.
Find All The MotoGP Betting Odds At Unibet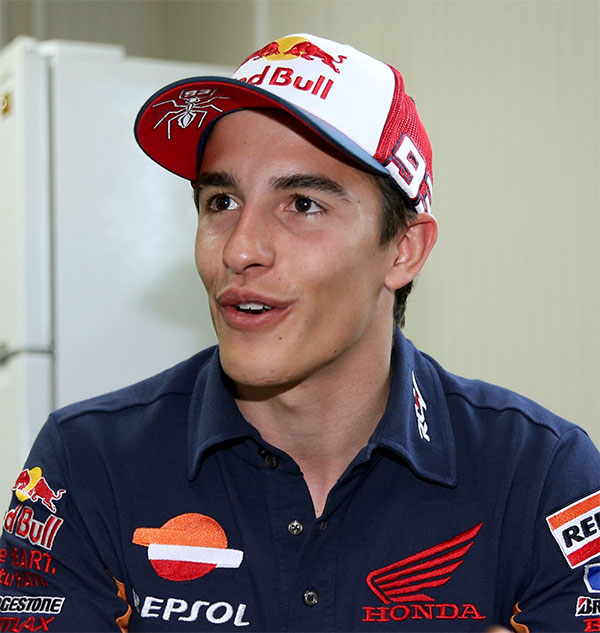 Taking advantage of Czech gambling laws to back Rossi to wipe the smile off Marq Marquez's face (something that might actually require dental surgery or, more rightfully, a well applied knuckle sandwich) you'll find he's 9/1 to win in Brno, which, quite honestly is lightyears behind the 9/20 being offered on Marquez at sites like Unibet, however it does mean you're on the side of some one with a little more class than the diminutive rider from the Iberian peninsula come race time on Sunday.
Naturally you might fancy backing Jorge Lorenzo at 5/1, Maverick Vinales at 14/1 or 18/1 shots Danilo Petrucci and Daniel Pedrosa, after all with the two championship leaders at each others throats, anything could happen, and even a 22/1 chance at Unibet like Andrea Iannone is worth a shot if you're not taken with your MotoGP betting backing Andrea Dovizioso at 11/1. Marc Marquez might be run away favorite, but he's not the only champ on the track and this season isn't over just yet folks.