HSV is the most likely team to win the championship and hence make it back to the highest level. However, other teams like St Pauli and Köln might be thereabouts as well. Here are our Bundesliga 2 betting predictions: 5 teams who could win the league!
Online sportsbook news sites in Germany are full of Bundesliga betting tips, but one can rarely find Bundesliga 2 betting predictions. GamingZion is here to fix that. Bet on football in Germany and see the Bundesliga 2 betting predictions by online sportsbook news sites in Germany.
5. Stability and defense can win the league: bet on Union Berlin!
Union Berlin are among the favorites to qualify for Bundesliga next season. They are a firm, stable team. Union Berlin won't score too many goals, but their defense is the best in the league so far. Having conceded only 21 goals in 23 matches, no wonder why they retain a spot in the top three. They have a chance to win promotion – and become the second Bundesliga team from the German capital after Hertha Berlin.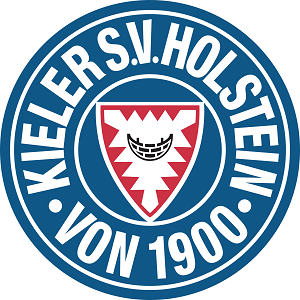 4. Holstein Kiel, outsiders by Bundesliga 2 betting predictions
Holstein Kiel are not among the top teams. Not according to odds and not according to Bundesliga 2 betting predictions. However, their performance tells us otherwise. They are only 3 points away from the second, and 5 points away from the top spot. That's only 2 matches. While sites in the online sportsbook directory won't believe so, the team does have some chances left.
3. Bundesliga needs an antifa group: Bet FC St. Pauli to win promotion
Last year, Mesut Özil complained about the increasing racism within German football. Well, we see a similar pattern in global politics: far right keeps winning everywhere. As Star Wars taught us all, we need to find balance in the Force. When the far right pushes forward, you need checks and balances from the far left. That's why Bundesliga needs an antifa team next season. And that's why our Bundesliga 2 betting predictions give good chances for St Pauli to finally make it to the top division. Bet on football in Germany; bet on St Pauli to win Bundesliga 2!
2. 1. FC Köln are desperate to win promotion
1. FC Köln are currently 2 points behind league-leaders HSV. However, these two are ahead of a tough challenge till the end of the season. Köln have played 1 match fewer. Should they win it, they'd take over the top spot with just 11 remaining games. Regarding the fact that Köln has the best attacking force in the league, the end game seems even more exciting.
1. Bundesliga 2 betting predictions expect Hamburger SV to win
Online sportsbook sites in Germany favor HSV to win the league. No sane Bundesliga 2 betting predictions would expect another outcome. Until last season, they have been the only Bundesliga team never to relegate. They lasted 55 seasons. However, they are eager to make it back to Bundesliga and they seem to be capable of doing so. After 23 rounds, they are the leaders. However, Köln and Union Berlin are close by. Who do you think will win Bundesliga 2?