PowerBall is one of the most popular lotteries in the US and one where one lucky player's luck paid off big. Manuel Franco claimed the jackpot of $768.4 million beating their infamous high odds of winning. You can now buy PowerBall ticket online and win big on one of America's favorite lotteries.
According to theLotter, PowerBall is among the top online lotto games in the world thanks to their high payouts. Manuel Franco can vouch for them as he recently won the 3rd biggest jackpot in US history. To see how PowerBall compares to other lotteries in the world this year, you can read our article on the best 2019 lotto games.
You too can buy PowerBall ticket online and take advantage of their high payouts
Manuel Franco, a resident from Milwaukee did just that this year. On April 23, he came forward to claim PowerBall's most recent jackpot of $768.4 million. He purchased the winning ticket matching all 5 winning numbers and the PowerBall.  
Franco's luck definitely paid off as he's been playing PowerBall since he was 18 years old. Now 24 years old, it's safe to say that the 6-year wait was worth it. Fortunately, he's now a multi-millionaire. The lotto player is a true testament that you could also experience the same fate if you buy PowerBall ticket online.
PowerBall Jackpot winner Manuel Franco is still set for life following a huge tax bill
According to online lottery news in the USA, the law in Wisconsin states that lottery winners cannot remain anonymous. This means that some of Franco's financial decisions regarding his earnings have been fairly transparent. Additionally, the tax rates in the US also influenced Franco's decision to take a lump sum instead of an annuity payment.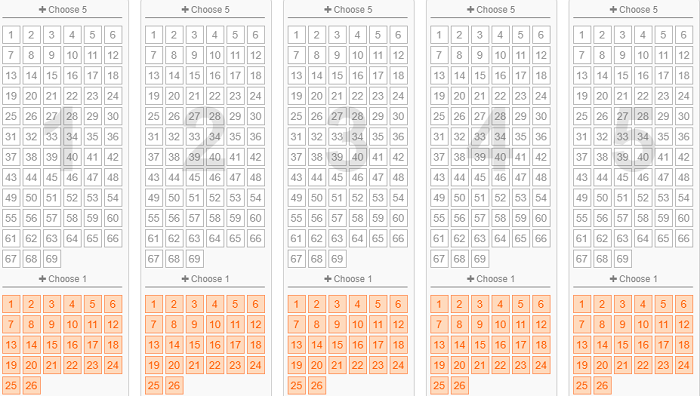 Consequently, he will take home a lump sum payout of $477 million. However, after state and federal taxes, Manuel Franco ultimately takes home $326 million. Furthermore, the Milwaukee resident vowed to handle his earnings responsibly. As a result, Manuel Franco has decided to set up a legal and financial legal team to ensure no bad decisions are made.
Do you have what it takes to defy the odds of winning the jackpot? Play PowerBall Online now and buy PowerBall ticket online at theLotter.  
Thanks to theLotter, you can play PowerBall online and buy PowerBall ticket online if you live outside the US. The online lotto sites in the USA purchases official US PowerBall lottery tickets on your behalf.
The service also enables account holders on theLotter to see scans of any PowerBall tickets they purchase before the appropriate draw. To find out more about how their services work, you can read our latest review about theLotter.