Halloween is a modern holiday loved and celebrated by many. It came to us from the ancient Celts living in Ireland and Scotland. Nowadays, the whole world celebrates this unusual holiday every year on October 31, namely on the eve of All Saints Day. In this article, we will show you that celebrating Halloween in online casinos can also be fun. Let's get it started!
Halloween is usually celebrated in English-speaking countries. However, in the whole world, it is gaining more and more popularity from year to year. In addition to Western countries and residents of the CIS, Halloween began to be informally celebrated in many other countries. Among them are Japan, South Korea, Singapore, Australia, Hong Kong, Singapore, and New Zealand, as well as many island countries in Oceania. Online casinos in the USA also cannot stand away from this holiday. As you know, in many countries, people are gambling and chasing luck. Some players like to make a couple of bets on the eve of this holiday, especially on themed slot machines. The gaming clubs will make sure that it is convenient, exciting, and spooky!
Pumpkins and Mysticism 
Pumpkin is a very tasty and healthy vegetable. However, at the same time, the pumpkin evokes some mystical feelings. Probably, it started ever since the whole world learned about one American holiday – Halloween. Now this holiday, together with pumpkins, has firmly entered our life. Indeed, every time in the fall we are reminded of it in the form of films, advertisements, and even friends hurrying to celebrate another mystical event. This topic is now widespread in literature, art, and even games. In the Intertops online casino, everything is a little different on this holiday. Here you can join the theme of mystical pumpkins and magic at any time. 
The fact is that world-famous game providers, such as Igrosoft and Booongo, used pumpkins in their slot machines. Besides, online casinos have already spread this topic among players, which they all seem to like. This makes it easier to find out about Halloween, pumpkins, witches, prizes, and bonuses behind them. And then you can already check if the pumpkin brings good luck. Besides, you can start celebrating Halloween in online casinos together with Best Halloween Themed Slots for 2021.
Celebrating Halloween in Online Casinos: Halloween Witch
Ready for another wild Halloween season? Ready to put on your costume and blast off? Then, to get ready and set the mood for the funniest holiday of the year, you shouldn't miss out on the great Booongo Gaming free play that will knock you off your feet – The Halloween Witch. Indeed, it is a 5 Reel, 4 Rows, and 1024 Video Slots Betways game released in September. This game is only for the lighthearted players who can control their fears among the most terrifying creatures. Get ready to head into the dark on Halloween Eve, where you will encounter a black cat, Frankenstein, Dracula, and other creatures you can imagine. And, of course, pumpkins.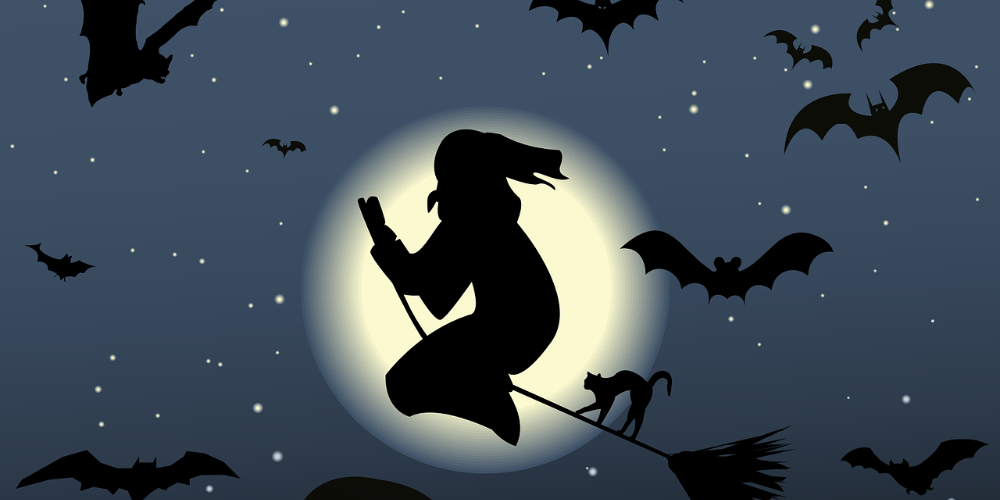 However, don't let fear get you down as these gruesome badges are meant to help you earn some great bonuses. The graphics and sound effects here are as unique as the game itself, and you will find it more addictive in the Halloween Witch game than any other variation of Halloween slot machines. If by any chance you land 3 or more gravestones on the reels, you will immediately receive 20 free spins.
The Bonus Cauldron bonus feature allows players to receive a free bonus game when three or more cauldrons land on the reels. The most enjoyable part of the bonus game is that you have to develop the witch's recipe by choosing the required ingredients. The video slot also features Jack-o-Lantern. The wild symbol can replace all other symbols in the game at any time, except for scatters and bonus symbols.
Pumpkin Fairy
Igrosoft certainly has a style that has its roots in computer culture as well as in the 1990s. Although the company initially made quite powerful slots for land-based networks, new internet games look completely different. So what is it about Pumpkin Fairy that you need to check, other than the fact that everything looks a little weird? Give the game a try for the simple fact that it is a little different from others. Indeed, you will be very surprised.
The topic is clearly about a witch who grows pumpkins. Possibly for Halloween as well. This is what we can learn from the graphics. All in all, the game has a rather calm theme, the music and sound effects do their best to keep the backs happy and calm. There are some animations, especially for the witch, that come into play when you get a big prize, or when you manage to trigger one of the special functions.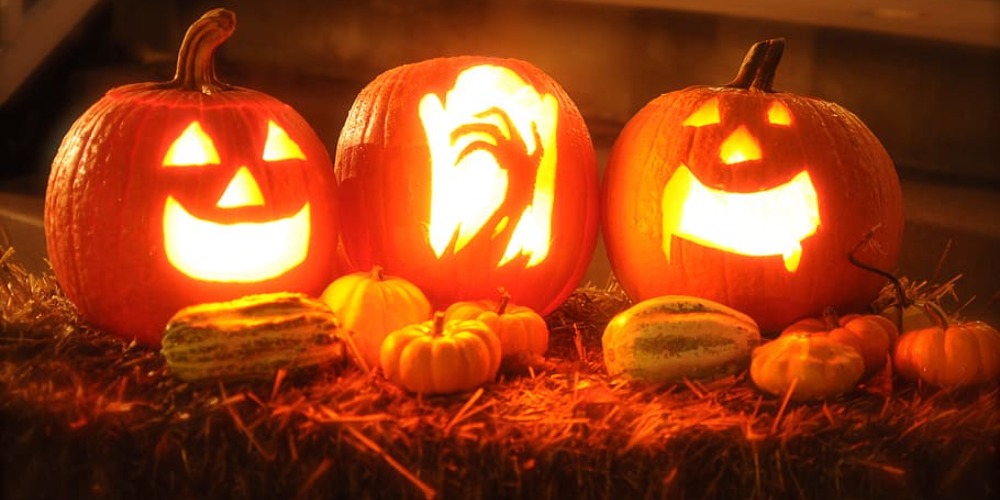 This slot in online casinos in the USA has 5 reels and 9 pay lines. You can choose the number of pay lines and even play with only one. The lines are not attached to either the left or right reel. Each combination of symbols has its value along these lines, but combinations here can be read from any direction. Pumpkins come into play during the bonus round, that is if you manage to get at least three of them on the reels. Once this happens, the entire mini-game ends. The witch will plant pumpkins for herself, and if they grow, you will immediately receive a reward. If all five pumpkins do this, you will be taken to another bonus game.
Celebrating Halloween in Online Casinos: Bonus Round
For the next bonus, you collect cans of water. If you have enough of them, the pumpkins will grow even more. This leaves the witch with one more spell. If successful, you will receive more pumpkins and more wins. If unsuccessful, then at least all previous successes will be credited to you.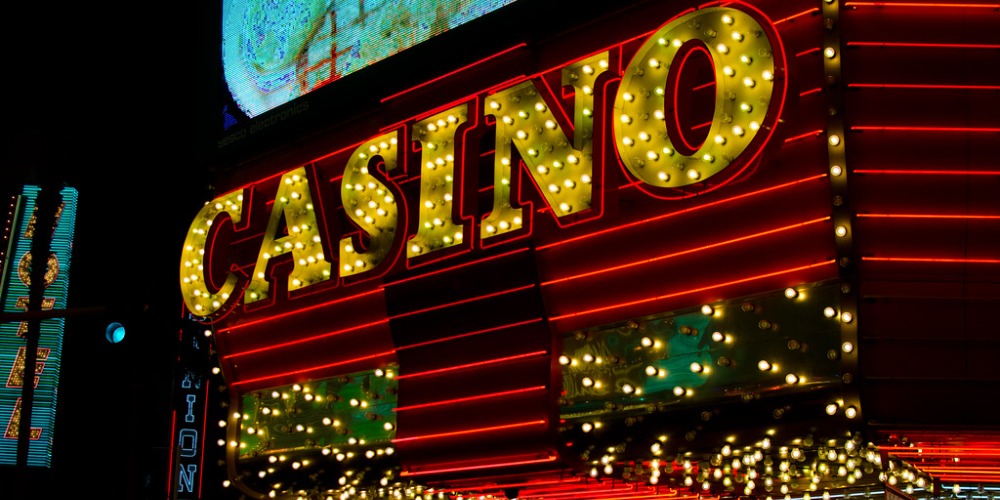 In addition to the ones described above, there are many more interesting games in the Intertops Casino, which are also available in free mode. Learn more about Best Online Casino Halloween Bonuses from our article.
Halloween Tournament
The time of scary stories, darkness, and creepy creatures – Halloween – is about to come. We, together with the best online casinos in the USA, offer you not to be afraid, not to buy scary costumes, and scare your neighbors. However, it is better to take advantage of all the thematic promotions and bonuses available on the casino sites. The holiday of pumpkins, ghosts, vampires, and other evil spirits is a fertile ground for the marketing departments of the casino. Thus, on the gambling sites, you will find many tournaments, bonuses, races, and other offers for playing slot machines. In this article, you will find information on the best ones.
Usually, gambling sites hold a regular competition for old and new customers from October 27 to October 31. The size of the prize fund can be huge, which will be awarded to the most desperate gamblers. If you have not yet enjoyed the gloomy romance of Saints Day, get ready for a real wave of future victories. According to the rules, a player can receive additional purchases and entry into the tournament solely for the tickets issued to one. Indeed, it is quite simple to get a ticket to the tournament. All you need to do is go to the My bonuses section (personal account) where you need to enter a promotional code in the corresponding section. The victory in the tournament will go to the player who will be able to show the best results and make the most wins. Check our list of Top 5 Best Halloween Online Casinos. Don't miss it! It is high time to start celebrating Halloween in online casinos like Intertops. Good luck!