Chelsea Suspend Four Supporters in Alleged Racial Abuse Towards Raheem Sterling
Posted: December 11, 2018
Updated: December 11, 2018
Four Chelsea fans that were thought to have been involved in throwing racial slurs at Raheem Sterling have been suspended by the club.
Chelsea takes immediate action in dealing with the case
Chelsea hosted Man City at the Stamford Bridge last weekend in round 16 of the Premier League, which saw the London side seal a well-earned 2:0 victory that essentially ended the unbeaten run that the defending champions were enjoying until this point.
Besides ending Man City's superb run, the match was marred in controversy. According to online sportsbook news, forward Raheem Sterling reported after that game that he was racially abused by a section of the Chelsea crowd, which immediately prompted both the club and the authorities to take action.
Chelsea released an official statement in regards to the matter, in which they highlighted that any discriminatory behaviour will not be tolerated. The statement also stresses that they've taken measures by suspending certain supporters that were believed to be suspects in the case, pending further investigations.
"Chelsea Football Club has suspended four people from attending Chelsea matches pending further investigations into allegations regarding the behaviour of supporters towards Raheem Sterling during our match against Manchester City on Saturday."
"Our investigations into this matter are ongoing. We are fully supporting the police investigation and any information we gather will be passed on to them. Chelsea Football Club finds all forms of discriminatory behaviour abhorrent and if there is evidence of ticket holders taking part in any racist behaviour, the club will issue severe sanctions, including bans. We will also fully support any criminal prosecutions."
Who will win the Premier League this season?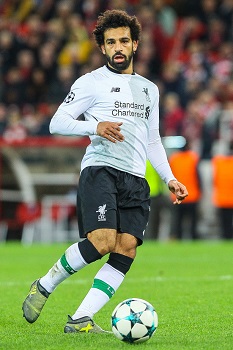 Last weekend's results have shifted the Premier League table; Liverpool are now the only side that remain undefeated, with their record being 13 wins and only 3 draws, and are, as a result, first on the table with 42 points.
Defending champions Man City – who are still the favourites to defend their title and lift the crown back-to-back – are now in second with 41, while Tottenham have broken into third position with their 36 points. Chelsea's 2:0 victory over Man City last weekend has given them a total of 34 points and thus seen them jump into fourth spot.
Online sportsbooks in UK are backing Pep Guardiola's men to clinch the title 9/25 (1.36), despite suffering their first loss of the season. Jurgen Klopp will be looking take advantage and to build on this momentum while the Sky Blues are trying to regroup themselves. The odds for Liverpool lifting their first Premier League title since 1990 are quite realistic – 5/2 (3.50).
(For more info about the online betting site, check out Bet365 Sportsbook review.)
The Spurs are third favourites to win the league with odds of 33/1 (34.00) but it's still a long shot, as Liverpool and Man City seem like the only two sides capable of winning it at this stage. And finally, the Blues – just like their position on the table currently – are fourth on the odds chart for the outright winners for the Premier League title, with odds of 66/1 (67.00).