At 150/1 on Unibet, one of the best online sportsbook sites in Bangladesh these days, they're not expected to take the trophy but the side has come a long way over the last few years and they could just surprise some unwary teams. Indeed the team itself can't make up its mind as to what might happen so a speculative wager on them to snaffle the odd match win at the ICC Cricket World Cup is not the worst bet on sports in Bangladesh you could be making at the moment. 
"In the last five to seven years people have started to come to watch us with the expectations that we will win." Admits Mashrafe Mortaza experienced Captain of the Bangladeshi side a realist who'd probably agree with those long Cricket World Cup odds on Bangladesh."All I can say is that the World Cup will be a different ball game. If you follow Cricket in England you will see that a lot of runs are scored. It will be difficult for us. It will need a different approach."
This is almost certainly true. Whilst they did get a win against Ireland and the West Indies in the Tri-Nation Tournament just concluded they didn't look to the big score for victory and come the summer that will be all important. Taking advantage of Bangladeshi gambling laws to snatch up those long Cricket World Cup odds on Bangladesh then, is not for the faint hearted. Although do remember their surprise automatic qualification has already helped Zimbabwe out the door.
Auto Quali And Tri Nations Win Boost Bangladeshi Hopes
 Indeed whilst the Captain talks their chances down other members of the team are less inhibited, a touch more exuberant, and definitely more apt to let their optimism flow a little pre-tournament. "This is the strongest World Cup team that Bangladesh has ever had." Explains Mushfique Rahim, star Wicketkeeper and Batsman in the side, perhaps single handedly preventing those Cricket World Cup odds on Bangladesh sliding out to Afghani prices at Unibet and the like.
Cricket World Cup 2019

Date – May 30th Until July 14th
Location – England & Wales, UK
Type – One Day International Cricket
Format – Round Robin & Knockout
Participants – 10
Matches – 48
This is his fourth World Cup appearance so it might know what he's talking about despite those Cricket World Cup odds on Bangladesh at sites like Unibet, one of the best online betting sites in Bangladesh these days, giving them very little real hope against the competition. "It's a tough format but every team will get an equal chance to prove their skill." Rahim allows. "The format is more comfortable for Bangladesh," he smiles. "Maybe a big achievement is waiting for us."
Cricket World Cup Odds On Bangladesh At Unibet? 150/1!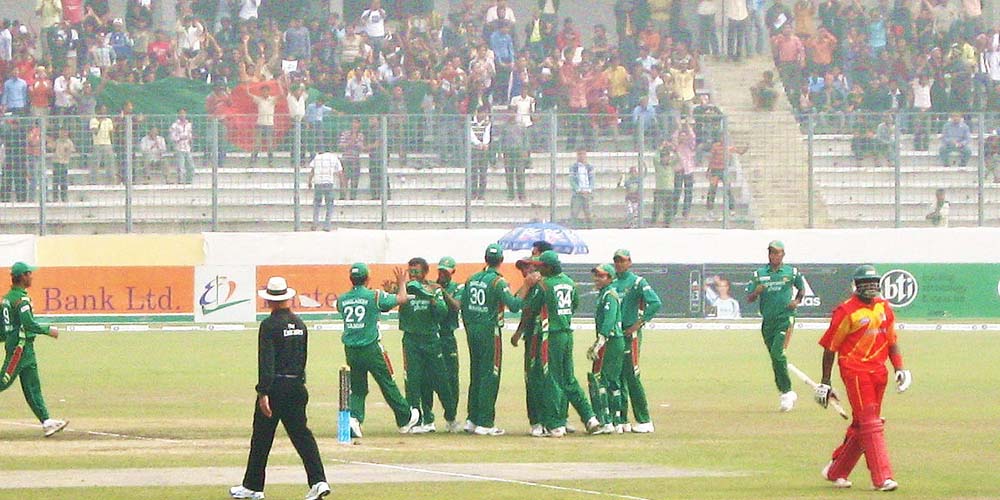 Well maybe although with those Cricket World Cup odds on Bangladesh so long perhaps only against selected opponents. A gritty fight back perhaps, or a glorious spell of bowling to see a good side on an off day go down to what could well turn out to be giant killers in disguise. South Africa, New Zealand and England each await in their first three matches and none of them will want to be the side that lost due to a lapse in concentration to this useful side and it's ardent fans.
Afghanistan – 250/1
Bangladesh – 150/1
Sri Lanka – 80/1
West Indies – 20/1
Pakistan – 18/1
New Zealand – 12/1
South Africa – 17/2
Australia – 7/2
India – 9/4
England – 15/8
Naturally, from where they stand, the odds on favorites England are impossibly short at 15/8. Whilst it might be nice to believe Rahim's optimism will see them through to an astonishing victory, alas the Cricket World Cup odds on Bangladesh at Unibet, one of the best online sportsbook sites in Bangladesh today, mean the caution of Captain Mortaza is probably more wisely heeded when you're placing your wagers on the competition in England & Wales.