FIFA has opted not to expand the 2022 World Cup to 48 teams; back your nation with Qatar 2022 World Cup outright betting odds.
Will the World Cup in Qatar be a success?
Expanding the World Cup from the existing format of 32 teams to 48 has been an ongoing topic within FIFA for some time, according to online sportsbooks news.
Although the decision has been made to have 48 nations as a standard template for the tournament starting from the 2026 World Cup (USA, Canada and Mexico) long ago, the proposed plan to introduce this model four years prior than scheduled (in 2022) has been abandoned.
FIFA president Gianni Infantino – who initially supported the 48-team World Cup in Qatar – has expressed concerns about the expansion happening so close to the tournament, as it would distort logistical and operational plans that have already been set in place.

Check out the best World Cup 2022 champion candidates:
"Following a thorough and comprehensive consultation process with the involvement of all the relevant stakeholders, it was concluded that under the current circumstances such a proposal could not be made now,"
said an official statement from FIFA
.
"Additionally, FIFA and Qatar have once again explored the feasibility of Qatar hosting a 48-team tournament by in particular lowering certain key FIFA requirements."
"A joint analysis, in this respect, concluded that due to the advanced stage of preparations and the need for a detailed assessment of potential logistical impact on the host country, more time would be required and a decision could not be taken before the deadline of June."
Bet your nation to win outright with Qatar 2022 World Cup outright betting odds
Qatar 2022 is set to be the most outlandish World Cup event in the history of the competition. The most striking peculiarity are the dates; as summer-time doesn't offer favourable conditions for the players and fans alike due to soaring temperatures, the event will instead be staged between November and December, when the temperatures are more tolerable.
On top of that, Qatar also marks the first time the event will be staged in the Middle East, while also being the first Islamic nation to do so, which is another novelty in itself.
The hosts Qatar 151.00 (150/1) are heavy underdogs to win the World Cup outright on their home soil, while the tournament's most successful nation Brazil 7.00 (6/1) (5-time World Cup champions) are the favourites, despite performing poorly in recent editions of the most prestigious football competition.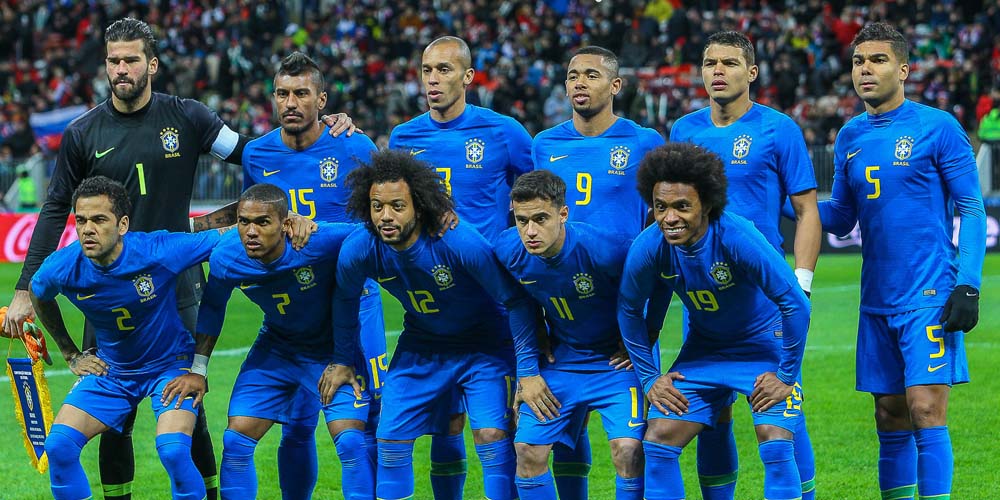 (Check out Unibet Sportsbook review for more info about the online betting site and enticing Qatar 2022 World Cup outright betting odds.)
France 8.00 (7/1) have been dealt second-favourite odds, although they're the defending champions; Germany 8.00 (7/1) and Spain 8.00 (7/1) are on the same level as their neighbours per online sportsbooks in EU, as they've sealed the World Cup in 2014 and 2010, respectively.
Argentina 12.00 (11/1), Belgium 12.00 (11/1) and England 12.00 (11/1) are all thought of having potential to make an impact, but not to claim the trophy outright. While Italy 17.00 (16/1), the Netherlands 17.00 (16/1) and Portugal 19.00 (18/1) are all outsiders with Qatar 2022 World Cup outright betting odds.
2018 World Cup runners-up Croatia 31.00 (30/1) are also heavy underdogs, as they're not expected to make the same impact they did in Russia last year.