Group Finishing Position (League B, Group 4)

#
Nation
Odds
1.
Denmark
2/5
2.
Wales
5/2
3.
Republic of Ireland
8/1
Visit Unibet Sportsbook!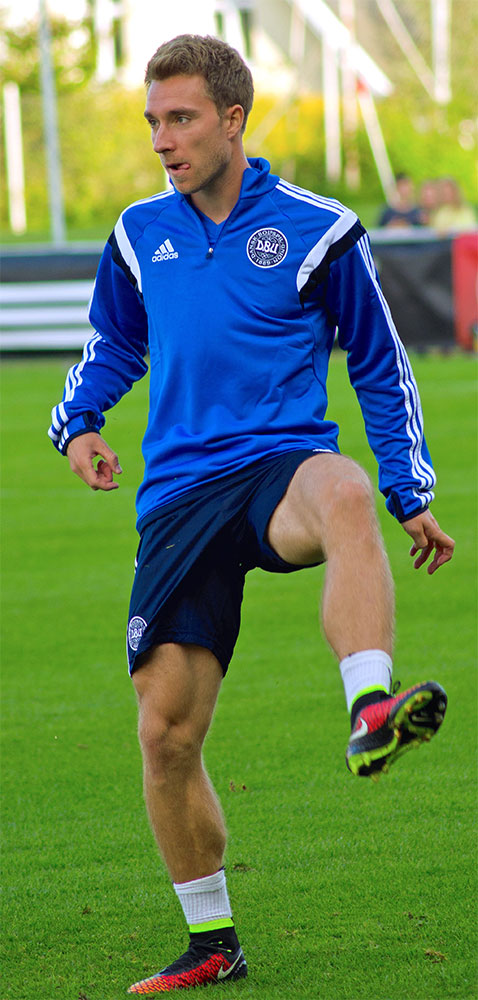 Online sportsbook news sites in the UK reported a convincing win by Wales over Ireland and then an equally firm victory by Denmark over Wales. With four more games remaining, the results are not yet set in stone, but it seems increasingly likely that the Christian Eriksen-led Denmark will be end the tournament with a win and a promotion to League A. The official betting odds on the Danish team are still reasonably profitable, so this is a good opportunity to make easy money on a safe bet.
The official UEFA Nations League B Group 4 betting odds
Unibet Sportsook offers 2/5 (1.40) returns on Eriksen and co. By contrast, Ireland is fighting an uphill battle, and the rewards offered on them are as high as their win is unlikely: 8/1 (9.00).
Wales is a better inside bet than Ireland: with Gareth Bale in their squad, anything could happen in their next matches. Moreover, commentators have pointed out that their loss to Denmark might have been partly due to the unfortunate travel situation: "the team only arrived in Aarhus 16 hours before kickoff." At 5/2 (3.50), their victory would bring huge profits to risk-taking punters.
However, this is a bold prediction. The Danish team was well-organized, unaffected by their dispute with the national football association over commercial and image copyrights, and seem ready to win more points in their next match, fought with Ireland on Oct 13.
Eriksen can help Denmark get promoted to League A
The Danish captain's reliability is best illustrated by his records: he has scored 15 goals in his last 18 matches. He was responsible for both goals against Wales (one from a penalty) and was given the "man of the match" title.
His presence in itself is enough to secure Denmark's winning the competition. With that in mind, punters should exploit the favorable UEFA Nations League B Group 4 odds (2/5 for Denmark) before the best online betting sites in the United Kingdom slash the returns on offer.