Dzsudzsak Transfer Odds Unaffected by the Player's Announcement
Do you remember Hungary's Euro 2016 appearance? Do you remember when Ronaldo threw a tantrum as he helplessly watched the Hungarian captain scoring a goal against Portugal? Since Dzsudzsak's contract with Al Wahda FC is about to expire, the question is how many clubs also remember it. The official Balazs Dzsudzsak transfer odds suggest that there are a fair number of such clubs.
In a recent radio interview, Dzsudzsak has announced that he would not be returning to the Hungarian league this year, plainly calling Hungarian contract offers "unacceptable." This comes as a surprise to online betting sites in the UK, all of which expected him to transfer to a Hungarian club.
At Unibet Sportsbook, for instance, the bookies' favorite is still Ferencváros FC (1.80). Two other Hungarian teams, Videoton FC (3.00) and Debreceni VSC (21.00), also appear on their list. If gambling enthusiasts act quickly, they can exploit the favorable Balazs Dzsudzsak transfer odds before they get changed.
Bet on Balazs Dzsudzsak to stay with Al Wahda FC
In the above-mentioned interview, Dzsudzsak said that whether he would stay in Abu Dhabi to play for Al Wahda depends on what offer he will get. The club will want to keep him as he had a satisfying season, contributing to Al Wahda's winning the UAE Gulf League with 6 goals and 7 assists in 19 games.
The official betting odds for his re-signing with them are 4.00. This possibility is likely to come true and a foursome increase will tempt many gambling enthusiasts to place at least some money on this option.
Additional Balazs Dzsudzsak transfer odds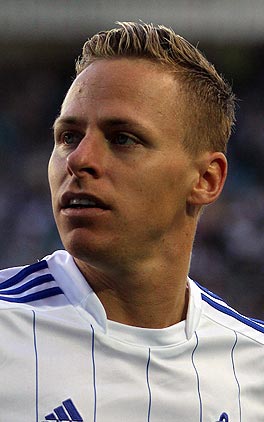 Dzsudzsak has also caught the attention of other teams. Some fans are even betting on his transferring to the Turkish Bursaspor (21.00), where he had played for a year, although that scenario is very unlikely considering that he had an underwhelming performance with them and left in August 2016 because he would have gotten significant salary cuts.
The only other realistic option on Unibet Sportsbook's list seems to be the "any Chinese club," which also has 4.00 odds, but we wouldn't choose that one when Al Wahda has the same odds. The bet is open until 2 September but we would recommend you to place your bet as quickly as possible, as the official Balazs Dzsudzsak transfer odds could change any day.
GAMBLING News -
December 2022