Four Reasons to Bet on Viktor Postol Instead of Josh Taylor
Josh Taylor has been marching his way, undefeated through his first twelve fights but now comes the unlucky number as he faces lightweight boxing champion Viktor Postol. Taylor is the unfortunate wager, especially when reviewing the four reasons to bet on Viktor Postol.
Two lightweights, both alike in victories, in rainy Glasgow, where we watch the scene. Josh Taylor has been fighting through his opponents as a mere shadow in the world of boxing and now he's hitting for the real professionals. But why should Viktor Postol of Ukraine, smear Taylor's clean sheet for all days to come?
1. Fight records
"It's a massive fight for me, biggest fight of my career, amateur and professional. The guys a serious fighter, he's had 30 fights and his only defeat was Crawford, points decision" – Josh Taylor
Taylor boasts a perfect record, winning all twelve matches of his professional career to date. This pales in comparison to Viktor Postol's stunning professional boxing record. Of the thirty fights Postol has fought, he has lost only once, by decision, to the legendary Terence Crawford. On paper the Taylor vs Postol fight is one of David and Goliath.
2. Is Taylor not as confident as he seems?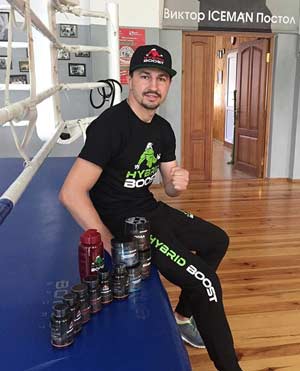 "He's a very dangerous fighter and it's a very dangerous fight for me" – Josh Taylor
During a recent interview, Taylor spoke both of respect for his opponent and of his own confidence. However, the confidence he paints of a certain victory may be nothing but a facade. His statements switch between full awareness of the threat Postol poses, to a self-proclaimed confidence of a win. Online sportsbook news in the United Kingdom believe that Taylor has been shaken up ever since the press conference with Postol. It is after all only his thirteenth fight.     
3. Expert fighting style
Viktor Postol is a master of the sport. Over the course of his career, he has mastered both his technique and domination in the ring. Online sportsbook sites in the United Kingdom predict Taylor to be inapt when it comes to fighting someone with the skill that Postol possesses, moreover Taylors lack of professional experience will be fully exposed.
4. Postol and his righteous accolades
Self-cited as the boxing bible, The Ring magazine currently ranks Viktor Postol as the world number two in lightweight boxing, unsurprising given his record to date. Postol also held the WBC super lightweight title back in 2016, proving him as the fighter he is fabled to be.
Bet on Viktor Postol for profit
Postol is at the top of his game and ready to take another win to his excessive list of names. Bet365 Sportsbook is offering odds at 7.00 for a Postol win, a huge payoff when considering the differences between the two fighters. Win big and bet on Viktor Postol.