Dogs Playing Poker is the most famous example of gambling in art 
Perhaps the most famous painting on gambling is Cassius Marcellus Coolidge's 1903 painting Dogs Playing Poker. In fact, 'Dogs Playing Poker' is not a name for just one painting, but a series of sixteen paintings that Coolidge did for a cigar company. 
In the painting, different breeds of dogs smoke cigars and play poker around the table. This reflects one of the favorite pastime activities of men in the first years of the 20th century. By the way, you can find many online poker games on online gambling sites in the USA.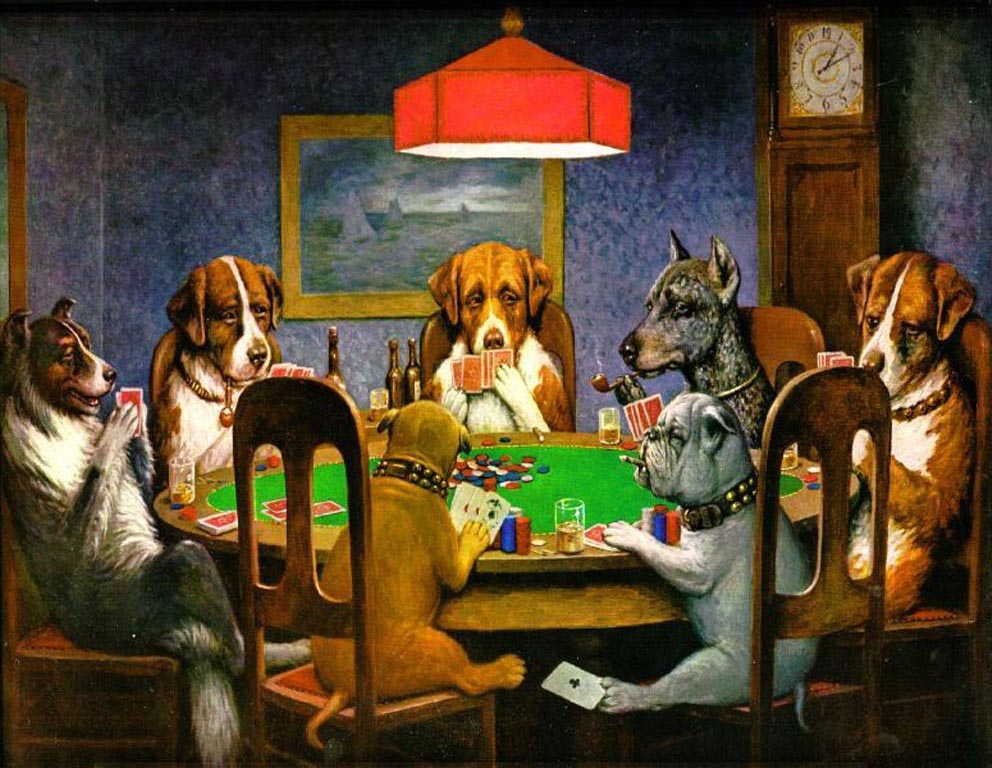 Well, it is one of the most popular paintings in American pop culture. You definitely saw some references of it in films. There are also many souvenir items with this painting on it, and pop-culture kitsch.
Despite its commercial success, and art critics don't think of it as a piece of high art, but more of as kitsch. 
The Cardsharps – Michelangelo Merisi da Caravaggio 
Speaking of high art, more specifically, gambling in art, we can't skip Michelangelo Merisi da Caravaggio's The Cardsharps. This 16th-century painting demonstrates two boys that play cards. One of them is a well-dressed, high class, innocent looking boy. Another one is "the cardsharp" who has a '"secret" card behind his back. There is also an older man peering over one of the boy's shoulders. This classic painting shows us a lot about the gambling of that era in Italy. Also, it is an incredible painting, because Caravaggio could show the tension of a heated game so well.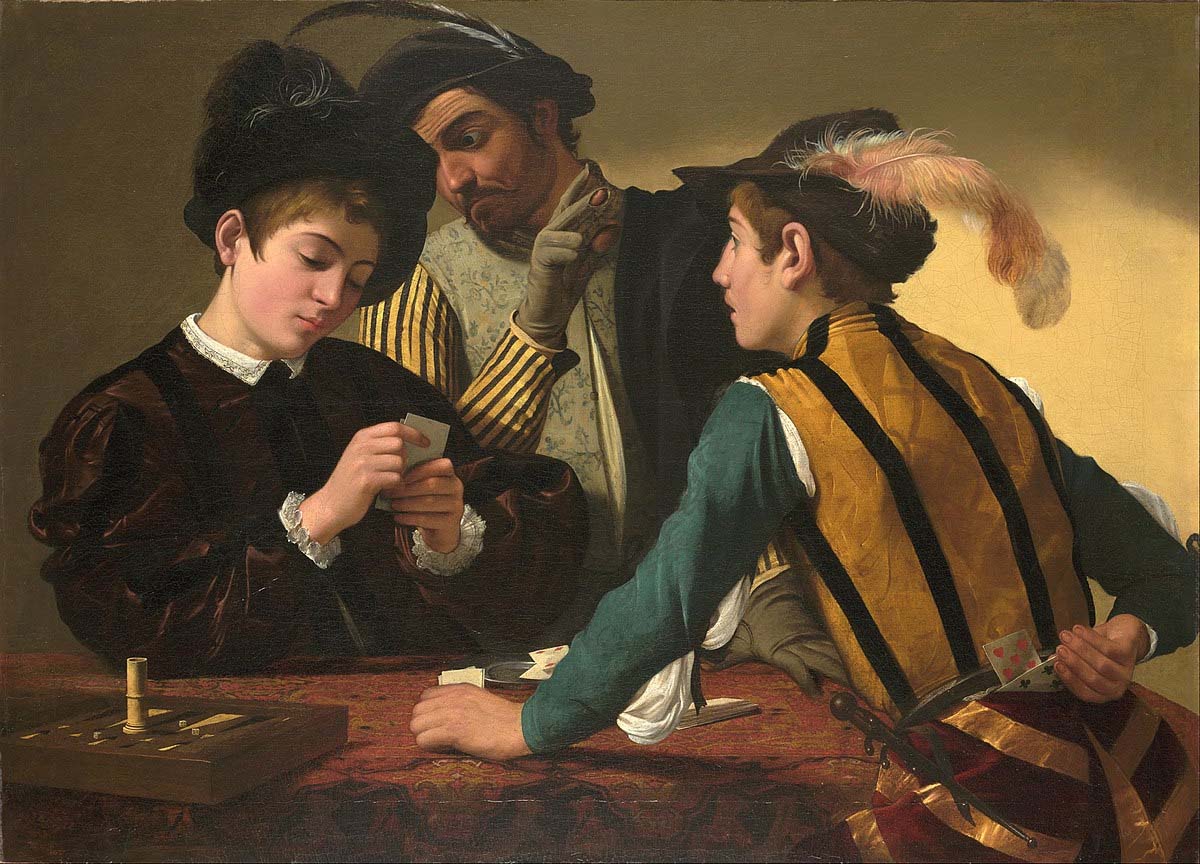 So it is not surprising that this painting brought Caravaggio his fame as a painter. Moreover, many art critics think that this is the painter's first true masterpiece. 
The owner of the painting changed many times over the years. It even disappeared in the 19th century. It was found later in a private art collection in Europe in 1987. Now the original version of the painting is in the Kimbell Art Museum in Fort Worth, Texas.
Edvard Munch – At the Roulette Table
If he lived today, Edvard munch would have loved to play at online casinos like Cyberspin – he loved to visit casinos a lot. One of the most significant artists of Modernism was a regular at Monte Carlo casino during his stay in Niece. And those visits inspired him to paint one of the brilliant pieces of gambling in art At the Roulette Table.  
In fact, this is not the only painting of Munch with the casino motifs. Casinos inspired the modernist painter a lot. He painted a total of three pictures in this theme.