Everyone is dreaming about winning the lottery and becoming rich instantly. But while most people only leave it to faith and select numbers randomly, others follow different strategies. So how to pick your lottery numbers? From studying different statistics to using the same numbers week by week, let's see the most popular methods below. 
Playing with different lotteries is a popular gambling option all over the world due to its simplicity and huge prizes. Anyone can fill out a lottery ticket without any previous experience or special knowledge. Selecting the correct numbers is not so easy though, even if you can only select from 45-50 numbers. As with a winning ticket, your whole life can change as you can read it in online lotto news in the UK. So if you want to be the next lucky winner, you need to pick the right numbers. There are several strategies to help you with the selection. Let's see the most popular ones now. 
1. Using Your Lucky Numbers
Probably the most popular method to pick your lottery numbers is selecting the lucky numbers that you can always remember. From the dates of birth to anniversaries, it can be any number that can be connected to your or other family member's life. Or you can just pick the traditional lucky numbers like 13 and 21 and hope that they will work. Of course, there is no scientific proof for that but it is still the easiest way to select your numbers. Experts don't really recommend the use of family dates as they only go up to 31. Choosing the year instead of the day can solve this problem. But if you want to use a more advanced technique for how to pick your lottery numbers, just read on. 
2. Study Statistics
Some lottery players don't mind spending hours studying statistics to see which numbers have been picked most times. These are the so-called hot numbers while the numbers picked only rarely are the cold numbers. 31 is a hot number and many people have it in their numbers.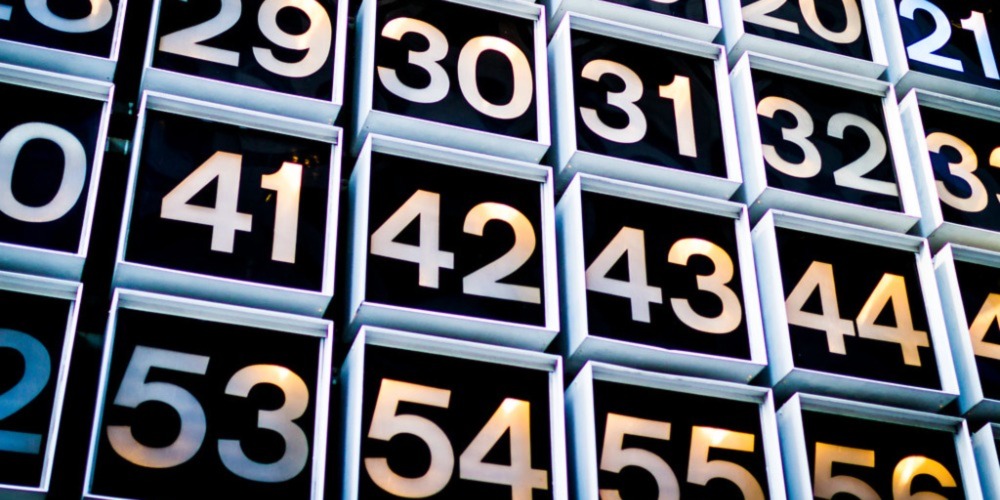 But remember that several other players will think the same way. So, if 31 is drawn it will appear on many more tickets which also means sharing the prize. Picking a cold number can mean a bigger prize but according to the statistics, they have a smaller chance of being drawn. You can also select overdue numbers which are hot numbers that haven't shown up in recent weeks. Or just mix all of these numbers when you fill out your ticket on one of the online lotto sites in the UK. 
3. Pick Odd and Even Numbers
If you look at the whole group of numbers, you can see that most times the winning combinations include both odd and even numbers. So another great tactic is choosing from both groups when you select your numbers. You can also select high and low numbers by dividing the total by two. For example, if you have a total of 60, divided by two is 30. So your low numbers will be between 1-30 and the high numbers are between 31-60. 
Players good at mathematics can also use more complicated systems like the Wheeling System. In this strategy, you use combinations of your favorite numbers. When you need to pick seven numbers in order to win, like in Euromillions, you have five fixed numbers and a few extra ones that you can add to the base numbers in different combinations. If it sounds a bit too complicated, don't forget that you can always rely on the simplest option. 
4. Leave it to the Computer
If you don't want to study statistics or mathematics, and you don't really have particular numbers on your mind, just choose the quick pick option. It means that the system will automatically select some random numbers for you. This method has actually worked for several players who won big amounts of money with it. You can find this option on most online lottery sites like theLotter to make playing even simpler. And the good thing is that you will have the same chance of winning as the users of any other strategies.