Follow Iceland vs France Betting Tips to Choose the Right Favorite
France leads better odds on its victory

Bet on the total score of the match

Iceland will play with France on October 11
This October, national teams from France and Iceland will meet again within Euro 2020 qualification round. Iceland vs France betting tips will help you to reveal the main favorite of the match and benefit from it.
The return game between Iceland and France will take place at Laugardalsvollur in Reykjavik and will be broadcast live. Surely, the first predictions are already made. They show not only the potential winner but also the score and penalty possibility.
[suggested_topics title='France are the top favourites for Euro 2020′ topics='141151′]
Bet on France to win the match against Iceland
Following online sportsbooks in France, this country leads the best odds on the victory in the upcoming match. The odds on the French team to defeat Icelandic one are 1.445. The low odds of France are based mostly on the result of the previous match. During the 2nd round of Euro 2020 qualification, French footballers outplayed Icelanders with the 4:0 score.
However, one shouldn't underestimate players from the North. Just keep in mind that Iceland is the smallest country to ever clinch a FIFA World Cup and reach a quarterfinal at Euro 2016. Moreover, an epic comeback is not a rare thing in football (see Barcelona vs Liverpool). Add the country's second-highest points in current standings and bet on Iceland to win this match with 8.30 odds.
Another possible option is a draw between France and Iceland. Having 4.64 betting odds on the equal total score, it is reasonable to take this possibility into account.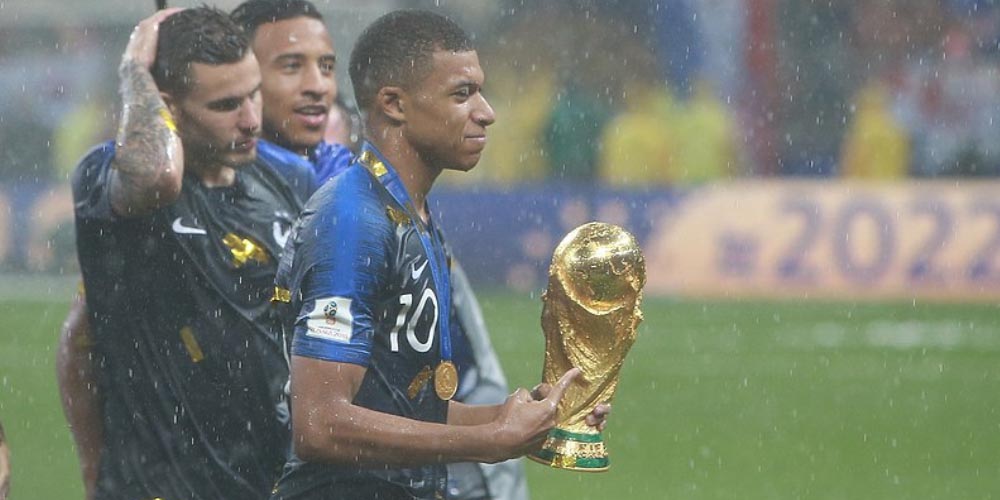 Iceland vs France betting tips offer to bet on a score
The other popular betting option at online gambling sites in France is a goal from 1 to 29 minutes of the match (1.99). Considering that the latest France/Iceland matches were full of goals (4:0, 2:2, 5:2), the teams are likely to open the score as soon as possible. Another option is shooting the first goal between 30 and 90 minutes, which is also reasonable to bet on with its 2.27 odds.
Penalty possibilities in Iceland vs France match
The followers of the Euro 2020 qualification can witness a penalty during its 7th round in Group H. Sportsbook experts say that either France or Iceland can give away a penalty during the match with the possibility of 2.88. Previously, Albania's team score their only goal in the recent match with France from 11 m. Therefore, the possibility to see another penalty goal this time is high.
If you have already decided what betting options attract you the most, read our review about 1xBET Sportsbook.