Bookies believe France and England are the favorites, but we have showed you UEFA Euro 2020 underdogs as well. Image: Designed by Freepik
Is it coming home to England or is it staying in Portugal? Both teams are among the top favorites. They made it on our list of UEFA Euro 2020 underdogs as well – together with 8 other teams. Check out the best teams who could win the European Championship!
UEFA Euro 2020 betting predictions aren't always right, but this time, you might want to count on us. We give you ten awesome tips that will help you win money next summer. The bookies expect France to fight for the title against England. In addition, they have high hopes regarding the Spanish and the Croatian teams. However, Spain has been declining for a while now and Croatia are on the edge of losing Luka Modric, who can start thinking about retirement soon. So, this would be a no-no. Check out our ten suggestions and bet on Euro 2020 winner!
UEFA Euro 2020 outright winner odds:

| | |
| --- | --- |
| France | 5.00 |
| England | 6.00 |
| Belgium | 8.00 |
| Netherlands | 8.00 |
| Spain | 9.00 |
| Germany | 10.00 |
| Portugal | 11.00 |
| Italy | 13.00 |
| Croatia | 26.00 |
| Russia | 67.00 |
| Ukraine | 67.00 |
| Turkey | 101.00 |
| Norway | 126.00 |
| Wales | 151.00 |
| Iceland | 251.00 |
| Hungary | 301.00 |
| Kosovo | 1501.00 |
UEFA Euro 2020 Betting Predictions #1: France are eager to keep their throne
France is the strongest national team as of today. They are the reigning World Cup holders, and they made it to Euro 2016 final as well. All online gambling sites in Germany regard them as the clear favorite, and not just because of their previous successes. They still have the strongest squad of all national teams. Their goalkeeper, Hugo Lloris might not be top, but the defenders in front of him…
Varane, Umtiti, Lenglet, Hernandez in the defensive line, top-class players, all of them. In addition, their job is made even easier with players like Matuidi, Tolisso, and Pogba on the midfield. And their forwards… Antoine Griezmann and Kylian Mbappé have substitutes like Dembelé, Coman, Lemar… it's an impressive squad and a united team. They are favorites for a good reason.
UEFA Euro 2020 Underdogs #2: The English dreams about football 'coming home' are actually realistic
Our Euro 2020 betting predictions suggest that football is actually coming home. Bet365 believes that Gareth Southgate's side is currently one of the biggest favorites of the tournament. That's no surprise at all, England are doing everything they can to prove themselves. They've reached the semi-finals in the last World Cup and have been really convincing in the Nations' League against Spain and Croatia. 
This English squad has many threats and can play in many different styles. They've got fast, young forwards, like Raheem Sterling, Jadon Sancho, and Marcus Rashford. All these stars have the ability to get in behind the opposition's defensive line. Meanwhile, in the World Cup, they proved that they can be effective against a team that parks the bus as well. Their set pieces are revolutionary, their defense can play the ball out from the back… This new generation has everything to become a golden one.
Bet on Underdogs to win UEFA Euro 2020 #3: Belgium is slowly becoming a superpower in football
Courtois, Hazard, Lukaku, De Bruyne. Some of the greatest footballers in the world – and all of them are playing for Belgium. Football-wise, this country is now a part of the elite ones, their squad is definitely capable of winning a major trophy finally. They've won all of their first six matches in the qualifiers. In addition, they've finished 3rd in the last World Cup. 
Their 2-1 win against Brazil in the Quarter-finals is unforgettable. Furthermore, that particular game shows perfectly that everyone will have to take Belgium seriously in the future. They seem to convince most online sportsbook sites in Germany, who believe that they're just as likely to win as former champions Spain and Germany. Their title-winning hopes are absolutely realistic.
UEFA Euro 2020 Outright Winner Odds #4: Löw hopes to build a successful Nationalelf again
While the Nationalelf is not among the top favorites this time, you might want to place a bet on Germany to win Euro 2020. First of all, they have been at least in the semi-finals in the vast majority of important tournaments since 2002. They've even won the World Cup in 2014. They have been humiliated in Russia at the World Cup, but Joachim Löw is ready to return.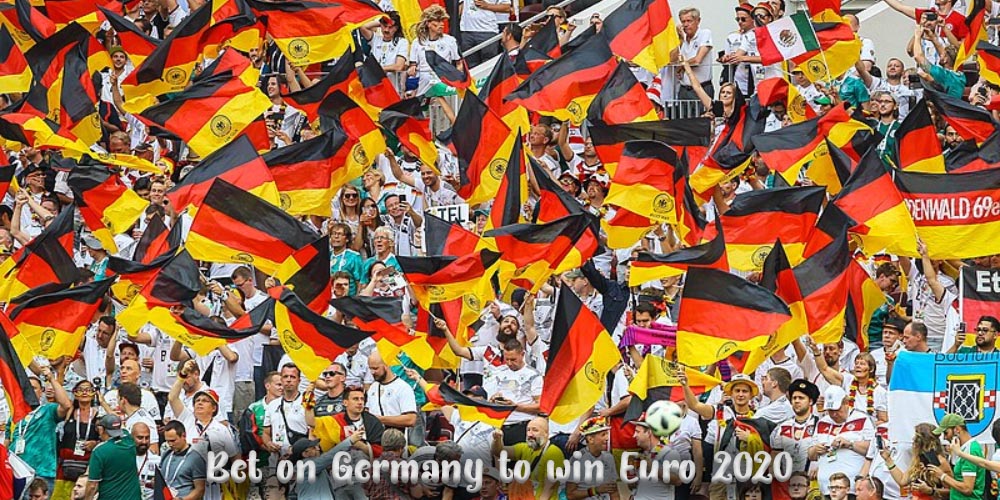 It's about time they replace Neuer with Ter Stegen, even if Bayern President Uli Hoeness gives empty and totally disrespectful threats to the national team. In addition, the German squad could easily match that of France by 2020. Süle, Kimmich, Kroos, Reus, Gnabry… top-class players supported by quite decent mates. Germany might sit back on the throne of international football in 2020.
Underdogs to Win UEFA Euro 2020 Odds #5: The Oranje is ready to be Number Van again
Dutch football took a few years of rest, but now they seem to be back and eager to succeed. Not only the national team's performances suggest that. Even Dutch clubs – well, Ajax especially – have shown incredible improvements. Ten Hag's youngsters made it to the semi-finals in the Champions League, knocking out Cristiano Ronaldo's Juventus and back-to-back-to-back champions Real Madrid.
That Ajax was lead by several Dutch wonderkids, such as Frenkie De Jong, Matthijs De Ligt, and Donny Van de Beek. All these guys strengthen the national team as well, together with top-class defender Van Dijk and his Liverpool teammate Georginio Wijnaldum… and their results are getting better and better as well. They could be the winners of Euro 2020.
UEFA Euro 2020 Underdogs #6: Italy's ready to climb back to the top
Since they played that Euro 2012 final, the Italian national team hasn't even gotten close to any kind of success at a major tournament. In 2014, they failed to go through the World Cup group stages. In addition, at the Euro 2016, they lost in the quarter-finals. However, their biggest tragedy happened in 2018, when Italy couldn't even qualify for the World Cup for the first time since 1958.
By now, the Azzurri have got themselves together, and they're absolutely bossing their Euro 2020 Qualification group. Roberto Mancini's side – led by captain Georgio Chiellini – seems ready to bounce back, and show everyone that Italian football is not dying at all. They're in great form, and looking at their odds, an early bet on the Italian national team to win the Euros could be quite profitable as well.
UEFA Euro 2020 Betting Preview #7: The GOAT goes on one more mission to conquer the world
Do we need to explain this? The titleholders are always among the top candidates. However, Portugal is far behind by Euro 2020 betting predictions. Just like they were underdogs by online sportsbooks in 2016. Yet, they ended up winning the tournament, even though they finished third in the group stages – behind Hungary and Iceland.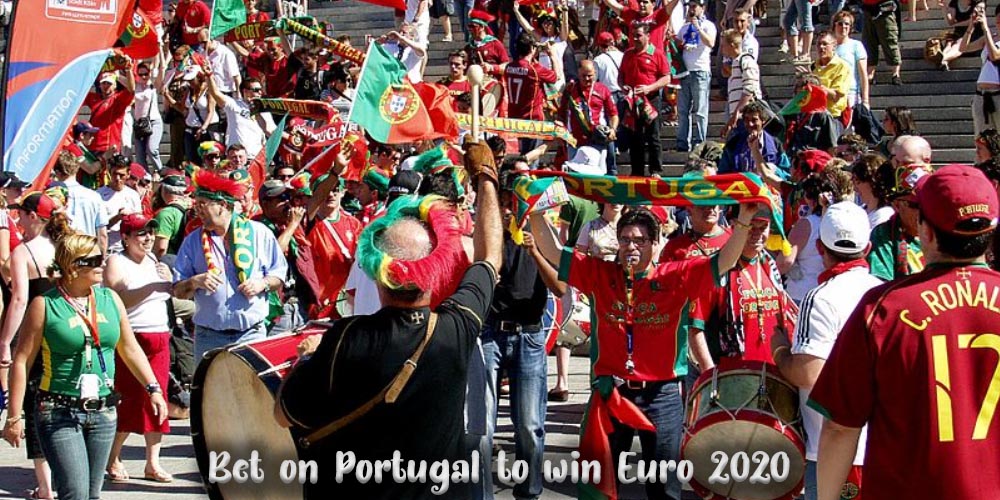 This time, Cristiano Ronaldo will once again try to lead his nation to success. He will be accompanied by Atletico Madrid wonderkid Joao Félix, who hopes to prove he was worth his €138 million price tag. In addition, they will have Man City's Bernardo Silva as well. Quite a decent squad, led by one of the best football stars who ever lived. It does sound like an amazing combo. The odds for Portugal to win Euro 2020 are quite high. You might want to pick them.
UEFA Euro 2020 Underdogs #8: Odegaard could lift Norway to the top
It could easily seem like a bold move, but it can end up being your best longshot Euro 2020 bet ever. Place a bet on Norway to win Euro 2020. They could be there easily, especially if Real Madrid wonderkid Martin Odegaard makes the next step in his career. He owns La Liga at Real Sociedad, and he's only 19. He'll be more mature and more experienced by the time Euro 2020 kicks off.
You might regard Norway as a tiny football nation with no chance to win such a prestigious tournament. You can find similar opinions in Euro 2020 betting predictions as well. However, we've seen Denmark in 1992. We've seen Greece in 2004. We've seen how far a crack like Luka Modric could help a tiny nation like Croatia fly. The same could happen to Norway. If Odegaard truly is the kid who was seen by the scouts of Los Blancos all those years ago, he could be the one to bring success to the Scandinavian nation.
Underdogs Worth Betting on at UEFA Euro 2020 #9: Great Odds on Everyone's Beloved Iceland
It's been almost four years since Iceland won everyone's hearts in the last tournament. As you know, their whole country has a population of 360,000 – London has about 24 times more inhabitants. And still, they were competing in the World Cup and reached the quarter-finals at the Euros. Incredible achievements of an incredible country.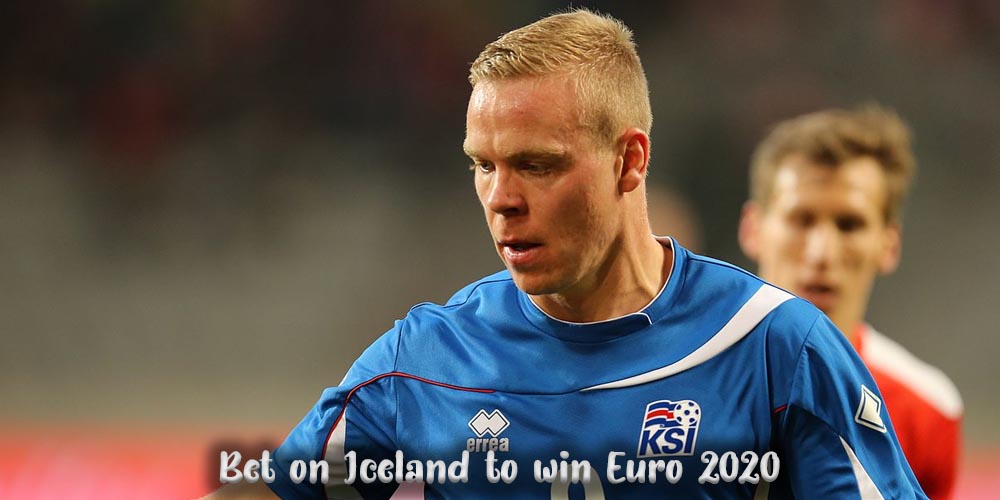 If Iceland will participate in Euro 2020, anything can happen. Erik Hamren's side has a compact, well-organized, disciplined style of play. Their tough, strong players are huge aerial threats against any opponent. They're the underdogs, while you still feel that with a little bit of luck, they could beat anyone. The odds on Iceland are incredible as well. You should put your faith in the Northerners – you might get a lot in return.
UEFA Euro 2020 Underdogs #10: Break the Bank and Bet on Kosovo
Who wants to be a millionaire? If you really want to destroy your bookmakers, trying to break the bank, believe in miracles and predicted Leicester City's Premier League title too, then Kosovo is your team. Their odds are usually above 1500.00 – about the same as Belarus or Cyprus. However, while it's understandable why someone would put these countries in the same boxes football-wise, the national team of Kosovo seems to have a lot more quality nowadays.
They were unbeaten in the first four matches of the Euro 2020 Qualifications. They only recently lost in England by 5-3 in a tough game. Also, they have a huge chance to win the Nations' League Division D. Should that happen, they would automatically qualify for the Euros. Of course, there's still a long way to go from the group stage to the title, but if you're looking for a crazy underdog team and the weirdest bets, you've gotta go with Kosovo.