John Terry Set to Pen Two-Year Deal with Spartak Moscow
Posted: September 10, 2018
Updated: September 10, 2018
Many online sportsbook sites in Russia have been guessing about the future of John Terry...
Russian side Spartak Moscow are looking to complete a deal for former England captain John Terry, as his time in the Premier League comes to a close.
Terry still has gas in the tank, despite being a few years shy of 40
Spartak Moscow are on the verge of sealing a sensation move for the Chelsea legend on a two-year contract, effectively snapping him up for free after his deal with Aston Villa expired last season, according to online sportsbook news.
It is believed that Terry has undergone a medical test in Rome before officially signing for Spartak and moving to Moscow. He was due to play in a charity match last Saturday at Celtic Park, but when his agent informed him of the Red-Whites' interest, he swiftly changed his plans to facilitate the move as soon as possible.
Spartak finished 3rd (out of 16 teams) in the Russian Premier League last season, and they'll be playing in the 2018/19 Europa League after failing to qualify for the Champions League.
Terry, who will turn 38 years of age later this year, by his own admission believes he still has a lot to offer in terms of football; being a central defender underlie that his duties require less runs, which are ideal considering his age. His mental acuity (when it comes to his defending) still seem to be on a high level, something that was on full display over the last year at Villa Park, as he made an overall of 36 appearances for the Championship side.
Some reports estimate that he's set to earn £1.8m per season, while other outlets suggest he could be earning up to £3m, which could effectively be his last paycheck in his illustrious career. Spartak can bear the hefty salary without jeopardizing their pay structure; they're owned by billionaire Leonid Fedun, who himself is close friends with Vagit Alekperov, CEO of Russian oil giant Lukoil – the main shirt sponsor of the club.
The hunger for more silverware is still there
Aston Villa failed to secure their promotion to the Premier League in the Championship play-off final last campaign, after they lost 1-0 to Fulham. Terry expressed his sadness over that, but was quick to give thanks to the Villa supporters who were phenomenal during his one-year with the club.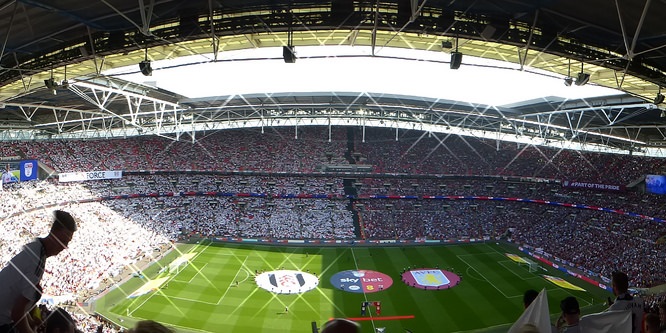 He also reiterated that he's ready for yet another challenge, despite winning all the biggest competitions in club football, which includes five Premier League titles, Five FA Cups, one Europa League and one Champions League crown, among lots of other trophies – all with Chelsea. Bringing a winning mentality to Spartak could help them clinch big titles this season, so make sure to bet on the Russian Premier League with online sportsbooks in Russia.
"I loved my time at Aston Villa. I am still devastated that we didn't go up," said the iconic defender. "The manager, players and supporters were incredible with me but I hate losing and I feel there is unfinished business there. Steve Bruce is a great man and with the backing of the new owners, Steve will hopefully get the club back into the Premier League."
"Don't get me wrong, if I don't play again I am content with what has been an unbelievable career, but I'm still hungry to go and play if everything around it is right. If it's right for me and my family."