For those of us who like to bet on golf the Ryder Cup looms large on the horizon this month and ahead of the continental clash just outside Paris the two Captains have been finalizing their teams this week with both announcing their "Captain's Picks" for the available wildcard places. The question is can these legends of the sport sway the result and should their inclusion make you change your wager at Unibet, one of the best online betting sites in France these days? We take a look.
Did Furyk bet on golf royalty to boost spirits by including Tiger Woods?
Can the US win the Ryder Cup on European soil for the first time since 1993?
Is Sergio Garcia a risky choice for Euro Captain Thomas Bjorn to make?
Will the weather at Le Golf National play ball or wash out everyone's hopes?
There was a ripple of excitement when Jim Furyk announced his choices of players to join the automatically included members of the US Ryder Cup team, the media hungrily awaiting the one name that guarantees a public interest beyond the usual crowd of people who like to watch and bet on golf, and Jim didn't disappoint them. Naming Bryson DeChambeau might not have excited anyone except Bryson himself, and Phil Mickelson's inclusion was no great surprise, but then he picked Tiger Woods.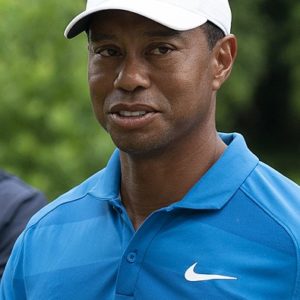 "To have the honour to play again is beyond special." Admitted Tiger as the media went into the sort of frenzy that brings to mind a group of sharks surrounded by blood infused water, "I haven't been part of the team, playing-wise, for six years." And indeed this year he was slated to be one of the backroom boys for the US side, disappointing some of those who like to bet on sports in France regularly, until his recent run of form saw him become a more viable playing pick as he rose to 11th in the standings.
Legends Woods And Garcia Both Get The Ryder Cup Nod
Ryder Cup 2018

Europe Vs The USA

September 28th

Le Golf National
Paris, France

USA – 4/5

Europe – 5/4

Draw – 10/1

"We were looking for players that have a body of work, players that are in good form and we're heading to Europe, playing on foreign soil, so wanted players that could handle that situation and thrive on it." Explained Furyk, adding of Tiger Woods, "We're all excited to see him healthy again and his game playing well. It's a feather in our cap to have him in our side." Something anyone who likes to bet on golf will agree with having seen him return from oblivion to rank once again among the greats.
Meanwhile the European captain also placed an interesting bet on golf skills by including a legend of his own, Sergio Garcia, who might be one of the most experienced European Ryder Cup players (with a tally of 22.5 points) but hasn't been playing at his best since winning the Masters last year and calling him the "heartbeat of the team" is all very well, but with his recent results he could just give the side a cardiac arrest and disappoint those who've taken advantage of French gambling laws to back them.
Alongside Garcia Captain Bjorn also chose Paul Casey, Ian Poulter and Henrik Stenson as his wildcards giving the side a huge breadth of talent to face the visiting Americans who still have one name to announce after the weekend and the BMW championship, and haven't won a Ryder Cup on European soil since 1993 at The Belfry despite being 17-11 ahead in terms of wins overall. So if you're going to bet on golf this September which of the two sides should you be putting your hard earned on?
Well sites like Unibet will give you around 5/4 on the Europeans coming out on top which isn't bad, although the inclusion of Tiger Woods has just edged the US ahead to 4/5 and if you like to bet on golf that may well be the best choice, because betting on a draw at 10/1 is just too risky, and whilst it might be nice to imaging thinking French gambling news headlines will ring with tales of a European victory against the odds, it's not wholly realistic, and the Americans may prove it at Le Golf National.