Which one of Justin Timberlake's many hits would be the perfect starter for the Halftime show in 2018? Sexyback, Mirrors, maybe What Goes Around? Place a bet on the earliest Halftime Show setlist odds at Paddy Power Sportsbook!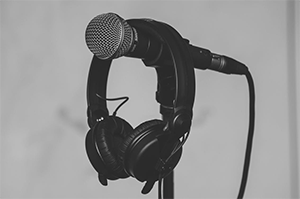 The Janet Jackson odds have been shared with you already, so it's time to move on to another Halftime show betting opportunity: the setlist. Halftime Show performers are usually living legends with impeccable catalogs, and so the setlist is usually kept a secret in order to build anticipation.
One thing is for sure: Justin Timberlake's discography is filled with hits. The former boy-band superstar has numerous worldwide number ones, such as Sexyback (17/10) or Cry Me a River (11/2). With so many hits under his belt, the list of possible starter songs for the show is rather long. And who knows, maybe he'll kick off the 2018 Halftime Show with a tribute to one of his biggest inspirations Prince, by singing Purple Rain (17/2) or Kiss (17/1).
Rock Your Body (4/1) served as the background-music for 2004's controversy, therefore it would be bad taste to kick off his own Halftime show with that – otherwise acclaimed – song. But who know? Maybe Timberlake will go for shock-value again, and we'll see an opening with him and Janet Jackson performing the same song that ruined the latter's career.
As of now, Can't Stop the Feeling! (5/4) is the bookies' favorite choice to kick off the 2018 Halftime Show. Written and produced by Timberlake himself, this song might sound familiar to all demographics, as it was featured in the Trolls movie and it was a Billboard No. 1. Considering it's far-reach, Can't Stop the Feeling! has great potential to launch the Halftime Show 2018 setlist.
Listen to some of the mentioned songs below, check out their Halftime Show setlist odds, and make a bet at Paddy Power sportsbook!
2018 Halftime Show Setlist Odds – First Song
Sexyback – 17/10
https://www.youtube.com/embed/3gOHvDP_vCs
Can't Stop the Feeling – 5/4
https://www.youtube.com/embed/ru0K8uYEZWw
What Goes Around
https://www.youtube.com/embed/TOrnUquxtwA
Rock Your Body – 4/1
https://www.youtube.com/embed/TSVHoHyErBQ
Cry Me a River – 11/2
https://www.youtube.com/embed/DksSPZTZES0