Guess who's back: Kim is back! Image source: The Cosmopolitan of Las Vegas [CC BY-SA 2.0] via Wikimedia Commons
The first Belgian player to attain a leading position in WTA rankings is returning to the professional sport. Top bookmakers suggest Kim Clijsters Grand Slam predictions, weighing in her chances for the singles titles in the upcoming season.
Four-time Grand Slam champion Kim Clijsters recently announced she plans to return to the WTA Tour from next year. Seven years after retiring from tennis for the second time, she will attempt to win a major, hopefully on clay or grass. While she feels up to revive her career once again, several online sportsbook news in Belgium question her decision. Is she in proper shape to make bids for a title after an extended hiatus?
What are the
Kim Clijsters Grand Slam predictions
following the comeback?
It's not easy to turn from a full-time mom to a competing professional tennis player even with years of experience under one's belt. It's even harder to maintain a certain physical condition to keep up with grueling schedules at an age when athletes usually retire. There's also a risk of getting serious injuries and never manage to fully recover. Not to mention that time away from sports takes its toll on any sportsperson. These are just several of the reasons why Unibet Sportsbook analysts cast major doubt upon her success.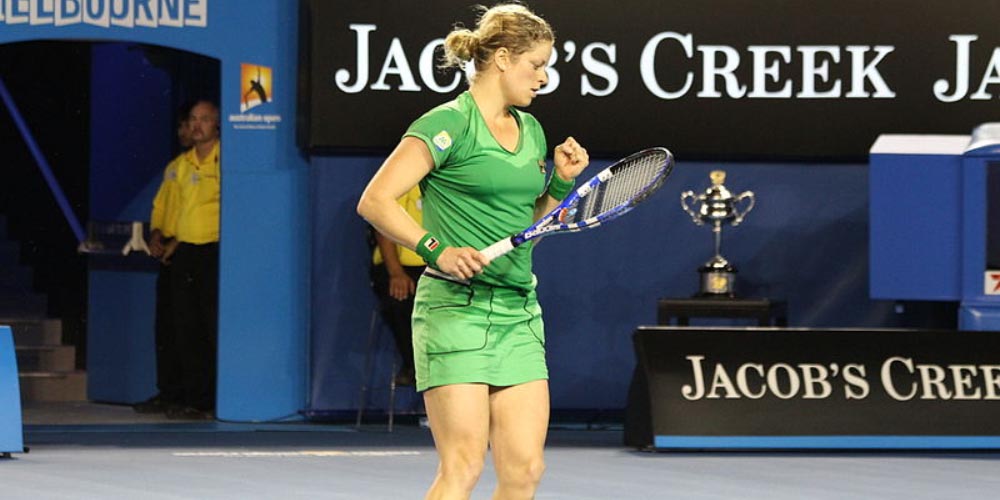 Who can upset that prediction if not Kim Clijsters? She already knows what it takes to make a comeback. The former No. 1 walked away from tennis in 2007, leaving behind a promising career to make a family. Two years later she came back as a mom and won the US Open. Clijsters became the first mother to collect a Grand Slam singles title in two recent decades. Adding an Australian Open title the following season, she took the leading spot in WTA rankings.
With a series of injuries hampering her in 2012, Kim hung up her racquet for the second time. It took her seven years to give in to her desire to compete professionally again. Although, bookies doubt she will be fit enough to vie for any major trophy, weighing her chances at 34.00.
Serena Williams is still Kim's biggest rival
Seems Serena Williams will be the one to back Kim Clijsters Grand Slam predictions. Despite being in a friendly relationship, both athletes were each other's fiercest opponents. Kim practically played in an era in which her primary rivals were Justine Henin and Serena Williams. Statistically, the Belgian player fares better against Venus, setting a winning record of 7–6. She managed to take on Serena only twice but both times were crucial.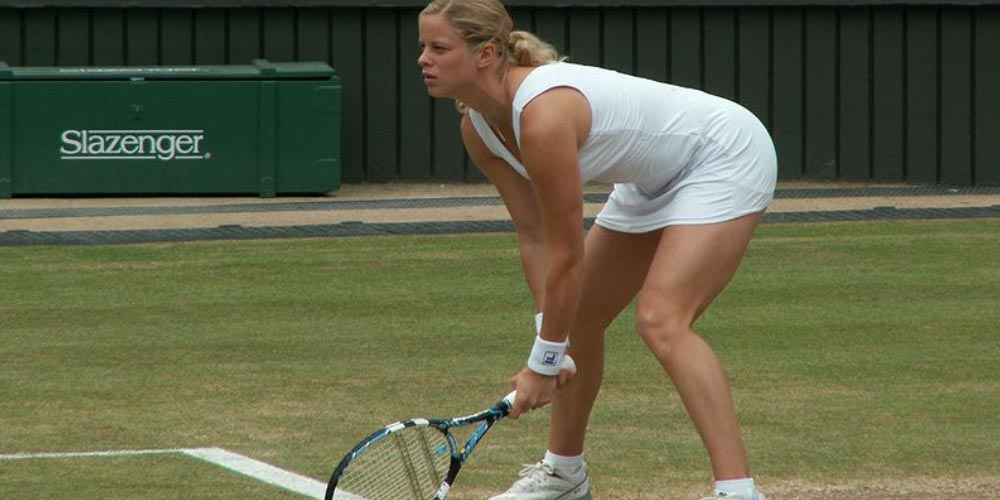 As a former world No. 1 and Grand Slam champion, Clijsters will have access to unlimited wild cards. Whether she will compete in majors or keep to a mild schedule is unknown. If Kim decides to start with the Australian Open she is doomed to fail. Online sportsbooks in Belgium regard Serena as the tournament's heavy favorite with the odds of 5.00. That's reasonable, considering it took her two years to adjust to competing after giving birth. She is still not in her best shape and far from the "Serena Slam" era, struggling to win any competition. However, en route to major victories Serena is a force to be reckoned with.