The most entertaining CSGO event in the North of Poland is about to kick off between September 20-22 in Gdynia. Eight world-class teams will compete for the prestigious trophy and $100,000 prize pool. Here is our 2019 Games Clash Masters preview, with expectations for AVANGAR and BIG to go head-to-head in the final.
Online gambling news in Poland reported the three-day event will deliver thrilling shows, gaming festival activities, and an intense tournament. Eight teams will feature in the tournament including three domestic teams, AGO, Illuminar, and Aristocracy, and two German teams, Sprout and BIG. Besides, the best ranked Brazilians FURIA, Kazakh sensations AVANGAR, and the Russian team DreamEaters are also participating.
2019 Games Clash Masters Preview

| | |
| --- | --- |
| AVANGAR | 2.75 |
| BIG | 2.20 |
| FURIA | 2.37 |
| Sprout | 9.00 |
| DreamEaters | 13.00 |
| Syman | 21.00 |
| Aristocracy | 29.00 |
| Illuminar | 41.00 |
| AGO | 67.00 |
The tournament will begin with a double-elimination group stage, followed by the single-elimination playoffs. And, it will culminate in a best-of-five grand final. Before you make your predictions on the finalists and the outright winner, check our review about Bet365 Sportsbook.
Our 2019 Games Clash Masters preview holds AVANGAR and BIG to reach the final, with AVANGAR seemingly the frontrunners. However, bookmakers hint that FURIA might be the dark horse to break through and make an upset.
AVANGAR almost won StarLadder Berlin Major
AVANGAR are coming off a sensational campaign at the StarLadder Berlin Major. They started with an upset win over Team Vitality, one of the strong contenders to win the event. Later on, they dominated Renegades, moving forward to reach the final, only to lose 2-0 against Astralis. The lucky AVANGAR have drawn against lower-tier teams at the Games Clash Masters. They will play against DreamEaters, Aristocracy, and Sprout in Group A. Thus, they might easily advance to the playoffs.
After the Berlin Major, AVANGAR jumped to tenth place in the overall ESL rankings. However, this is not the only impressive 2019 achievement for AVANGAR. They have won DreamHack Open Rio de Janeiro in April, after defeating FURIA 2-1 in the Final. Online sportsbooks in Poland suggest AVANGAR are the favorites, with 1.40 odds to reach the final and 2.75 to win outright as per Bet365 Sportsbook.
BIG yet to win a top event in 2019
The 21-ranked in the world BIG are a relatively young team. They are competing at the highest level only since 2017. During their debut year, they won ESL Meisterschaft Spring, and they finished second at the DreamHack Open Denver and Leipzig. In 2018, they managed to reach the final at the ESL One Cologne. This year, BIG did not yet win any top events and their best result was third place at ELEAGUE Atlanta.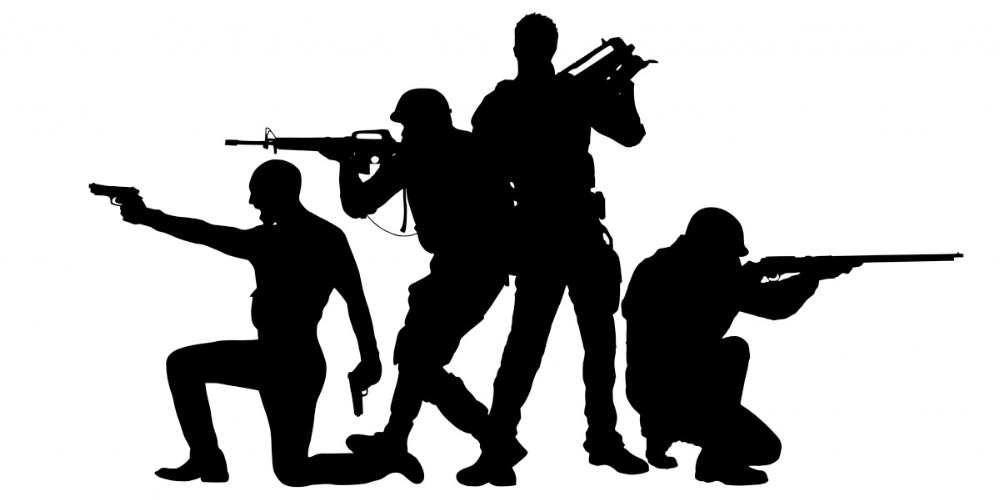 BIG recently restructured their roster, welcoming back the UK's greatest talent, Owen "Smooya" Butterfield who replaced Denis "denis" Howell. Besides, Johannes "nex" Maget has returned after six months of recovery. Such changes might pay off at the  Games Clash Masters, with 1.57 odds to be the finalists and 3.50 to win it all.
FURIA still need to find consistency
The Brazilian squad FURIA will likely be the dark horse as bookmakers' 2019 Games Clash Masters preview shows. They are the best ranked CSGO team in Brazil and 16-placed in the world. In the first half of 2019, FURIA finished in the top four at almost every event they have attended. However, they still need to find consistency after facing early exit at the ESL One Cologne and StarLadder Berlin Major. Despite these recent setbacks, FURIA value 3.50 to win in Poland.