La Liga 2018-19 fixtures are now available in full. The first round will take place on Sunday, August 19, with ten games to be played. La Liga Champions Barcelona and their top rivals Real Madrid will comfortably have easy games at home, while last season's runners-up Atletico Madrid must prepare for a trip to Mestalla to face Valencia. Sevilla will also take a trip to a small stadium with a capacity of only 14 thousand spectators to face newly promoted team Rayo Vallecano. Prepare yourself as the summer break is about to end and have a look on who will clinch first round victory from La Liga 2018-19 Matchday 1 betting odds at best online betting sites in Spain.
First Round Safe Bet for Barca and Real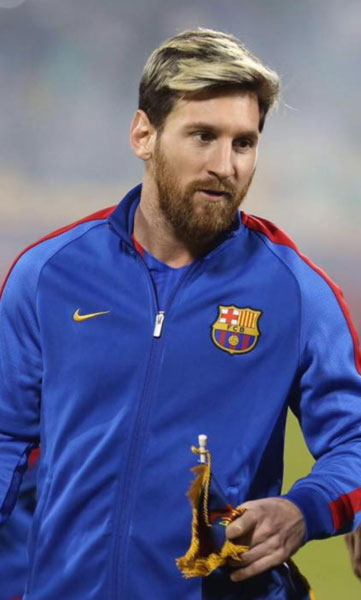 Barcelona's defense of the La Liga title will begin at home against Deportivo Alaves. Valverde strengthened the squad by stealing the 21-years-old Brazilian midfielder Malcom from Roma. Barca's starting-eleven remains pretty much the same as last season except Paulinho who rejoined Guangzhou. Barca had great results against Alaves, capturing victory twice last season and knocking Alaves out in 2016-17 Copa del Rey final. The odds speak for themselves, as they are (1.10) for Barca and (17.00) for Alaves at Unibet Sportsbook.
On the other hand, Real's new coach Julen Lopetegui will face Getafe in his first La Liga fixture. Luckily Lopetegui will get the chance to start his reign at the Santiago Bernabeu, but as everyone knows, this will be Real's first season without all-time leading scorer Cristiano Ronaldo in nine years. Best online betting sites in Spain do not expect Los Blancos to suffer as it will be an easy game with odds standing at (1.15) for Real Madrid and (13.00) for Getafe, according to Unibet Sportsbook.
La Liga 2018-19 Matchday 1 Betting Odds on Atleti and Sevilla
A tough game awaits Simeone's men on the first round, as they will face Valencia at Mestalla. Atleti had a very restrained two clashes with only one goal against Valenica last season. The two teams started the last season in a strong shape, so this one perhaps will be the same. Atleti still have Griezmann and signed the highly-rated Thomas Lemar from Monaco, so that will certainly be an advantage for Atleti. Valencia last time won against Atletico was in 2014, so it is better to bet for a win with (2.60) for Atletico or a draw valued at (3.10).  
Rayo Vallecano a team based in Madrid have been promoted to La Liga after two-year absence. They will host Sevilla at their small Campo de Fubol de Vallecas stadium. Sevilla will definitely dominate this one with comfortable victory. La Liga 2018-19 Matchday 1 betting odds value at (1.8) for Sevilla to win, while (4.35) for Rayo Vallecano to surprise everyone in the first round.