Could Manchester United be looking to sack Jose Mourinho if the bad results keep mounting, especially after the shock 3-1 defeat at the hands of West Ham – a side that operate nowhere near Man United's budget.
Mourinho was once again critical of his players
Man United were the heavy favourites to collect the 3 points against West Ham on Saturday, according to providers of internet betting in UK. However, the underdogs managed to serve the Special One with his third loss of the season, with a stunning 3-1 scoreline.
"I can have complaints with quality and metal approach. You have to try always and that is my nature as a football professional" – said the Portuguese manager.
Former Man United defender Rio Ferdinand scrutinized the players for their poor performance at the London Stadium, stressing that many of them don't work hard enough.
"As a footballer you DNA is about hard work and effort. I didn't see that today. I didn't see them make two or three passes in succession – that's criminal. I don't see enough players working hard to say to the manager 'tis is my place in the team.' You've for to work hard and grind and grind and Man United didn't."
Following their defeat in London, Man Untied sit in 10th position (with 10 points) on the table after 7 round in the Premier league so far. To make matters worse their biggest rivals (Man City, Liverpool, Chelsea and even Tottenham) are way ahead of them, and it seems as though it would be impossible to catch up with them, but the way they're playing at the moment.
"I think Jose Mourinho will lose his job. I can't see him turning it around. They were hopeless from start to finish. Too slow, lethargic and very weak" – commented Alan Shearer.
Three-time Champions League winner Zinedine Zidane recently uploaded pictures to his social media account of his short trip to London, which immediately fired up speculation that he could soon replace the Special One at Old Trafford.
Is it time for Mourinho to move on?
When the Man United board appointed Mourinho as their manager in the summer of 2016, he was viewed as the ideal man that could bring back the club to their former glory. His stature in football is well-known, both for his successes and his strong demeanour – the latter is an especially important characteristic that is thought of as essential for an Old Trafford boss to success at the club.
He's won two Champions Leagues, while also winning domestic championship titles in four different countries (Portugal, England, Italy and Spain), among loads of other competitions. Having won the Premier League with Chelsea in 2015 (overall, his third title), many believed that Man United would once again be favourite contenders for the title per online sportsbooks in UK, under the Special One.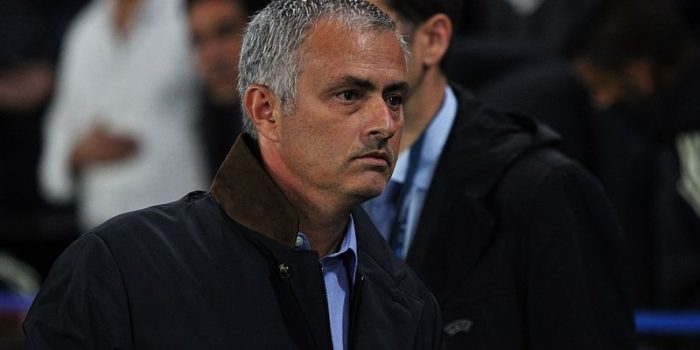 The club went all out to sign some of the best talents in the game that were earmarked by Mourinho himself as stars that could win them the Premier League. However, despite his impressive CV, despite the stellar (and highly-expensive) signings, despite bringing his larger-than-life persona, it hasn't really worked out for Mourinho at Old Trafford.
The only bigger trophy that he's clinched has been winning the Europa League in his first season (2016/17), which saw them qualify for the Champions League the subsequent season – that was their last chance to enter the elite competition, because that season they finished fifth in the league, out of the Champions League spots.
But still it's viewed that he should have done more, considering everything. So, perhaps it really is time for the Special One to leave and take on a new challenge elsewhere, but the question then would be, "Where would he go?"