Will Modric really say goodbye to the Bernabeu after six seasons at the club?
Since the 2018 World Cup in Russia finished, Modric has been linked with a transfer to Inter Milan, per online sportsbooks in Italy. One of the main reasons why speculation started to emerge about his potential departure from Real Madrid is down to the current crop of Croatian players – all of whom play with Modric for Croatian national side – at Inter, which consists of Marcelo Brozovic, Ivan Perisic and newly-signed Sime Vrsaljko.
Inter's manager Luciano Spalletti gave the biggest hint the Croatian Golden Ball winner – an award he won after his heroics at the 2018 World Cup that saw Croatia finish as runners-up – could sign for the Nerazzurri, but stressed that he predicts Real Madrid won't want to let him go.
"About Modric, it is the sporting director who deals with that. I am not sure how this will finish," said Spalletti. "That he has shown interest to join us is obviously positive, we are trying to create the right conditions for him to join Inter Milan."
"If Real Madrid wants to hold onto him, we would have to accept that, and I think that will happen. It does not matter so much, we are still a strong team, even if he does not join."
Modric had a rough start for Real Madrid in the beginning
When Real Madrid signed Modric from Tottenham Hotspur after Euro 2012 for around €30m, he was proclaimed one of the worst signings for Los Blancos in years. It's true, during the first six months at the Bernabeu his performances were below par compared to the magnificent displays he showcased while playing for the Spurs.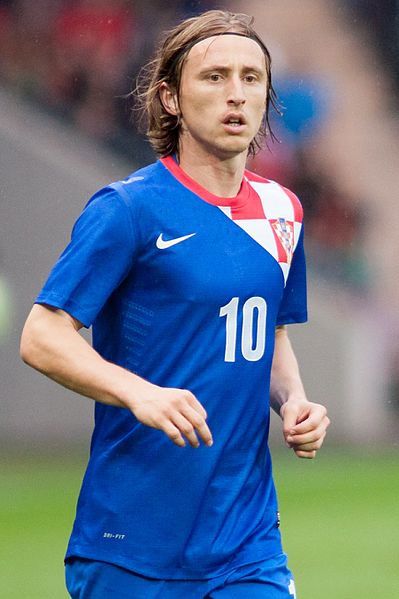 Then Real Madrid manager Jose Mourinho wasn't sure where to play him in midfield so he kept producing lacklustre displays. But after struggling to adapt to life in La Liga for more than half of the 2012/13 season, things drastically changed for the better for the Croatian international. It would appear that the turning point came in the night of the Champions League round of 16 against Manchester United when Modric scored a brilliant long-range goal at Old Trafford. According to online sportsbooks in Spain, after that there was no stopping him as became a regular starter in the line-up, to this day.
Until this point, Modric has made 257 appearances for the Bernabeu side and he's found the back of the net 13 times. And it's not surprising that a new adventure might be on the horizon for the 32-year-old as he's won everything there is to win at club level with Real Madrid. His trophy cabinet is filled with medals and recognitions of all sorts; it includes a staggering four Champions League titles (players are considered lucky if they win it once), one La Liga crown, one Copa del Rey, two Supercopa de Espana titles, three UEFA Super Cups and three FIFA Club World Cup titles.