MotoGP Valencia Grand Prix Predictions: Will Quartararo Celebrate His Title With a Win?
Posted: November 13, 2021
Updated: November 13, 2021
2021 MotoGP Valencia Grand Prix is held this weekend, 14th of November

It is the last race of the season which was already won by Fabio Quartararo

7-time MotoGP champion Valentino Rossi will race for the last time
There is only one race left from the 2021 MotoGP season, the Valencian Community Grand Prix this Sunday, on the 14th of November. Fabio Quartararo has already won the title ahead of Francesco Bagnaia and Joan Mir. But surely he will try to win the last race as well and has a good chance of doing so in the MotoGP Valencia Grand Prix predictions. 
The race in Valencia this weekend will be a special event as the 7-time MotoGP champion Valentino Rossi will end his long career here. He is a real legend of the sport with many people simply considering him the best ever motor rider in history. It will be surely an emotional moment to see him race for the last time, but we should expect great racing from the young generation too. Like 22-year-old Fabio Quartararo who has already won the title this season after leading 40 points ahead of Francesco Bagnaia. The Italian also secured his second place ahead of the defending champion, Joan Mir who will finish on the podium again. All of them can win the last race in Spain just like last year's runner-up, Jack Miller. 
MotoGP Valencia Grand Prix Predictions Mention Ducati Riders In the Favorites
Francesco Bagnaia will arrive in Spain in top form after winning the previous race in Portugal with an almost perfect ride. Though he is not so keen on the circuit in Valencia and might struggle a bit here. Still, following his fantastic season and finishing on the top in three races, Bagnaia is a huge favorite. Now online sportsbooks in Spain offer the smallest odds, 2.62 for his victory.  He is followed by the new champion, Fabio Quartararo who has the odds of 3.00 to get his sixth victory of the season and his career. The French rider crashed out in the Algarve, but he can bounce back now on a strong Yamaha circuit. And make his championship title even more memorable.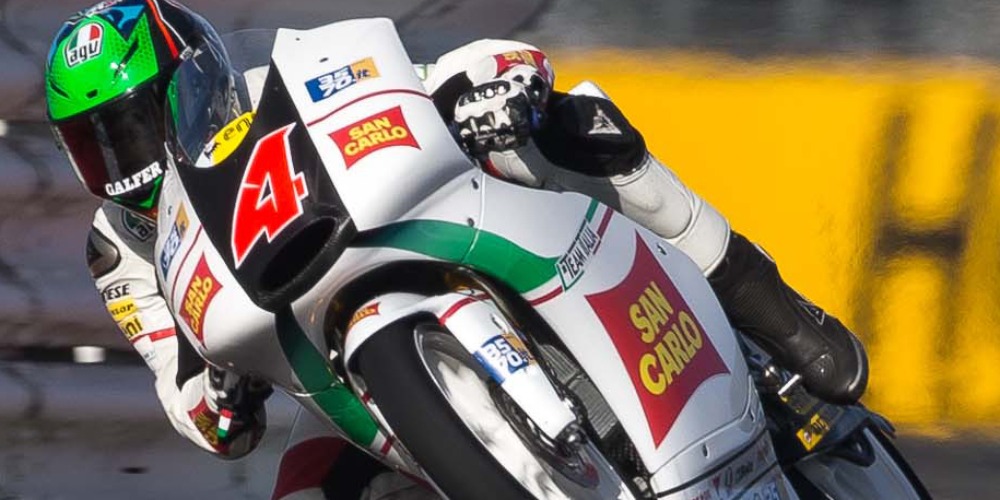 Last year Bagnaia's teammate, Jack Miller fought with Franco Morbidelli for the race win. But eventually, he had to settle for second place after their huge battle. Miller is currently in fourth place in the championship, 30 points from Joan Mir. So he can't catch the Spanish rider now.  But another Ducati rider, Johann Zarco can still overtake him. So surely the Australian will do everything to keep his place and win the race. Which would be his third victory in the season. His odds to get it are 6.00 in the MotoGP Valencia Grand Prix predictions. 
Chances of Other Top Riders
Joan Mir won't be able to defend his MotoGP title this year. And we already know that he will finish third this season. This is not a bad result from the 24-year-old Suzuki rider who has given a balanced performance all season but he is without a win. Mir got his first victory last year on this circuit in the European Grand Prix. So he has nice memories from here. The young Spanish finished behind Bagnaia last week in Portugal. And the two riders can easily fight for the win again in Valencia. With online gambling sites in Spain offering the odds of 7.00 for Mir's win.
His Suzuki teammate, Alex Rins finished behind him in last year's first race here while he was fourth in the second week. Rins hasn't had a great season in 2021 though due to several retirements and out-of-the-top 10 finishes. But the team went well in Valencia last year, so the Spanish rider can aim for a better result again. Just like his compatriot, Jorge Martin, who is fighting for the Rookie of the Year title with Italian Enea Bastianini. There are only three points between the two riders. But Martin has a better chance of getting a good result on his home track. Where he also got his first Moto3 win in 2017. His odds to win again are 11.00 on 22Bet.