Former Arsenal and Man United striker Robin van Persie retires from football; back the Oranje with Netherlands Nations League odds.
352 goals in 692 appearances for clubs and country
Robin van Persie has decided to retire from football, after having played his final match in last weekend's encounter which saw the striker's boyhood club Feyenoord take on Den Haag in the final match-day of Eredivisie.
Unfortunately, on his last professional match, van Persie didn't manage to find the back of the net or even see his side clinch a victory, as Feyenoord lost 2-0 at home, per online sportsbooks in the Netherlands.
The 35-year-old has made 102 appearances for the Dutch national side, scoring 50 goals in the process, which puts him at the very top of the all-time goalscorers list for the Netherlands.
With the imposing striker on their side, Oranje have collected medals in two consecutive World Cup tournaments – they've finished second in 2010 South Africa and third in 2014 Brazil.
Long-lasting bond with the Premier League
The Dutchman played across three different leagues, but he'll most fondly be remember during his time in England where he spent 11 seasons – 8 with Arsenal and 3 with Manchester United.
Van Persie arrived to England in the summer of 2004, after Arsenal signed the young Dutch talent from Feyenoord for a cut-price deal of £2.75m. He made an instant impact in the squad by making 41 appearances and scoring 10 goals across all competitions in his first campaign with the Gunners.
He won his first major trophy with Arsenal in 2004/05 when they clinched the FA Cup, and a year later they made great progress in the Champions League as the Gunners reached the final, but lost out to Barcelona 2-1 in the end.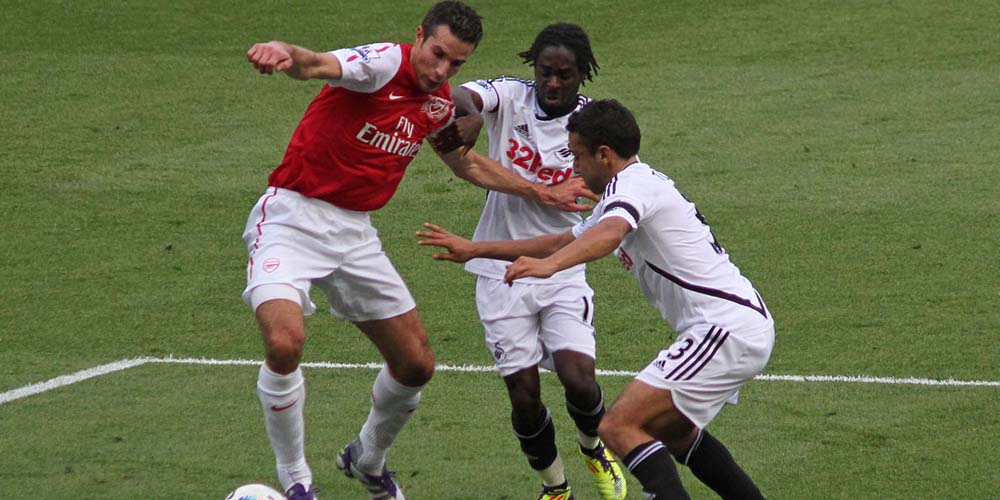 In search of silverware, Van Persie decided to leave the Emirates for Manchester United after a great 2011/12 season which saw him score 30 goals in the Premier League and 37 overall.
It proved to be a great move for him, as he had finally gotten his hands on a Premier League medal in his maiden season with the Old Trafford side – a campaign that he was instrumental in with his 26 league goals.
After three seasons with the Red Devils, it was time to move on and he signed up with Turkish side Fenerbahce. The two-season adventure in Istanbul didn't produce any silverware for the Dutchman, so he decided to head back home to his boyhood club and thus make a full circle in his footballing career, according to providers of internet betting in the Netherlands.
Back the Oranje with Netherlands Nations League odds
The defending European champions Portugal are the favourites to win the Nations League outright, while England are deemed as the underdogs. Netherlands Nations League odds see the Dutch side being third on the list, while Switzerland are considered as outsiders for the trophy.
Portugal – 2.87 (15/8)
England – 3.25 (9/4)
Netherlands – 3.50 (5/2)
Switzerland – 7.00 (6/1)
(Check out Bet365 Sportsbook review for more info about the online betting site and Netherlands Nations League odds.)