Is Chris Froome still the best bet on the Tour de France even three minutes off the pace?

Can Yates keep up with the old veteran despite those 22/1 odds Unibet give him?

Are the odds on Chris Froome on the Tour de France just a little too short for his own good?

Will the mountains see Geraint Thomas fall from 2

nd

place or are those 6/1 odds just right?
Team Sky straddle cycling as if they were riding it. Their team's composure under pressure, ever piled on by opponents, WADA and British tabloid press alike, is unrivaled and so far on this the 105th running of the world's most famous bike race they've done all they can to control the peloton and stifle any attacks that might put Froome any further back in the pack. Of course with the mountains ahead that lead might not last long, the odds on Chris Froome remaining so firm indicating it probably won't.
In spite of the odds on Chris Froome winning the current Tour leader out on the road is the Belgian Greg Van Avermaet but he's only two minutes and twenty two seconds ahead of Team Sky rider Geraint Thomas, and that gap is by no means insurmountable in the mountains where leg muscles go to die. In third place is Alejandro Valverde keeping the Movistar hopes alive and Dane Jakob Fuglsang is doing sterling work in 4th place in the overall classification, with Bob Jungels in fifth ahead of Froome in 6th.
Froome And Yates Three Minutes Twenty One Down But Not Out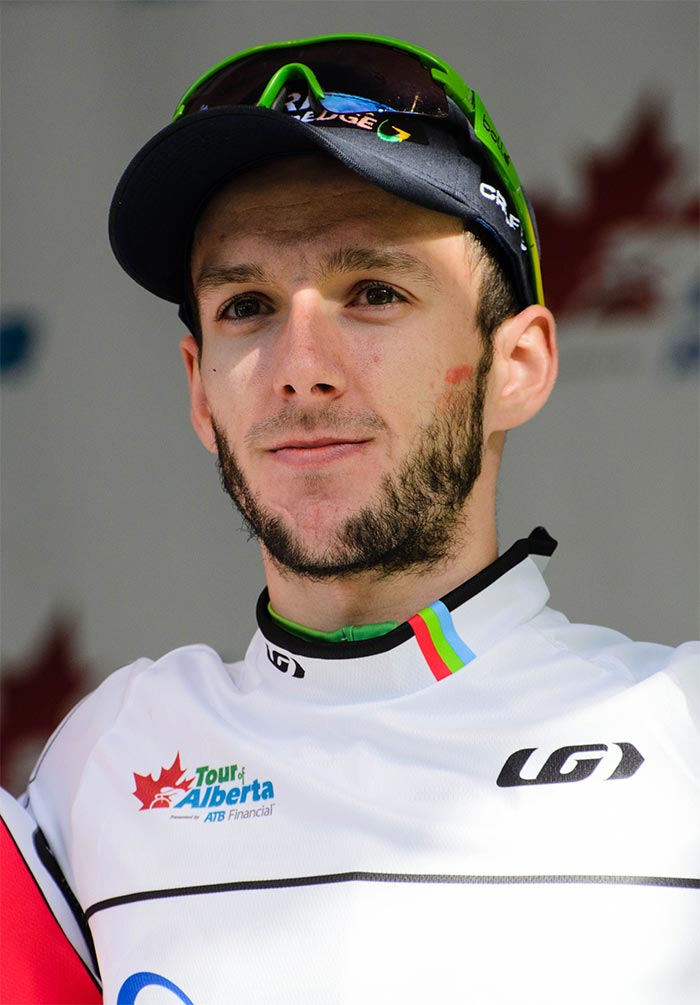 Whilst Unibet give favourable odds on Chris Froome it should be noted that talented fellow Brit Adam Yates is right up there with the old veteran sharing his three minute and twenty one second deficit along with Mikel Landa and if further threat were needed to Froome's hopes Vincenzo Nibali is only six seconds back. Of course the difference is that Froome has the iron discipline and single minded focus of Team Sky to rely on, the other teams, well not so much. Team Sky after all ride "Catenaccio".
The defensive posture of Team Sky on the road is not entirely surprising, their star is yet to make his move and there won't be any of the French gambling news headlines are going to be of them leaving him behind to fend for himself, indeed their aggressive defense in the peloton pretty much closed down anyone chasing after Julien Alaphilippe and Greg Van Avermaet and giving their boy any more work to do. The question is will the odds on Chris Froome at Unibet been justified by the end of the weekend?
Find The Best Odds On Chris Froome At Unibet
Daniel Martin – 50/1

Alejandro Valverde – 30/1

Adam Yates – 30/1

Romain Bardet – 30/1

Jakob Fuglsang – 25/1

Primoz Roglic – 18/1

Mikel Landa – 16/1

Tom Dumoulin – 15/1

Vincenzo Nibali – 11/1

Nairo Quintana – 8/1

Geraint Thomas – 7/1

Chris Froome – 8/11
Well the smart money is certainly on him to do so. Unibet give him 8/11 well ahead of Thomas on 7/1 and Nairo Quintana on 8/1 and the slightly tired seeming Nibali on 11/1, and whilst Landa cops a 16/1 chance and Primoz Roglic garners 18/1 (perhaps justified by his 10th place on the road right now) Yates despite equaling equaling his ride doesn't get anywhere near the same as odds on Chris Froome only scraping up a 30/1 shot in the bookies opinion, of course, each way that really isn't a bad wager at all.
"It was a big objective to take a stage in the Tour de France and a really proud moment for me to win," Said Alaphilippe after his win on Stage 10. "I was able to enjoy it a bit on the downhill and realise what I'd done. It was an incredible feeling in the last kilometre." Which, let's be honest, may be the only chance he gets to enjoy it as the Tour de France moves into the mountains and anyone who wishes to take advantage of French gambling laws at Unibet will see those odds on Chris Froome shrink rapidly.