Iraq vs Iran will be played here at Basra Internationl Stadium. Image source: Yesar Al-Maleki [CC BY 3.0] / Wikimedia Commons
Iraq will meet big rival Iran on the 14th of November in the next group stage game of the Asian World Cup 2022 qualifiers. They currently lead Group C, but odds on Iraq vs Iran are giving more chances for the guest's win.
The two national teams have played 28 games so far, with Iran winning 16 of them.  On their last game though in the Asian Cup this year they played a goalless draw. Online sportsbook sites in Iraq at major betting sites are still predicting an Iranian win with 1.95 odds.

Odds on Iraq vs Iran don't expect a surprise
The Iranian national football team is the highest-ranked Asian team, they are currently 27th on the FIFA world ranking. They have already qualified for the World Cup five times, but they never managed to pass the group stages. Still, they are a strong team, with some of their players appearing in foreign clubs in Belgium, Turkey, and Russia.
During the qualifying games for the 2022 World Cup, Iran won against Hong Kong away and knocked out Cambodia with 14-0 at home. It was a historic game not just for the result but also for the fact that Iranian women could also watch the game for the first time in decades. On their third game, the team lost against Bahrain, who currently stands ahead of them in second place.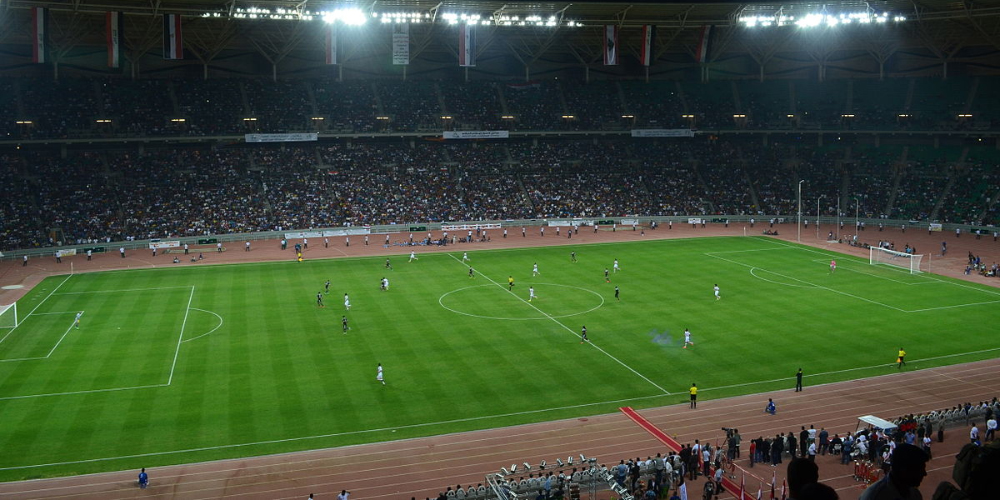 So Iran would need a win but with five games ahead, a draw is a possible result. The odds on Iraq v Iran are offering 3.10 for a draw at bet365. You can learn more about the site if you read our review about bet365 sportsbook.
Iraq won't have the home advantage
FIFA has asked the Iraq Football Association to find a neutral venue for the game as they find the current situation in the country too dangerous. Now the game will be played in Jordan, which is a big blow for the Iraqi fans. The Iraqi team will still fight for the victory, online gambling sites in Iraq are offering 3.80 for their win.
Iraq has appeared on the World Cup only once so far, in 1986 in Mexico. Their biggest success has been winning the AFC Asian Cup in 2007 when they defeated teams like Australia, South Korea, and Saudi Arabia. Since then they haven't had too many great results, but they are doing well in these qualifying games. They have two wins against Hong Kong and Cambodia and a draw with Bahrain. Now they have a chance to go through and qualify for the World Cup, a win against Iran would be an important step to achieve it.