The Paralympic Games in Tokyo are held from August 24 to September 5, and so many interesting athletes take part in the competition that our eyes run wild. What to look for among the Paralympic athletes? Let's take a look at our Paralympic Games review and find the best athletes to bet on!   
Paralympic Legends and Debutants
Very young athletes take part in various sports. For example, Chinese wheelchair badminton player Liu Yutong began participating in major international competitions when she was 13. She won gold at the World Championship in 2017, then repeated her success, but has not yet completed at the Paralympic Games. So Tokyo 2020 will be the debut game for the 17-year-old athlete, and her chances for gold are very high.
In general, China has a lot of young athletes. For example, 16-year-old parasailing Jian Yuan is considered a true rising star in her form. In 2019, she declared herself at the World Cup in London, when, at the age of 14, she swam a 400-meter freestyle stronger than the Paralympic champion and world record holder Yelizaveta Mereshko from Ukraine. Also at that World Cup, she won two more golds at distances of 100 meters freestyle and 50 meters butterfly, so the young athlete has great potential.
According to online sportsbook news in Japan, 16-year-old German Liz Petersen simply amazes with her versatility. She performs in javelin throw, long jump, as well as in running at distances of 60 and 200 meters. In Tokyo, she will represent Germany in the javelin and long jump. 1xBet Sportsbook offers the best odds for the Paralympic Games.
The youngest para-athlete of the Paralympics will be a swimmer from Uganda Husna Kukundakwe. She is only 14 years old. Moreover, she is the only representative of her country in Tokyo. Husna has already participated in a press conference along with other athletes and said that it was as if she was in the company of movie stars.
Paralympic Games Review: Gold in Mind
By the way, who are these stars? Husna is right, because together with her the legend of Germany in long jump Marcus Rem, the champion of Italy in wheelchair fencing Bebe Vio and others, the legend of powerlifting from Mexico Amalia Perez and others talked about the upcoming Paralympics.
The swimmer was born without the lower part of her right arm, but she always wanted to play sports. "I can show other young people who want to participate in Paralympic sports that they have to go forward and believe in themselves. Many people constantly told me that I would not be able to achieve results, but I still could, "said the athlete.
Marcus Röhm, by the way, went to Tokyo for his third Paralympic gold. The 32-year-old long jumper is in great shape and recently set a new world record of 8.62 meters. With such a result, he would have won gold at the 2020 Olympics!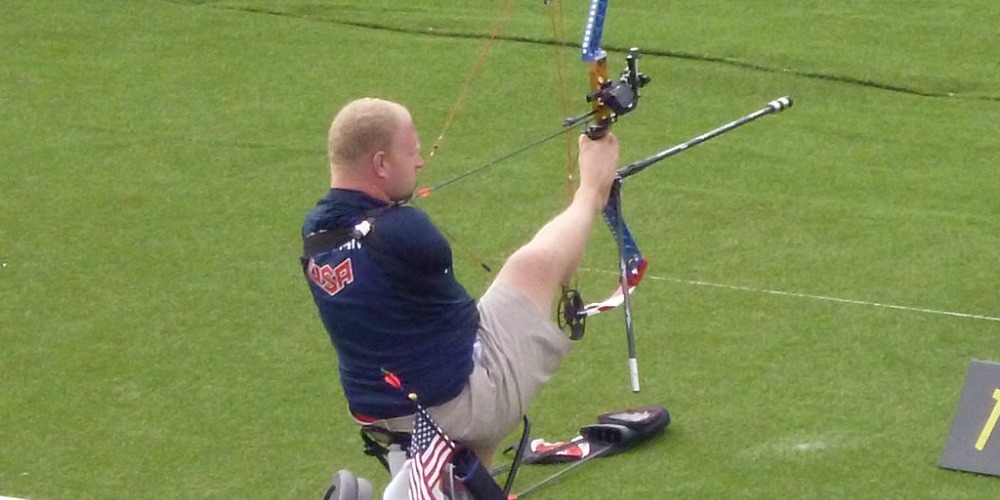 Another legend is the American Matthew Stutzman, known as the Armless Archer. He has already participated in the Paralympics twice, taking silver in London 2012. The 38-year-old athlete was very worried about the postponement of the Games for a year, but he passed the test and spent a year in dense training. "I want to continue to do my best. My goal in life is to show people by my actions that I can achieve everything I want with the help of my life, "Stutzman told reporters.
Last but not least, special mention deserves Amalia Perez, who at 48 went for her fourth Olympic gold medal in powerlifting. What can you say, a true legend of parasport!
Paralympic Games Review: Swimming. Freestyle
Online sportsbook sites in Japan offer a wide range of sites where you can bet on the Paralympics. So let's look at some of the odds for the Summer Paralympic Games 2020 on 1xBet Sportsbook.
Swimming. Freestyle 50 m. S4. Women. 
Paralympic Games Review                          Who Will Win? – Yes/No
Rachael Watson Wins – Yes
1.5
Arjola Trimi Wins – Yes
2.5
Nely Edith Miranda Herrera Wins – Yes
9.5
Marta Fernandez Infante Wins – Yes
15
Patricia Dos Santos Wins – Yes
15
Nataliia Butkova Wins – Yes
21
Gina Boettcher Wins – Yes
41
Yanfei Zhou Wins – Yes
41
So this was the Paralympic Games Review with some of the Paralympic stars. Also check out our article about one of the Paralympian stars: Egor Firsov. And if you are going to bet on Paralympics, 1xBET Sportsbook offers the best odds. So stay tuned for more betting odds!