Peter Casey Betting Predictions: Teachta Dála Is His Next Step on Politics
Peter Casey is likely to become a Teachta Dála

Peter Casey betting predictions are positive about his Renua's leadership

Bookies are not discarding the possibility of him running for Fianna Fáil in the 2021 General Elections
Peter Casey has recently become one of the most popular people in Ireland, especially after his desire to enter politics. This way, bookies are already thinking about what will be his future as a politician and our Peter Casey betting predictions show that he might become a Teachta Dála.
Before politics, Peter Casey was already a television personality in Ireland, as he was one of the investors in the famous tv-show Dragon's Den. And last October, he became the third Dragon to run for President. Coined as the face of populism in the country – even though still far from politicians as Donald Trump or Jair Bolsonaro – his campaign met a few controversies, especially because of his stands on the Irish Travellers. Prime Minister Leo Vadakar was one of the critical voices, urging people not to vote for him.
However, he had a very successful run in these last elections, being the runner-up next to incumbent Michael D. Higgins. Despite the fact that online sportsbook news sites in Ireland report that he might have been a protest vote and the Irish were fully aware that he would not win, this proves that he has a bright future ahead of him in politics.
Peter Casey to become a member of the Oireachtas
Peter Casey confirmed already that he will be running in the next Irish General Elections in 2021. He will try to get a seat in the Dáil Éireann, representing Donegal, as an independent candidate.
Considering his success in the Presidential Elections, it is very likely that he will become a TD. And predictions are that he might be taking Sinn Féin's seat. This way, his odds are 1.25 at 22BET Sportsbook.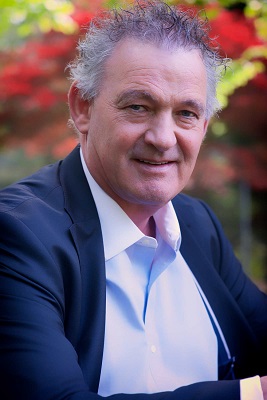 After the elections, Casey showed interest in the opposition's leadership. Despite not being there yet, he might start building his way up to the head of the Irish Government through the ministry. And if he joins the Independent Alliance might open him some doors for that. This way, he (21.00) could also become a Senior Minister.
Peter Casey might take on Renua's leadership sooner than expected
After the Presidential elections, there were rumors that Peter Casey had been offered Renua's leadership. However, John Leahly, the current leader, soon denied these claims.
Nevertheless, it seems that Casey's popularity could be very helpful for the party. Plus, during his campaign, the right-wing was one of the most supportive of the candidate, publicly defending him against criticism.
As Leahly highlighted, Renua is definitely keen on him joining the party. So, with Casey eager for power and the party needing him, his odds of becoming the next Renua leader are 2.75 at 22Bet Sportsbook.  
Peter Casey betting predictions show he might still run for Fianna Fáil in the next general elections
Peter Casey has already stated that he will be running as an independent for the next general elections.
However, it is true that he was seeking Fianna Fáil's leadership after the Presidential elections. The party immediately responded to this desire and Casey was put aside, not only because some members are reluctant about his political views, but also because the party's candidates are already chosen. Nevertheless, Fianna Fáil's Donegal councilors have welcomed him into the party, showing that the party might have an interest in him in the future.

In this way, a lot can change until 2021, and no one will indifferent to Peter Casey's growing popularity. This is why his odds (6.00) are not so low at online sportsbooks in Ireland.
Peter Casey joining the Sinn Féin is very unlikely, as the party has been outspoken about his campaign. His odds are 51.00 at 22BET Sportsbook.