Armand Duplantis's Pole Vault Doha 2019 Gold Medal Odds
Armand Duplantis is the youngest competitor in Doha

currently, world number 4, the athlete aims for becoming the best by 2020
Duplantis's name might sound familiar to those who follow the track and field events. The athlete is currently training for the 2019 Doha World Championships in Athletics. It seems like he has good chances for the victory, even though, he is much younger than all the other competitors. In fact, he seems to be unstoppable and is continuously evolving, as it is visible on Duplantis's Doha 2019 Odds.
The U.S.-raised teenager of Swedish origin, Duplantis (3.50) definitely has pole vault in his blood. First of all, he has a remarkable family background. Indeed, son of former U.S. vaulter Greg Duplantis and Swedish heptathlete and volleyball player Helena Hedlund, he grew up in a competitive family. With this in mind, we can understand his eminent progress in a family of elite athletes.
The young man whom everyone saw coming has now arrived
Armand Duplantis is Scandinavia's phenomenal young athletic talent. Being the youngest son in the family, he has been challenged throughout his life. Not to mention, his older brothers are excellent in pole vaulting and baseball as well.
https://www.youtube.com/watch?v=FsWT162z6bs
Armand, or Mondo, how everyone calls him, is only 19 years old. Despite his young age,  he has already taken his place among the world's bests. Given that, he succeeded in improving his junior world record and the Swedish senior record to 6.05 meters in 2018 August.
Mondo's mental approach is to set no limits
Obviously, Armand must have an incredible mental approach to deal with all the provocation. Not only hard physical training is challenging, but handling success might be also exacting. His secret is to put absolutely no limit on himself, being aware of his potential makes him fearless.
Confidence is what makes Armand a great competitor. His father is proud of his son, however, he is not surprised. As his coach, Greg knows perfectly, what his youngest son is capable of. Greg has coached his son every step of the way since building a landing pit in the backyard when the kids were little.
The kid was born to run, and jump, and throw
Actually, this achievement put him to the considerable 4th place on the world statistics list. Considering his age, this achievement is extraordinary, in other words, he is vaulting ahead of his time. By the 2020 Olympics in Tokyo, he is planning to be the best in the world and going for the gold medal.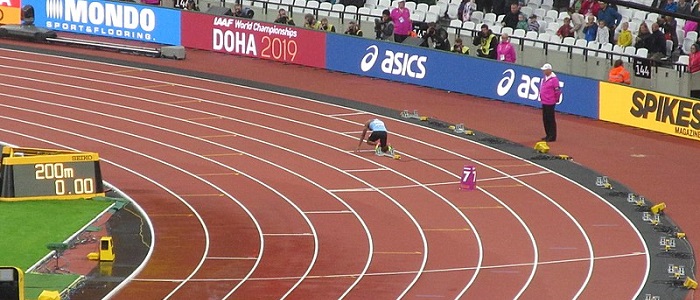 After all the intensive training for such a long period of time, Mondo developed his body into good shape. As a result of his achievements, his relatively modest previous goals have completely changed.
The prodigy child is just doing his best
Qualifying for the world championships is not a goal anymore. To be able to break all pole vaulting records and to be the best is the way to go. As he has very little inhibition, the athlete feels he is able to achieve anything.
The pole vault championship in Doha organized by the International Association of Athletics Federations is a great chance for Mondo. According to Swedish online sportsbook sites, Mondo has great chances for an outstanding performance. He will be the youngest competitor at the prestigious event, and that makes everything just more interesting. Be sure to check out Duplantis's Doha 2019 Odds on Unibet Sportsbook.
GAMBLING News -
November 2022