Throughout his spectacular career, Rafael Nadal has faced numerous injuries some of which haunt him to this day. Yet the Spaniard still competes on a high level and is the second best male tennis player in the world. Recent Rafael Nadal special odds predict him to dominate in upcoming seasons.
Since the beginning of his professional career, Rafael Nadal has faced not only a success but also different types of injuries. His back, left wrist and knees give him a hard time to this day, forcing him to lighten his schedule. In 2016 health issues finally caught up with the Manacorian, compelling him to withdraw from "Roland Garros" and Wimbledon. Later he returned to the US Open but ended the season earlier. It took him two years to find his way back to the top of ATP rankings. From then on he never left the top 3 and scooped 5 Grand Slam titles. Several online sportsbook sites in Spain predict a string of successful outcomes for Nadal before he retires.
Rafael Nadal Special Odds:

| | |
| --- | --- |
| To win the most Grand Slams | 1.50 |
| To win the 14th Roland Garros | 2.40 |
| To retire | 5.00 |
Rafael Nadal special odds foresee him surpass Roger Federer
With more promising players appearing on the horizon, the tennis world was ready to let a fascinating era go. However, the fans still keep expecting a certain level of consistency that the "Big Four" players used to provide. To this day they ensure the biggest crowds of attendees, especially if they play each other. Nadal–Federer rivalry deserves special notice, considering they make up every great achievement in tennis history.
These two are the best rivals on the court and good friends off it. They support one another and share 39 Grand Slam titles between each other. While Federer leads the race with 20 major trophies, Coral Sportsbook analysts tip Nadal to surpass him with 1.50 odds. Winning two single titles this season, Rafa put a step forward to close down Federer's Grand Slam record. Experts have no doubt the "King of clay" will secure a few "Roland Garros" victories before retiring.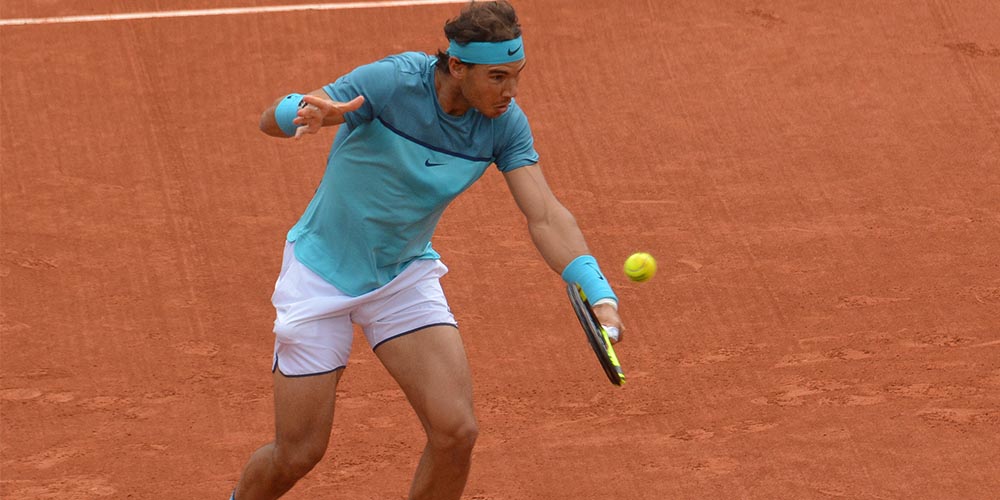 Ranked the World's № 3 in tennis, Roger has failed all the Grand Slam competitions this year. Thus his bid to win any further major trophy scales at 2.75 odds. Moreover, the Swiss tennis ace risks Novak Djokovic to exceed his record too. Bookmakers score 2.63 odds for the Serbian to outpace Roger by the end of 2025. Djokovic currently leads the ATP rankings and is in great shape, having secured one major this year.
No retirement plans in the foreseeable future
With serious injuries laying a challenge at his feet, Nadal is always speculated to hang up his racquet. Online sportsbook news in Spain regards his every downfall as a sign of his imminent retirement. The 2016 season seemed to be the culmination when a series of health issues pushed back his career. However, the 33-year-old has proved he has a good enough gas tank at his age to be effective throughout a season.
The third year in a row Rafa prevails over NextGen players, giving them a real master class. Despite the recent injury, bookmakers believe the Manacorian has few more years to enjoy professional competing (5.00). By the same token, he is tipped to secure 14th "Roland Garros" victory at 2.40 rate.
It is remarkable to show a high-quality game in the latter stages of a career. It's even better to leave the sports on the same level. That is what fans expect of Roger Federer. The 35-year-old Swiss competes for majors at an age when other athletes prefer to pull out of sports. In recent years his retirement plans were discussed more often than his schedules. Crediting his success to his luck, Federer will probably leave sooner rather than later (1.14). Make sure to check the latest review about Coral Sportsbook before going along with Rafael Nadal special odds.