Is Ronaldo Leaving Real Madrid in the Next Few Days?
Cristiano Ronaldo transfer rumours are getting stronger and stronger every day. Is Ronaldo leaving Real Madrid?
Will Ronaldo leave Real Madrid right after Zinedine Zidane did the same? Is Real Madrid falling apart? And where would Ronaldo continue?
Is Ronaldo leaving Real Madrid? This is the questions that all online sportsbook news sites in Spain as well as all over the world keep asking. According to several sources from Spanish, Portuguese and Italian press, Cristiano Ronaldo leaving Real Madrid might happen as early as the next few days.
Will Ronaldo be the most expensive player of all time?
Looking at transfer fees of recent years, one might as well think that the caliber of Cristiano Ronaldo will be the most expensive football player of all time, as he was back in 2009 when he left Man Utd for Real Madrid. However, the case seems to be different this time, because Ronaldo's contract contains a buy-out clause apparently.
According to sources from sports reporters, Ronaldo's buy-out clause is at 1 billion Euros for teams from France, Spain and England. However, they believe that the clause is only at €100 million for clubs from Italy and Germany, which gives great source to rumours about Cristiano Ronaldo joining Juventus.
Could the Ronaldo Juvenus transfer rumours be true?
They might be. There were several hints. Juventus fans are already in love with the Portuguese crack's outstanding talent ever since the Juventus v Real Madrid derby in Turin. Ronaldo scored a beautiful bicycle kick goal which left the Juventus Stadium in a standing ovation. After the match, Ronaldo was also very moved. He was happy with the Italian fans reaction, which might have actually been a hint about Ronaldo's next club.
https://www.youtube.com/watch?v=FFsPMhCMjjw
Juventus want to introduce the #7 on 7/7
Number 7 is one of the most mythical numbers that exist. And Cristiano Ronaldo became a legend for Manchester United, Real Madrid and Portugal, wearing the #7 on his jersey. Now Juventus want to play big time with these numbers as they have the chance to introduce him in the very near future.
And of course they will make a huge ceremony, should the Cristiano Ronaldo joining Juventus rumours end up being true. La Vecchia Signora would present the Portuguese crack in front of the fans on the 7th day of the 7th month. But is Ronaldo leaving Real Madrid, or is he going to reach an agreement with Florentino Perez and his current club?
What are the odds for Ronaldo leaving Real Madrid?
Online sportsbook sites in Spain seemed to be in disbelief when it came to Cristiano Ronaldo transfer rumours. The odds predicted that Ronaldo staying in Real Madrid was the most likely outcome. That was up until the third consecutive Champions League victory of Los Blancos. However, everything changed in a split second.
Madridistas were still celebrating the glorious title when Real Madrid legend Zinedine Zidane announced that he was to leave Real Madrid with immediate effect. Cristiano Ronaldo, in the moment of celebration, also talked quite mysteriously about his future as a Galactico. He hinted that he wouldn't mind leaving Madrid as soon as possible.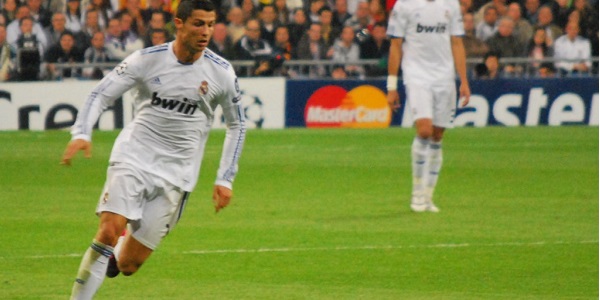 Now the odds for Ronaldo to leave Real Madrid are making their predictions. If you want to bet on the future of Cristiano Ronaldo, you might want to take a look at the Cristiano Ronaldo special betting odds at Unibet Sportsbook. The odds for Ronaldo to join Juventus are 1.45, while those for him to stay in Madrid are 2.25.
If you can imagine any other team for the Portuguese star, you can bet on either PSG or Manchester United. Ronaldo returning to Manchester goes at 11.00, while Ronaldo joining PSG odds are 15.00. Where will Ronaldo continue? Is Ronaldo leaving Real Madrid? Will Juventus sign him? Bet on Ronaldo at Unibet Sportsbook and tell us your opinion about the Cristiano Ronaldo transfer rumours!
GAMBLING News -
December 2022