The man that has been unnoticed
With respect to all the other big-name players in Barcelona's history and current squad, the midfield players perhaps command the greatest respect. And one man that has been pivotal in Blaugrana's success in the last decade (but doesn't seem to get enough credit for it) is Sergio Busquets.
His tactical vision and awareness on the pitch have elevated other players around him and helped Barcelona claim multiple accolades in the process. That's the Catalan powerhouse are favourites to clinch another La Liga title this season, per online sportsbooks in Spain – their chances to win the Spanish championship are 1.25 (1/4).
(Check out Bet365 Sportsbook review for more info about the online betting site.)
"To reach the appearance total of Xavi is impossible, I'm not thinking about that," commented Busquets "I'd like to achieve it, but it won't be possible. I want to finish things well and be useful for the team without being a problem. I don't know when (the end of my Barcelona career will be). From there, if I feel good, I'd like to try another kind of football, maybe in the United States, Japan or Qatar."
Having started his professional career with Barcelona in 2008, Busquets has made just over 500 appearances for the club so far, and scored 13 goals from the midfield position in the process. Considering that he turned 30 years of age last July, there are still plenty of years left in his tank to play top-level of professional football with the Nou Camp side.
Busquets still have a long way to go to dethrone Xavi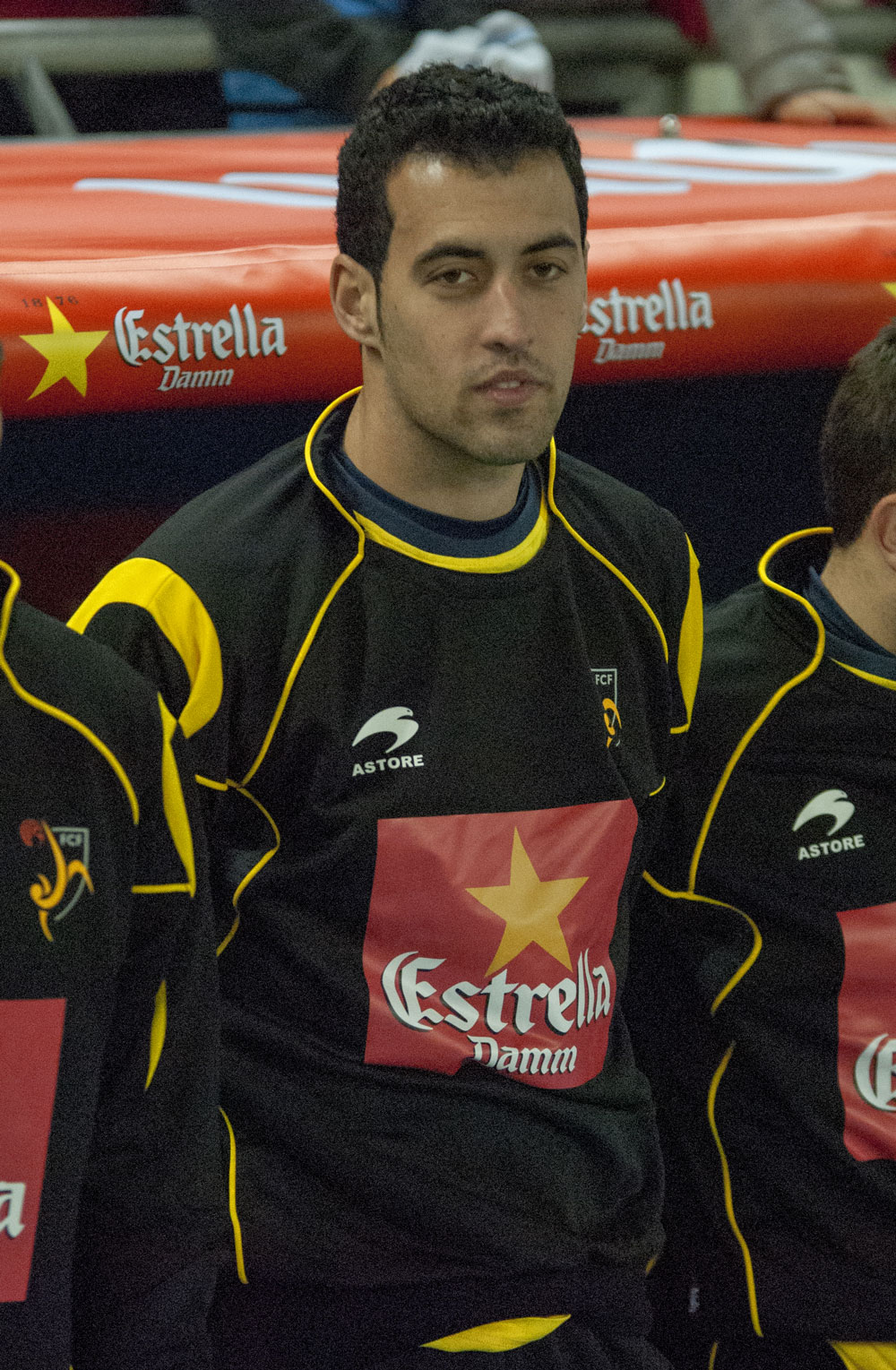 With a little over 500 games to his name, the Sabadell native is currently 7th on the list of Barcelona's all-time leading appearances, so he still has a long way to go if he is to reach the levels of the legendary Xavi, who, during his 17-year career with Barcelona, has appeared in a whopping 767 games, and thus is the man to beat on the list.
The likes of former/retired players like Victor Valdes (535), Migueli (549), Carles Puyol (593) and Andres Iniesta (674) all find themselves above Busquest at the moment, but he'll likely beat the first three men in two years time. According to providers of internet betting in Spain, the only other player that's currently active and sits above the midfielder on the all-time appearances list is Lionel Messi, who's on just over 650 games.
If Busquets was to retire from both his club and country today, there would be no shortages of silverware in his trophy cabinet. He's won all the biggest medals there are to win on club level (multiple times), as well as for his country.
Until this stage in his illustrious club career, the 30-year-old has won La Liga seven times (2008/09, 2009/10, 2010/11, 2012/13, 2014/15, 2015/16 and 2017/18), the Copa del Rey six times (2008/09, 2011/12, 2014/15, 2015/16, 2016/17 and 2017/18), Supercopa de Espana on another six occasions (2009, 2010, 2011, 2013, 2016 and 2018), the Champions League an impressive three times (2008/09, 2010/11 and 2014/15), which were followed by three UEFA Super Cup triumphs (2009, 2011 and 2015) and as well as three FIFA Club World Cup medals (2009, 2011 and 2015).
On top of that, Busquets has clinched big silverware with the Spanish national side since joining the team in 2009. Besides the UEFA European Championship medal from 2012, the biggest and most prestigious medal of them all is the 2010 South Africa winners medal, which gave Spain their first-ever World Cup crown.