Takeover by the American is supported by Emery
"I met the Kroenke family in Atlanta, and he gave us his commitment in this project with Arsenal," said the 46-year-old Spanish manager. "And for that this news, for me, is positive, and his commitment to Arsenal is for me the most important."
"My first message is clear: think about each match. Enjoy the challenges of each match. I am looking every day and the players are smiling in training with a big collective spirit. For me, that is the best message I can give the supporters. It's for that, my message for Sunday (match against Man City) and for the season is optimism."
The Gunners have been embroiled in a takeover war recently that will likely result in Kroenke – who already owns two-thirds of the club – secure the remaining shares that are primarily held by Uzbek businessman Alisher Usmanov and a small portion by Arsenal Supporters' Trust. As Kroenke triggers the purchase of the remaining 30% stake from Usmanov, in accordance with the club's ownership rules it means that he'll also have to automatically buy the few shares that are in the name of the trust.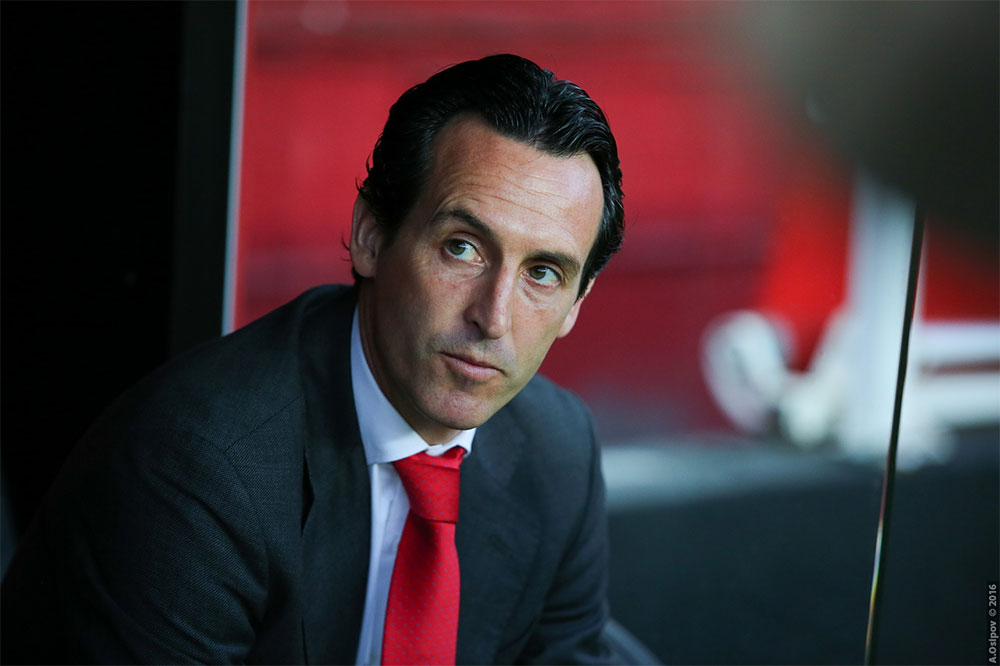 This has been met with opposition by the supporters as they believe this will limit their say in the club's affairs; it's to be seen whether the takeover by the American will yield any "positive" results, as Emery asserts.
Bet on Arsenal this season in the Premier League
Arsenal have struggled to win major silverware since moving into their current ground, the Emirates Stadium in 2006. The last Premier League trophy that they've won was back in 2004, which also marked a peak for the team as they won the championship without losing a single game, this being labelled by the media as "The Invincibles."
However, for many years since their move to the 60,000 Emirates Stadium, Arsenal have intentionally invested little in their squad season after season. Disregarding expensive marquee players, the Gunners focused on buying young and untested players on the cheap that had great potential for the future, per providers of internet betting in UK.
The primary reason for this strategy was that they couldn't afford to sign big-name stars, due to their high costs associated with the new ground. But that has also hindered their ability to compete for the top prizes, and is why they've lost out on a place in the Champions League next season. Since 2004, the biggest feat that Arsenal have managed to do is claim the FA Cup title – they've lifted the trophy in 2004/05, 2013/14, 2014/15 and 2016/17.
So now that they're headed by the Spaniard Unai Emery – a man that was brought three straight Europa League titles to Sevilla between 2014 and 2016 – can the Gunners compete for major silverware once again?
Bet on Arsenal with Bet365 Sportsbook. Their odds to win the Europa League are 9/1 (10.00), while another FA Cup triumph stands at 8/1 (9.00) and an EFL Cup win carries odds of 9/1 (10.00).
(Check out Bet365 Sportsbook review for more info about the online betting site.)