In the last century, from time to time there were teams in different sports from football to basketball, that were unbeatable. The best of their age, with no one getting close to them. Until they retired and another dream team appeared with similar qualities. Then comes the question, are they better than their predecessors. Do they belong to the greatest teams in the history of sports? 
It's not easy to compare teams from different sports, but we can try to check which team was remarkable in each sport. They do not only need to be title holders but also memorable because of their style, confidence, and team spirit. Most of these teams also have a real legend within it, who was a true leader of the team. And if he was lucky, his teammates were on a similar level. 
The Dream Team was one of the greatest teams in the history of sports
The 1992 United States men's Olympic basketball team is considered the best basketball team of all time by many people. Well, with players like Larry Bird, Magic Jordan, and Magic Johnson, it's hard to argue. Especially if we check their records. Winning on an average of 44 points against all their opponents in the tournament. In the final, they defeated Croatia 117-85. They've also set Olympic records for assists, blocked shots, field goals (369), field goal percentage (57.8), and steals (22.1 per game). The team was so superior to their opponents, that other players were more interested in taking pictures with them than to actually play. 
And although the 2012 US team with Kobe Bryant and LeBron James was a great team as well, not sure we can agree with Bryant.  He said that their team could have won over the Dream Team. Well, the US is a big favorite again in the 2020 Tokyo Olympics, you can make a bet on their win at bet365. 
Other great American teams in history
If we check typical American sports, like American football or baseball, we can find some really remarkable ones as well. Like the New York Yankees baseball team, which is famous and well-known all over the world. They have won 26 World Series. Probably their best era was between 1949 and 58 when they won it 8 times under the management of Casey Stengel. It was the time of a new star, Michael Mantle's emergence who successfully replaced the retiring legend, Joe DiMaggio. 
In the NFL, we find one of the best teams in the modern era, the team winning six Super Bowls out of 10, New England Patriots. Under the leadership of Tom Brady, and with players like Randy Moss and Wes Walker, they ran over everyone until they met New York Giants in the final in 2008. To everyone's surprise, the Giants managed to beat them 17-14 and caused one of the biggest upset in sports history as it was reported by online sportsbooks in the US as well. 
Canadians ruling the NHL
From the American Hockey League, aka NHL, we can mention two great Canadian teams that were dominant at their times. First of them is Montreal Canadians which have won 24 Stanley Cups in its history, including their six wins in the 1970s. In the 1976/77 season, they finished with a League record 132 points, 20 points ahead of any other team. They lost only eight games of the 80 they played. But the team of Edmonton Oilers, who won the 1984/85 seasons with the leader of one of the best hockey players of all time, Wayne Gretzky was even better. It was voted by the fans as the NHL's greatest team of all time. Gretzky broke many records in that season, like the one for most assists and points in the playoff, but he also benefited from superb teammates as well, like Jari Kurri or Paul Coffey. 
To stick with hockey, we can't ignore a historical team, which ruled the sport for decades. The ice hockey team of the USSR, which won seven Olympic gold medals from nine occasions between 1954 to 1991. The Russian team is still one of the strongest nations and has good chances to win this year's world championship with the odds of 4.00 at bet365.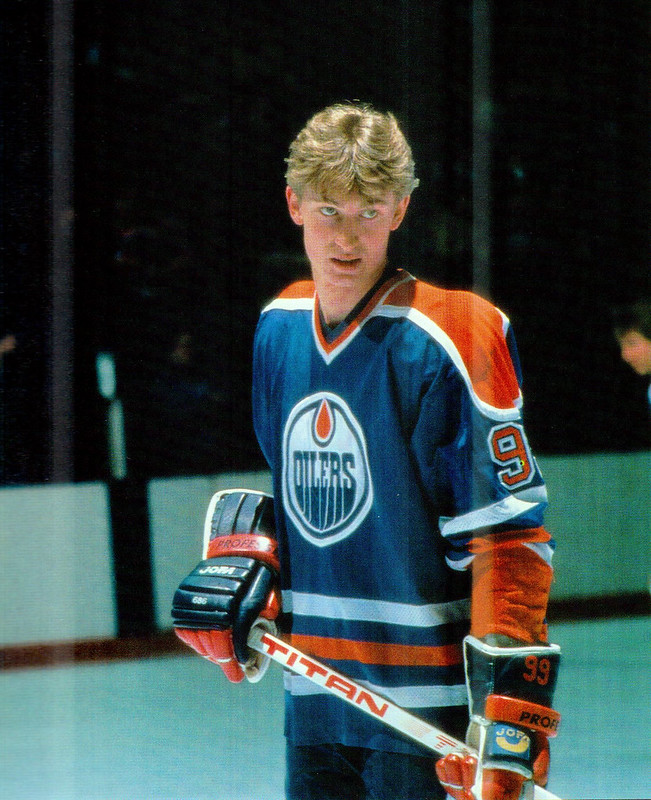 Great teams from all over the world
In another sport, rugby, a less small country has been dominant for a long time now. New Zealand's All Blacks team. Since 2005 they won the Team of the Year title 10 times.  Not surprising as they won the World Cup in 2011 and 2015 as well. In 2013, they haven't lost any game for a whole year, which would be quite a remarkable result in any sports. The team is also known for its special traditional dance called haka which they perform every game. They are so good, that they have never been ranked lower than 3rd on the World Rankings.
Their neighbors, Australia has a top team as well in cricket. The country has been dominating the sport in almost all decades, nevertheless, it is the home of Test cricket. They were in all six World Cup finals and won four of them, but their 2007/08 team is the highest rated cricket team of all time. 
France had a six-time world champion and two-time Olympic champion men's handball team, which is one of the greatest teams in the history of sports. They've started to achieve great results in 1992 when they won the bronze medal in the Olympics in Barcelona. They won their first world championship in 1995. But they became a real power since 2008, after winning their first Olympic gold. Then came another World and European title, and the team's become the first men's handball team to hold all three major titles at the same time. 
And the best football teams
Of course, we can't leave out football from our list. But there were so many great teams from the legendary Golden Team to the 1972 Brasilian team with Pele, that we think they deserve a separate article. But of course, you can still bet on any football games on bet365 and read our latest review about bet365.