In 2017, Real Madrid ended the season by winning a trophy and begun a new one by winning another, according to online sportsbook news in Spain. This year many doubt that it could happen again with Real Madrid losing two of their leaders Zinedine Zidane and Cristiano Ronaldo. Although speculations are rising up for Ronaldo's replacement, it is more likely that Los Blancos will travel to Tallinn without finding a new Galactico. In August 15 they will meet with Atletico who won 2017/18 Europa League. In our UEFA Super Cup prediction, we opt against Real Madrid capturing the trophy, as the team needs more time to adjust.
Will Real Madrid Stay Strong as Barca Did?
If we take a look at last summer we can notice that Real Madrid are facing similar crisis as Barca did before last season kicked off. Barcelona said farewell to Luis Enrique one of their best head coaches in last decade and they were trying to digest Neymar's shocking exit to PSG. That had immediate repercussion on Barca's performance, losing twice to Real Madrid at Supercopa de Espana. Soon afterwards, Barcelona recovered and took the domestic league by storm.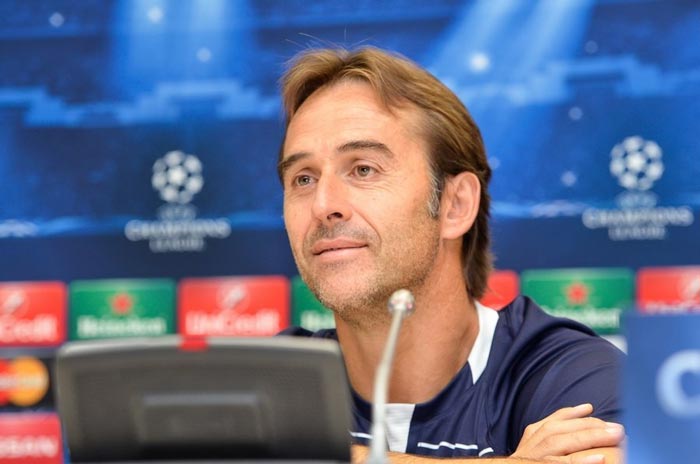 Real Madrid are now tasked to find suitable formation under their new head coach Julen Lopetegui. Millions of fans will be waiting to see their Royal Club still strong without the star man. More importantly, it remains to be seen whether Los Blancos will be able to win trophies in 2018/19 season. This will be the first test in nine years for Real to go to the battle without Ronaldo. Will they survive?
UEFA Super Cup Prediction
Semione's men remain strong, they won the UEFA Europa Cup and finished as La Liga runners-up, and on top of all they still hold on Griezmann. Last season they drew three times against Real Madrid with great defensive force. Yet if we look at best UEFA Super Cup odds at Bet365 Sportsbook, surprisingly Atletico Madrid remain underdogs with (2.90) odds, while Real Madrid stand at (2.37) odds. A draw is at (3.40) odds.
Will Real Madrid show that the club is bigger than just one star man? Will they keep dominating domestic rivals although missing their goal-scoring machine? Ronaldo's regular contribution of 50 goals a season set the bar for those around him, and it's unlikely we will see these numbers again. So how will Real Madrid stay strong and maintain formidable force against such strong rivals as Atletico?